Vedska kuharija je blog poln čudovitih vegetarijanskih receptov po načelu Ved. Za njim stojita oz. kuhata Sanja in Emil, študenta v Ljubljani, ki rada zdravo in dobro jesta. Njuna vedska kuharija je relativno mlada stvar. S skupnim kuhanjem sta začela v študentskem stanovanju predlani v jeseni, lani pa sta se že imela priložnost nekajkrat predstavit na Odprti Kuhni!
Naj povem, da je ena jed z njunega bloga pristala med mojimi najljubšimi in verjetno bo danes pristala tudi na krožniku. Gre za čudovito polento z zelenjavo pri kateri lahko tudi malo improviziraš. Jed je zelo hitro pripravljena in če je pripraviš malo večjo količino, jo lahko še cel dan ješ. In to z velikim užitkom.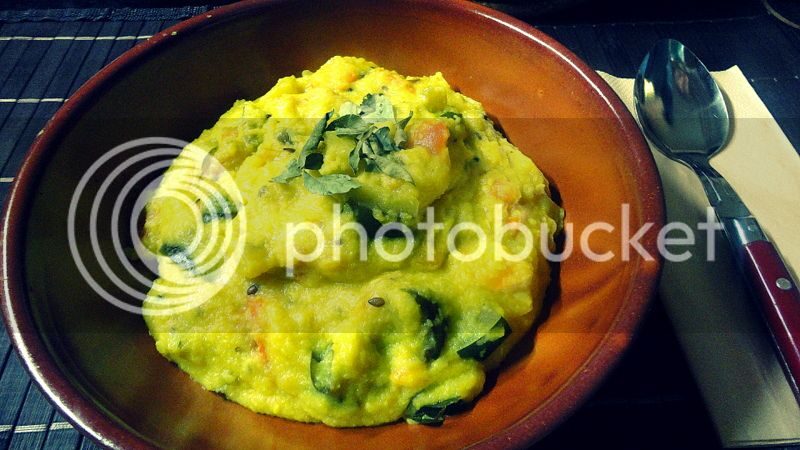 Sanja in Emil si želita imeti svoj catering in da bi lahko prodajala svoje sladice v kakšnih restavracijah. Žal nimata kapitala, imata pa voljo, srce in talent, tako da če ima kdo kakšen predlog, ju lahko kontaktira na
facebook strani Vedske Kuharije.
No, med Vedsko kuharijo in mano pa je že potekalo eno sodelovanje. Lani mi je namreč Sanja predlagala zelo zanimivo ponudbo. Želela je, da bi jima oblikovala logotip. Bila je namreč navdušena nad mojim 3 Ptice logotipom. Haha. Smešno je to, da sem jaz za tiste 3 enostavne ptice porabila cel dan in da sem jih z obilico težav narisala v gimpu (ali je bilo v paint.netu?). Ampak, ker imam rada izzive, sem ponudbo sprejela, čeprav priznam, da me je bilo kar malo strah, kako bo to izpadlo. O logotipih sem vedela vsaj to, da je dobro, da so narejeni v vektorski obliki. Tako sem se podala v iskanje zastonj programa za vektorsko risanje in se odločila za Inkscape. Na internetu sem našla razna navodila, kako narišemo kakšno obliko in se lotila poskušanja.
V skicirki so se znašle različne ideje, kako bi lahko logo izgledal. Aja, pozabila sem povedat, da sta želela v njem lotusov cvet in napis Vedska Kuharija. Najbolj jima je bila všeč moja prva ideja, lotusov cvet s kuhalnico.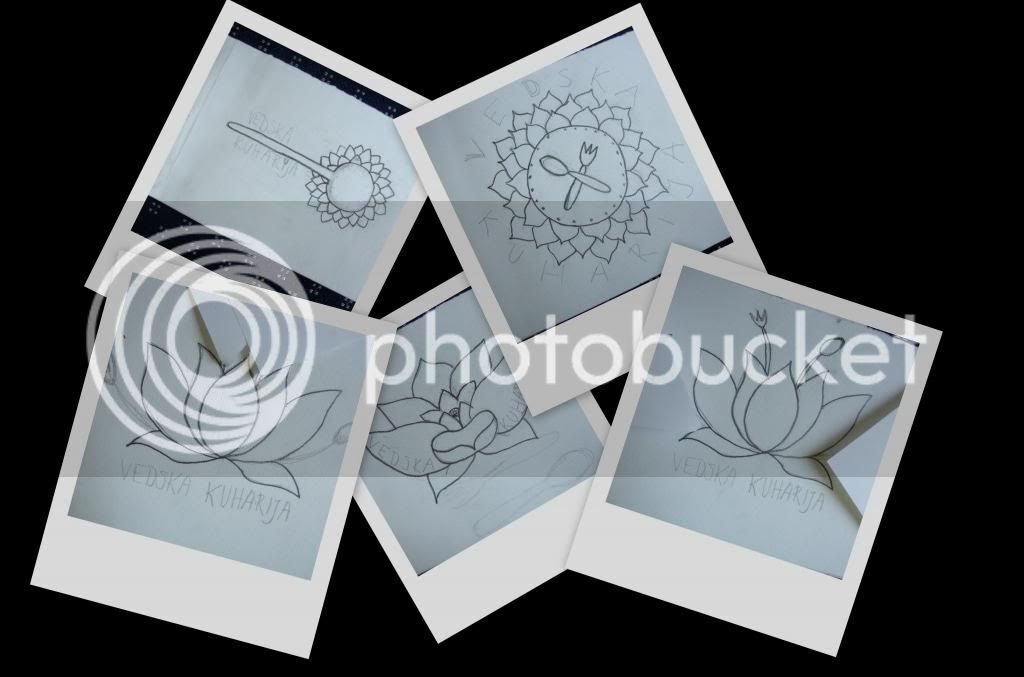 In tako sem se lotila dela in obenem učenja v Inkscapu. Potem, ko sem imela logotip tudi vektorsko narisan pa se je začelo dolgotrajno usklajevanje glede barv in pisave, hehe 😀 Na koncu je nastal logo kot ga vidite na vrhu in še en manjši za profilno sliko na fb.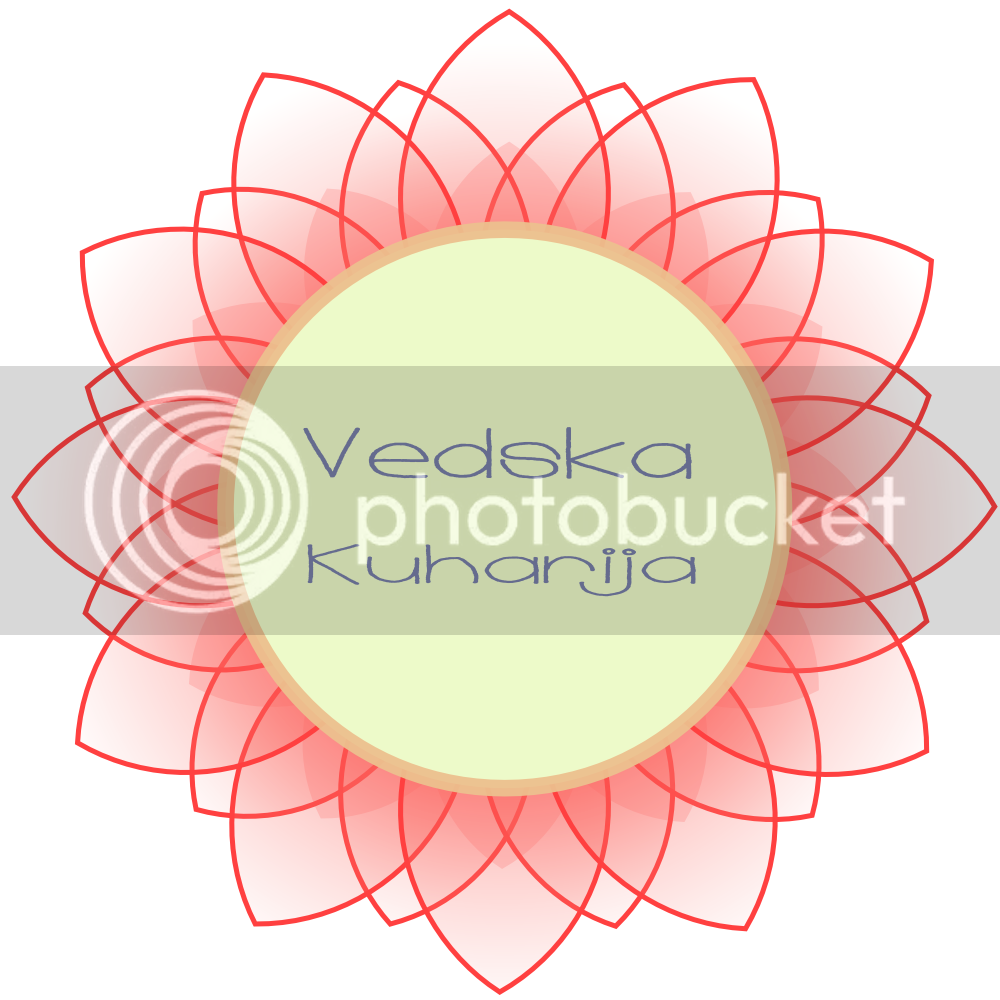 Moram reči, da sem za celotno izkušnjo zelo hvaležna, saj sem šla iz cone udobje in se naučila nekaj čisto novega, kar mi še vedno pride prav (:
Fellas, I'm sorry, this time is post only in slovenian language. I talk about a cool cooking blog and logo I created for it. It was the first time for me that I made logo for someone else. And my first real experience with vector drawing, hehe. I used Inkscape.
With Love,