I spoke with a potential client a few days ago, and what she told me reminded me of an exercise that I wanted to share with you for quite some time.
It's a really simple one, but super beneficial.
When it is best to use it?
When you have a new business idea, a creative project or something else that you want to bring into fruition, and you have an emotional charge around it, because it really matters to you.
You know that no one is self-made, we all need other people, to succeed. Even if you don't have a team or a family that supports your endeavours, you will need people that will buy your product/service or join your movement. All those people online who claim to be self-made millionaires, are millionaires, because people made them millionaires by buying their things. But what those self-made millionaires have in common is, that they were not afraid of sharing and selling their ideas, products, services with other people, and if they were afraid, they did it anyway. So maybe they are self-made in terms of self-belief, or at least to some degree…
Either way, the point is, you will have to share your idea with other people, sooner or later. In the end, if you make it to the market with your product, it is people who will decide to hand you money, not trees or dogs.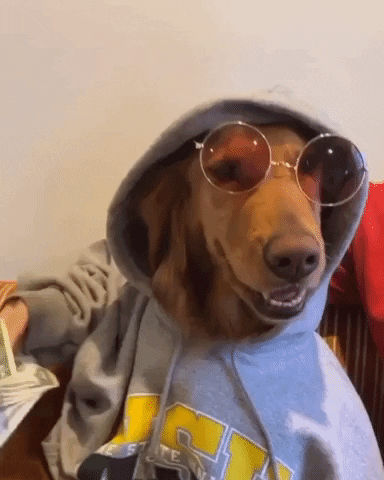 Between your idea and market, you will probably share what you are working on with some people. Maybe friends, relatives or potential teammates.
If you are anything like me and most of the people who ever had an idea that really mattered to them, this puts you into a vulnerable position. If people reject your idea, laugh at it or simply don't get it, this can feel personal. It's like they are rejecting you, laugh at you and don't get you.
And even if you don't take it personally, if you have a clear distinction between your worth as a person and the value of your ideas (congrats, that probably took some inner work!), it can still feel a bit discouraging.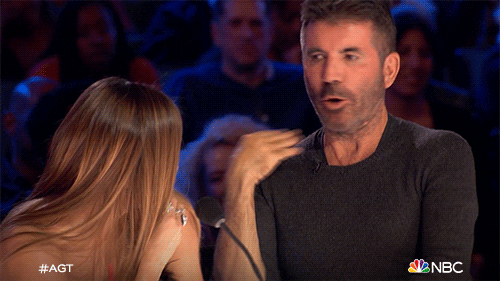 I know for sure that I didn't follow through with some ideas, I was passionate about, because people didn't get them, or sometimes I followed through but doubted myself to the point, that instead of really moving forward on my ideas, I was mostly moving down the negative spiral.
So what can you do so that negative feedback doesn't stop you, and you keep working on your thing?
Last year, a new business idea sprout out of me due to big personal changes I was going through. And the responses of people I shared it with were very different.
Some people got it straight away (thanks god for them!), some people doubted my credibility, some people were like "This is not going to happen" and some people's responses almost felt like an attack on my being – I felt for a moment like that person see me as a lousy dreamer who gets nothing done there, and then reminded myself their perception of me doesn't have to be mine (even, if that was just my representation of their response, I don't have to keep that internal representation of myself and back it with their image and energy in my mind – I hope you can understand what I am trying to say here).
So what I did? I took a piece of paper, draw a line in the middle and on the left wrote People who get it, people who support me on this and on the right I wrote People who don't get it, people who don't support me with this idea. And I started to write people in. (Some people were more to the middle, almost supportive, but not really).
Exercise:
| | |
| --- | --- |
| People who get it, people who support me on this: | People who don't get it, people who don't support me with this idea: |
| | |
I told you it is simple.
What are the benefits?
For me the benefits of this simple exercise were:
⇾ I noticed there were enough people who get it (even if that were just a few in the beginning). Those are the people I knew I could talk with about my project and get emotional support from them.
⇾ For the people who didn't get it, I noticed I don't feel much resentment towards them. Maybe 1%, if I am really honest, but not sure, if the feeling is a resentment or a caution – like a note to self: beware when you talk to those people about ideas that matter to you, the ideas you still feel vulnerable when you talk about them.
My usual way would be fighting those people in my mind and trying to prove them wrong, lol.
⇾ I still respect those people who didn't get my idea. And if I am going to need at any point people who will help me find holes in my project, I know I can rely on their willingness to share their criticism 😀
⇾ I kept on working on my project, and I still do. It's a long term thing.
⇾ I feel like I am being true to what I am preaching to myself (I tend to forget) and to others: Focus on those you serve, not on critics.
I hope this was useful for you!
With Love,