Haaaaalo! Kako ste kaj deklice in dečki? Jaz sem fino, vznemirjeno, utrujeno, navdušeno, adrenalinasto… Verjetno mi bo, ko to objavim energija totalno padla in bom videla samo še posteljo…
Ta teden je za mene bil poln opravkov, uživanja, dela, tudi nekaj druženja, veliko ustvarjanja… v glavnem nimam časa za dolgčas. Morda bi ga morala dat na dnevni seznam, ker vedno pozabim nanj… Ziher ima dugcejt kakšne koristi, katerih ne poznam, ker ga ne poznam.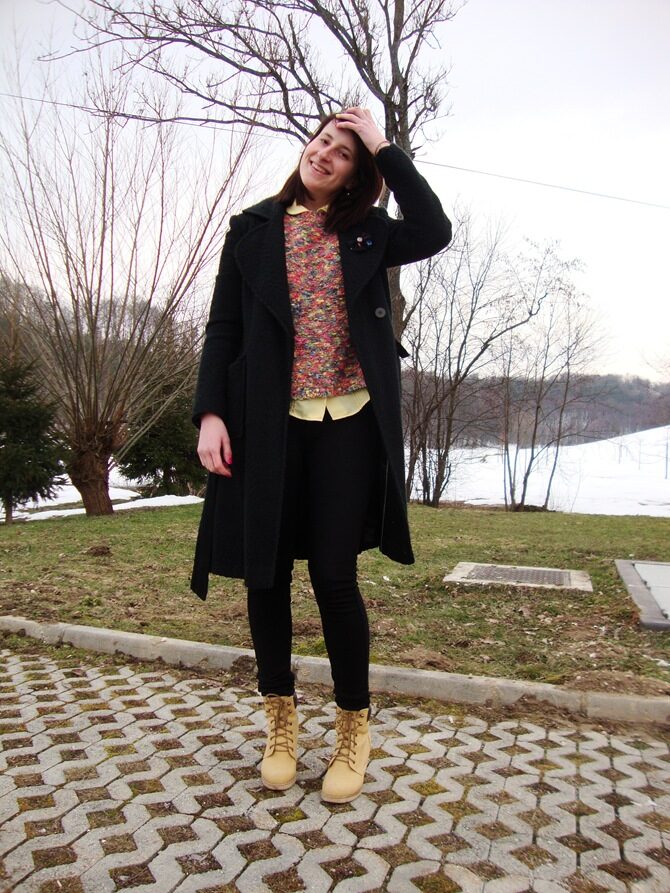 Tale outfit je izpred mesca pa pol nazaj, ko sva šla s fantom v toplice. Sva proslavljala najino šesto obletnico. Iiiii (:
Od tega fotografiranja dalje je šlo iz moje glave, da sem blogerka, ki med drugim (ali prvim?) objavlja svoje oblačilne oprave. Včasih sem imela takšne čudne prebliske v stilu '"Zakaj se ljudje sploh trudijo zanimivo obleči, če tega nikjer ne objavijo in jih morda celo nihče ne vidi?" (Ja, saj vem, da se vi vsi oblačite samo za sebe, bla bla bla…) No, zdaj sem ugotovila, da se to da. Sploh ni tak nenavadno, se zanimivo obleči, in potem čisto pozabit na to, da je treba zagnjavit fantu, da prime fotoaparat v roke..

Aaampak, sem začela pogrešat vso to moje napravljanje, tako da pričakujte več objav. Ali pa ne. Če vam je vseeno, kaj nosim in kako pogosto objavljam, jih lahko pričakujete, ker vam je itak vseeno, tako da ne morete bit razočarani, če pa me radi berete in gledate moje nasmeške v različnih cotah, pa raje nič ne pričakujte.
Okay, zdaj pa končno k bistvu te objave, k velikemu naznanilu (zvok fanfar). TO SOBOTO PRIDEM V LJUBLJANO! Wooooo! Anita bo prišla v veliko mesto!
Okay, da razložim svojo vznemirjenost tistim, ki je ne razumete.
1. V Ljubljani sem enkrat letno.
2. Tja grem delovno in družabno, oboje združeno. V STA Travel Cafeju (zemljevid pravi, da je to v centru, Ajdovščina 1. (Čaki, kaka Ajdovščina, če smo v LJ?)) se bo namreč od 11.00 do 17.00 odvijal dogodek Kič in kava, na katerem bomo svoje izdelke predstavljale same kul punce. Nujno nas pridite pogledat! Pa tudi če samo spijete kavo in pohvalite naš trud ((:
3. Strah me je, da ne bo veliko ljudi, ker se na isti dan odvija tudi Artish. In me je strah, da ne bom nič prodala in si ne bom mogla niti povrniti potnih stroškov in hrane in bom razočarana in ne bom več marala Ljubljane…. Weeee!
4. Strah me je, da me ne bo nihče od meni ljubih ljudi (prijatelji, vsi znanci, virtualni prijatelji/znanci, moji čudoviti bralci) ki živijo v Ljubljani, prišel pozdravit.
5. Možen pa je tudi drugačen izid in bom potem naslednji teden pisala objavo, totalno navdušena. Uuuupam!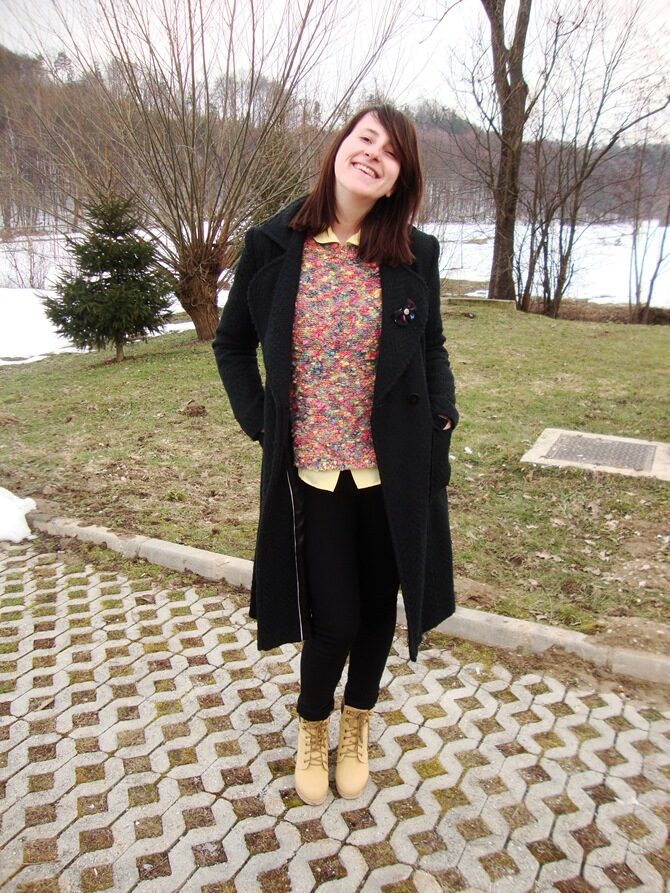 Za konec pa še ena novost, ki se bo med drugim tudi znašla na moji stojnici. Spoooonke za čevlje. Supadupakjut. Za popestrit vse vrste čevljev z vezalkami, nizke ali visoke ;))
Oki doki, bodite fajn, radi se imejte (sami sebe in vse okrog) in ne pozabite na naš zmenek v soboto! <3
With Love,