Pokazala vam bom nekaj stvari, ki sem jih narisala, naslikala, preuredila, zašila… I will show you some of the things I have skectched, painted, crafted, sewed… 1)  Tole je portret od Tamarinega fanta Nikota. Žal mi je za slabo fotografijo risbe. Narisana je s svinčniki in belo barvico. 1) This is a portrait of Tamara's boyfriend Niko. I'm sorry for the bad picture of drawing. I was drawing with pencils and white pencil.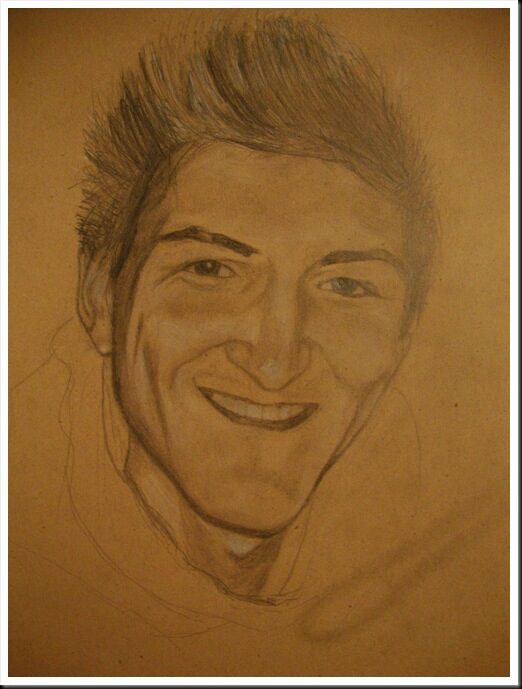 2) Tole je angel, ki sem ga naredila babici za rojstni dan. Uporabila sem pastele. 2)  This is the angel that I made for grandma's Birthday. I used pastels.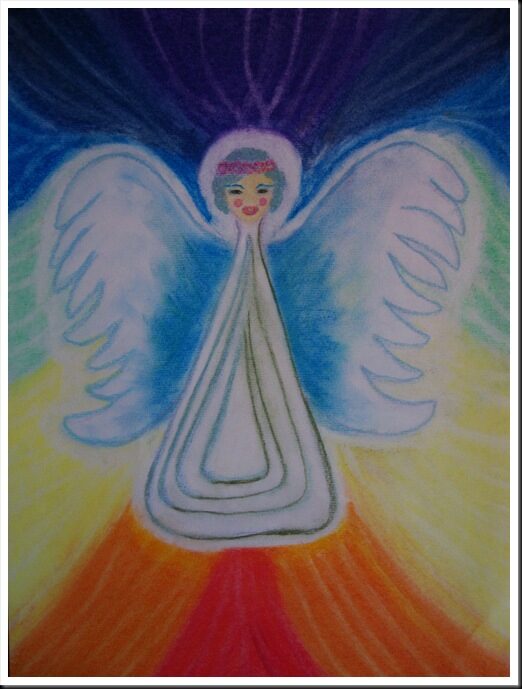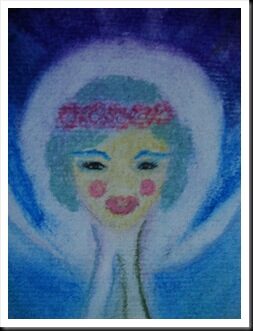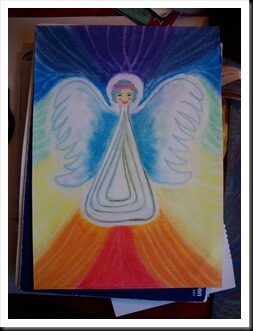 3) Slika s temperami. 3) The painting with temperas.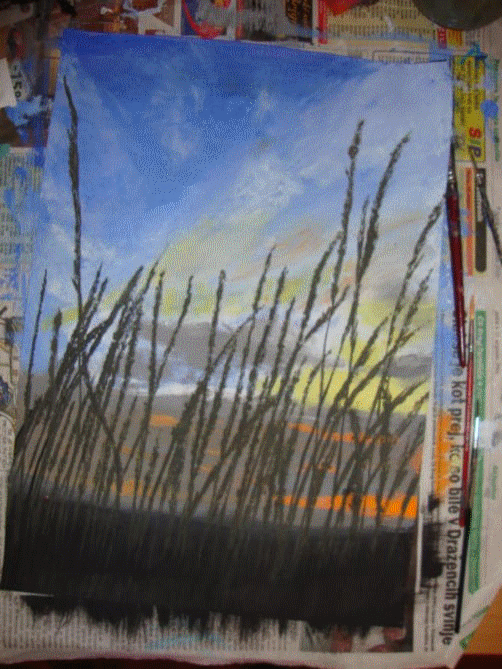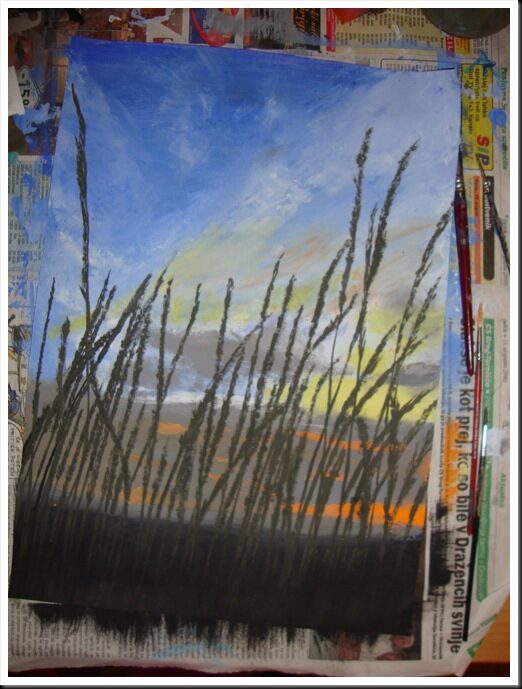 4) Podloga za miško. Oblake sem naslikala z barvami za tekstil. Podloga je malo temnejša, kot na fotki. Flash, saj veste. 4) The mouse mat. I painted clouds with colours for textile. It's little darker than in the picture. Flash, you know.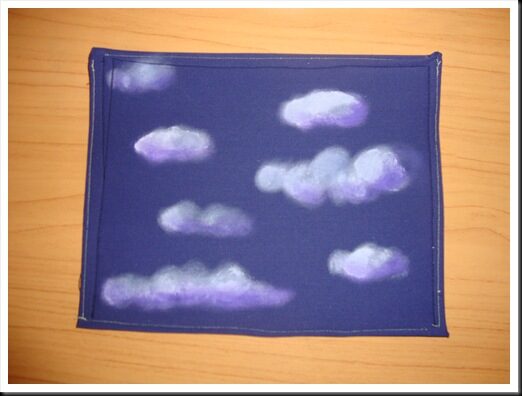 5) Preuredila sem ubogi stari venček 5) I reedited poor old wreath. Prej | | Before: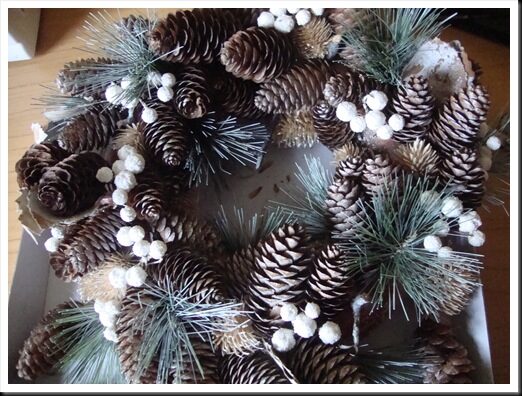 Zdaj | | Now: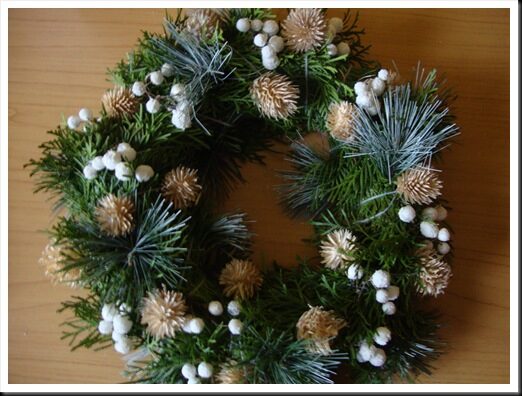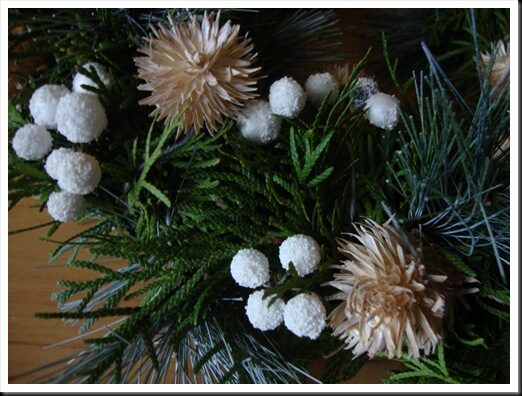 Dovolj za danes. Naslednji teden vam pokažem, kaj sem včeraj naslikala. Nekaj povezanega z modo. Po dolgem času. Želim vam zabaven vikend! Enough for today. Next week I'll show you what I have painted yesterday. Something fashion related. After long time. Have an amusing weekend!
With Love,