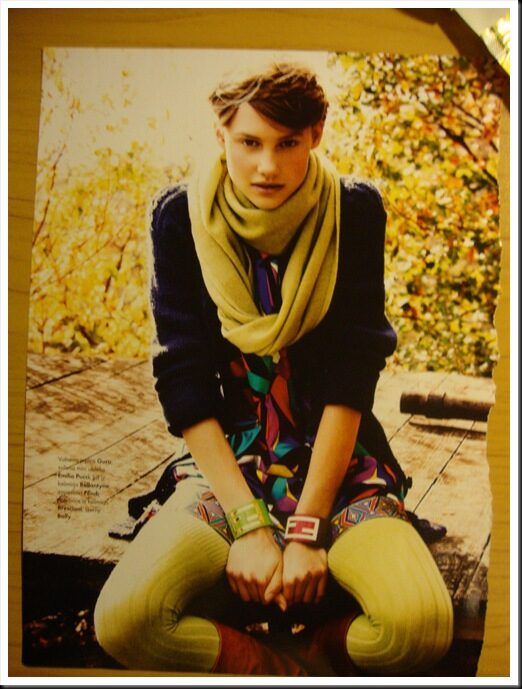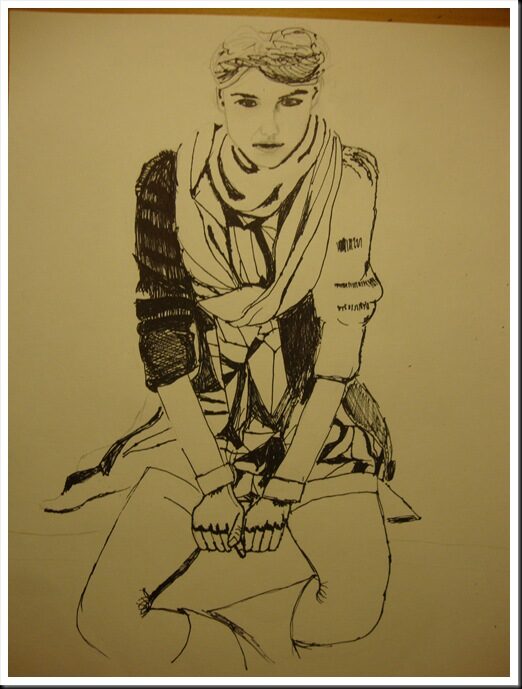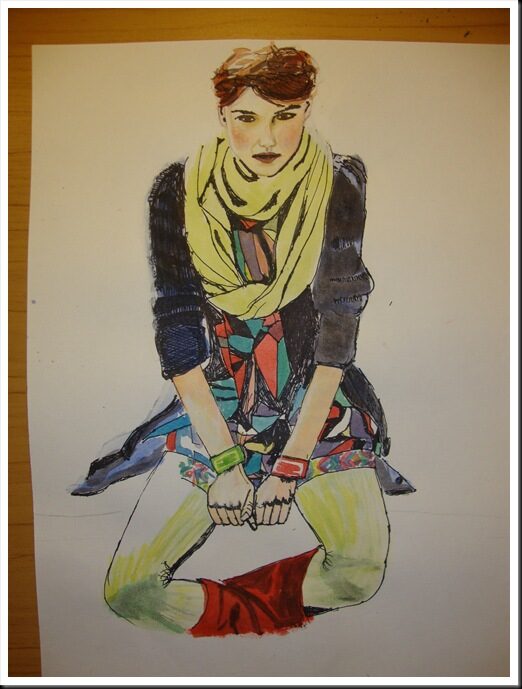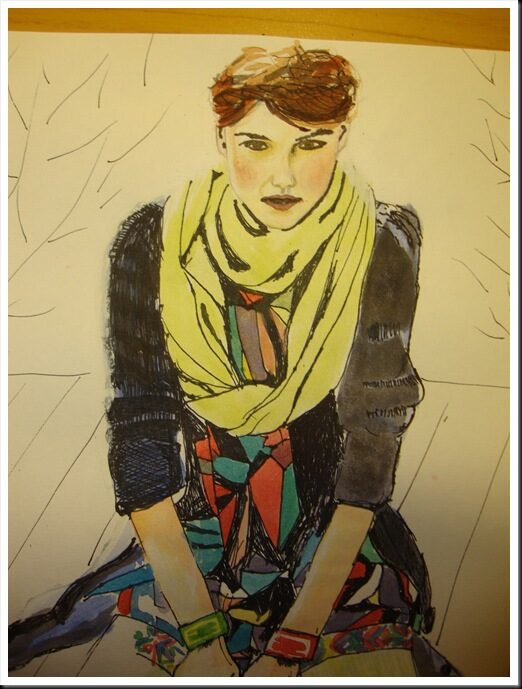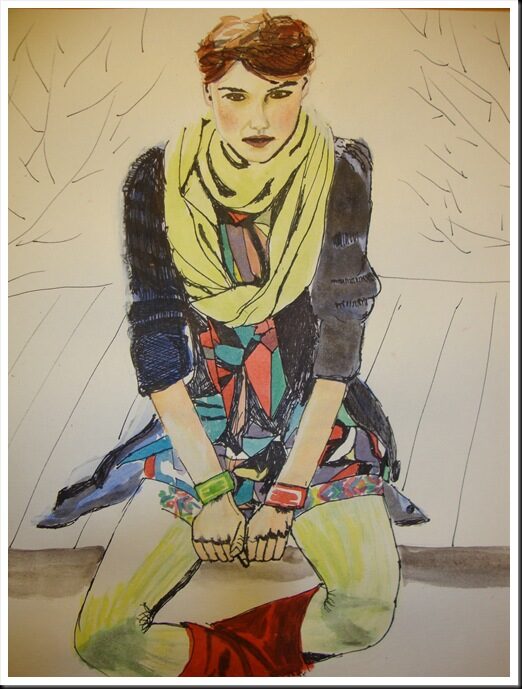 Tole je slika, ki sem jo naredila v četrtek. Uporabila sem svinčnik, črn kuli, vodene barvice in belo tempero. Originalna fotka je iz ELLE, ampak ne vem, kdo je fotograf, stilist in kdo je to dekle. Ne vem niti leta ali meseca. Sorry.
No, kaj menite? 😉
Želim vam lep teden!
Update 15.12.2010: modelka je Queeny van der Zande. Se zahvaljujem 2moss za informacijo (:
Here is a painting that I did last Thursday. I used pencil, black pen, water colours and white tempera. The original picture is from ELLE, but I don't know who's the photographer, stylist and who's that girl. I don't even know a year or month. Sorry.
So, what you think? 😉
Have a nice week!
Update 15.12.2010: The model is Queeny van der Zande. Thanks to 2moss for letting me know (:
With Love,