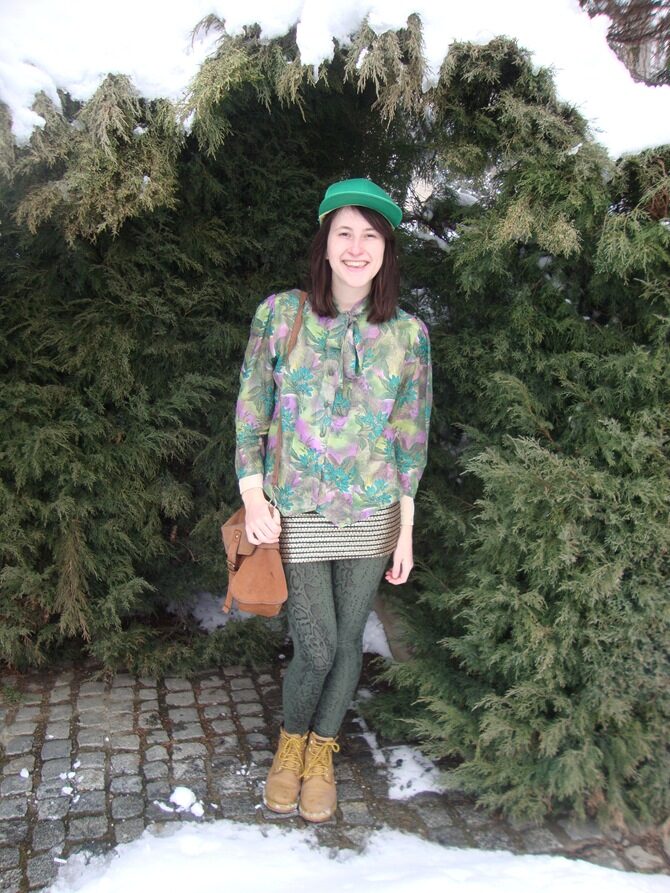 Helou helou! Kako ste kaj? Jaz sem super. Opravičujem se tistim, ki željno čakate na nove objave. Skorajda vsak dan imam v planu, da napišem kakšno, potem pa je ura prehitro enajst zvečer.
Dnevi so dol in gor zapolnjeni, ampak zadnje čase tako uživam v skorajda vsem kar delam, da je to nekaj neverjetnega. Upam, da bo tako tudi ostalo. Par tednov nazaj, mislim, da je bilo to po tej objavi, sem se odločila, da je konec sekiranja in lopatanja, zaradi vseh stvari, ki mi jih ne uspe narediti. In moram se pohvalit, da mi precej uspeva. Sedaj si, kadar pridem v tisto stanje nezadovoljstva, če se le spomnim, povem, da se imam vseeno rada, da se zavedam, da se trudim po najboljših močeh, se objamem in potrepljam po ramenu, ter si naštejem vse kar pa mi je uspelo.
In da se zdaj pohvalim, kaj mi je uspelo! V ponedeljek sem imela prvo prodajo na Etsyju!!! Yeeha! Happy dance! Punca, ki je kupila vrečko, je bila super prijazna!
In ker je to končno prineslo nekaj dolarčkov na moj paypal račun, sem si včeraj kupila svojo čisto prvo domeno.(Če koga zanima, sem jo kupila na namecheap.com. Domena tam stane $10.69 letno. In ker jaz vedno poguglam, če so kje kakšne kode za popust, sem našla kodo "buythedomain" in dobila domeno za $5.99, juhej! Sicer bi jo na eni drugi strani lahko dobila še ceneje, ampak imajo tam težave s paypalom.)
Tako da so zdaj moji unikati 3 Ptice na svoji domeni! 3ptice.com!
Zraven tega, pa sem trgovinico preselila na najboljšo zastonjsko stran za spletno trgovino, imenovano Tictail. Tako sedaj veliko lažje nalagam izdelke, kot prej na blogspotu, pa še lepše zgleda. Zraven tega lahko zdaj tisti, ki plačujete s kreditno kartico ali paypalom, naročite izdelke brez, da bi mi morali pošiljati mail. Kar je zelo uporabno za vse tiste, ki se vam zdi to, da mi pošljete naročilo na mail, preveč zamudno. Žal pa na Tictailu še ni drugih možnosti plačila, tako da mi boste mogli tisti, ki bi radi plačali po povzetju ali preko spletne banke, še vedno poslat mail. Jaz se sicer vsakega zelo, ohoho zelo!, razveselim, ampak razumem, da se zna marsikdo ob tem malo nerodno počutit. No, ni se vam treba! Res! Sem prijazna ((:
Sicer mi še ni uspelo preseliti vseh izdelkov, so pa gor vse ročno poslikane eko vrečke, ki so trenutno na voljo. Se pravi, ki so že narejene in pripravljene na pošiljanje.
In ker sem tako zelo navdušena nad vsem tem, sem se odločila, da naredim eno akcijo. Tako boste do 21. marca 2013 ob naročilu vrečk v skupni vrednosti 45€ ali več dobili za 15€ popusta. Se pravi, če naročite 3 vrečke po 15€, plačate samo 2.
Oki doki, dovolj napisala za danes. Aja, samo to še! V soboto me lahko skupaj z mojimi izdelki srečate v Planetu Tuš v Mariboru na Maus sejmu. Lepo vabljeni!
* * *
Sorry guys, there's too much to translate and I have too many things to do! Just to let you know, I had my first sale on Etsy this week, yeeeha! Happy dance! The buyer was super kind!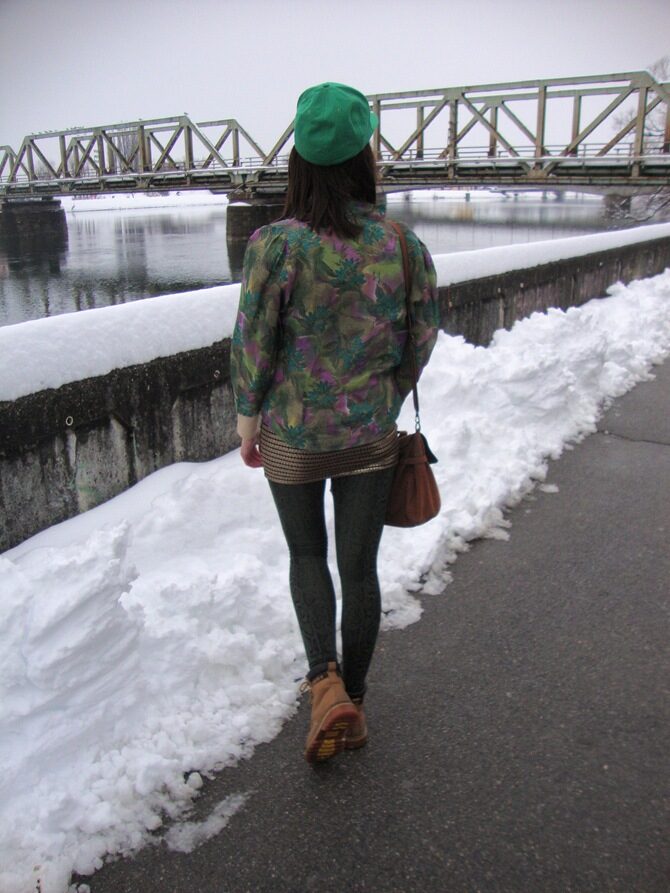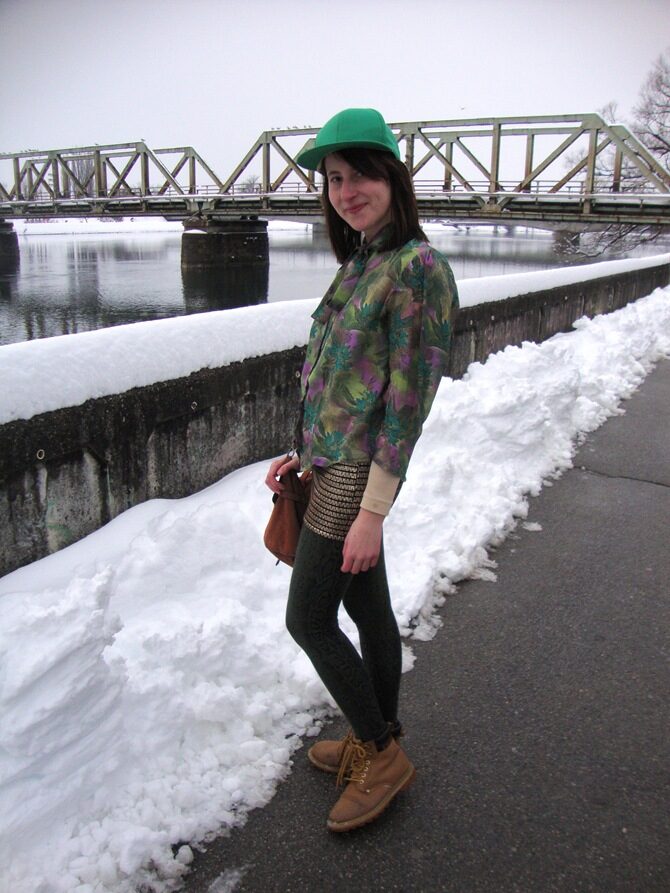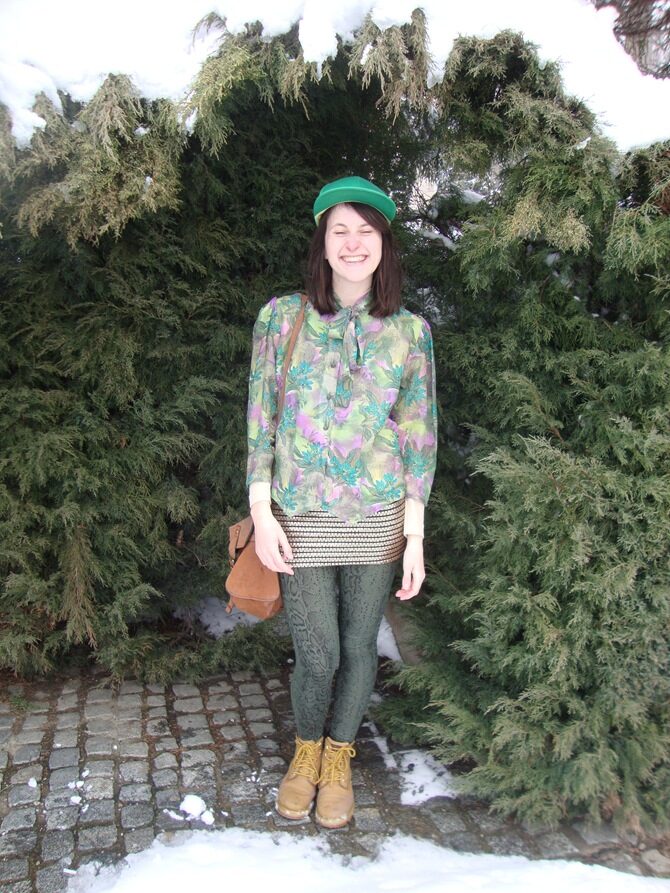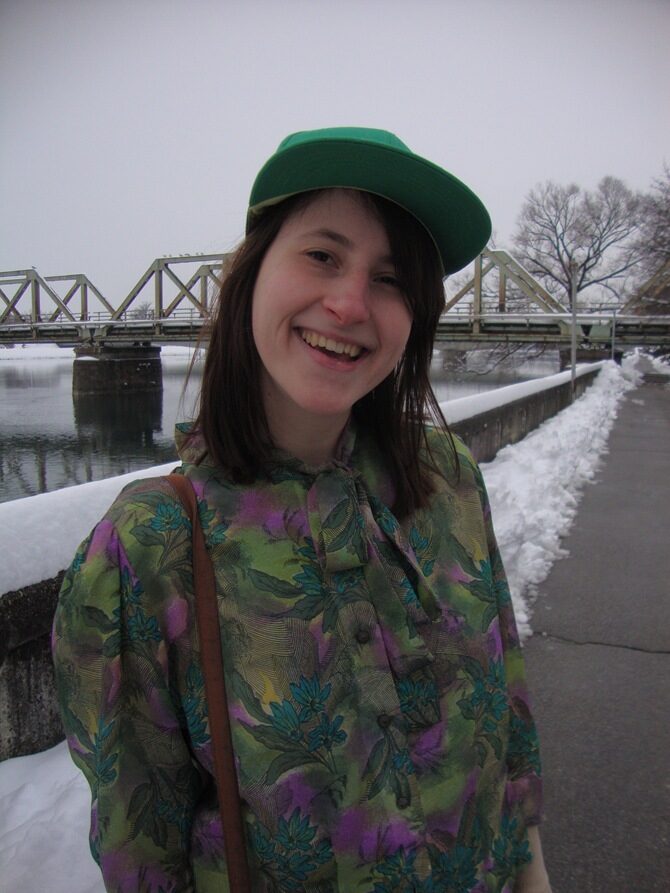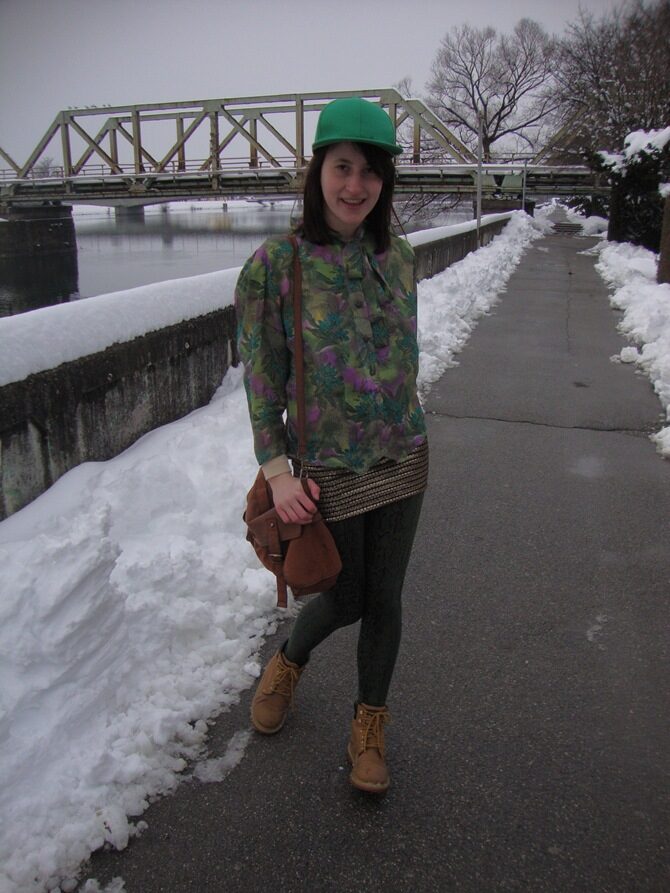 (Kapo mi je podaril fant, ker je njemu premajhna; vintage bluza; New Yorker torbica, krilo in pajkice; Cube čevlji) (I got cap from my boyfriend, 'cause it's too small for his head; vintage blouse; New Yorker bag, skirt and leggings; Cube shoes)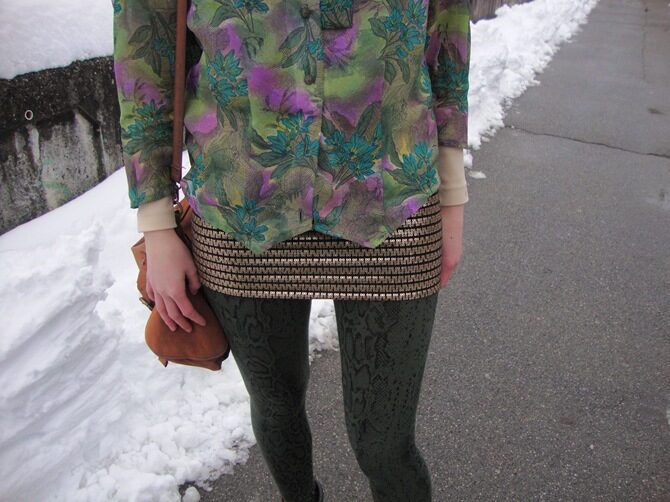 With Love,