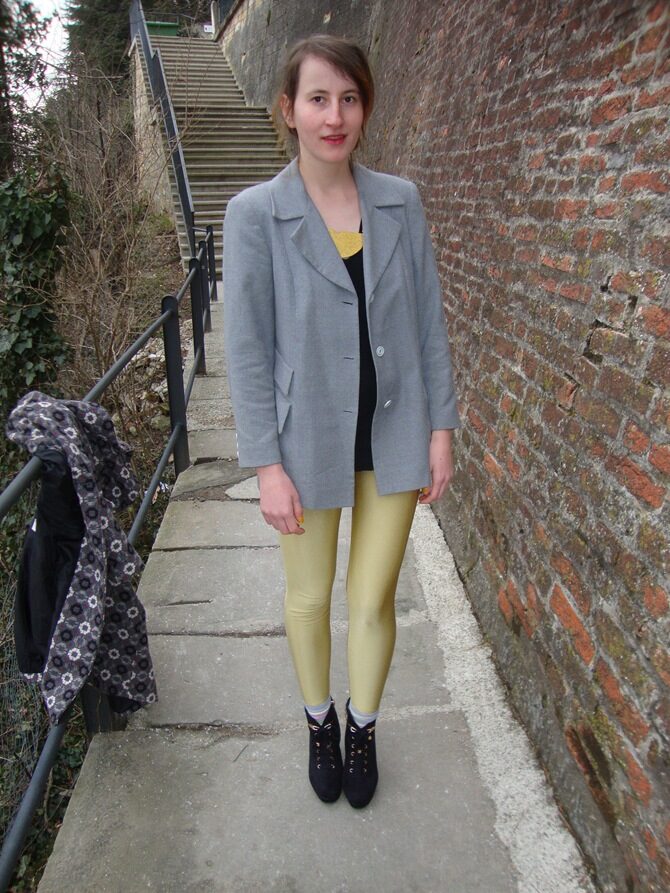 Zafrustrirana sem. Toliko stvari hočem in moram naredit. Želim pisati objave za blog, želim komentirati na drugih blogih, svoje izdelke moram dat na etsy, skuhat moram kosilo, hočem delat nove izdelke, ker imam toliko idej, morala bi pisat trgovinam, ki prodajajo unikatne zadevščine, če bi želeli prodajat moje stvari, naša bajta je nujno potrebna čiščenja, hočem EFT-at in brat knjige, želim naredit nekaj daril, oblačila, ki jih ne nosim dovolj, hočem dat na moj butik, morala bi si organizirat papirje, hočem posvetit svoj čas ljudem, ki jih imam rada, morala bi promovirat svoje izdelke, rada bi si vzela čas za meditacijo in napisala stvari, za katere sem hvaležna, hočem izboljšati svojo angleščino…
Frustrira me, da nimam dovolj denarja za položnice. Strah me je, da bom ostala brez internetne povezave. Slabo se počutim, ker ne prodam več izdelkov, čeprav vanje vložim svoje srce in dušo.
Zafrustrirana sem, ker ure kar letijo in sploh ne vem, če se premikam naprej… Frustrira me, ker toliko delam, a ne dobim nagrade, ki si jo zaslužim. Ahhhh. Kurc gleda, kurc gleda, kurc gleda, kurc gleda, kurc gleda.
Dobro, mislim, da se bom zdaj začela smejat mojim problem, kot da sem zmešana.
* * *
I am frustrated. There's is so many things I want to do and that I have to do. I wanna write posts for my blog, I want to comment on others people blogs, I have to put stuff that I make on etsy, I must make lunch, I want to make new things, as I have so many ideas, I should write to the stores that sells handmade if they want to sell my stuff, our house is really in a need of cleaning, I want to do some EFT and read books, I wanna make some gifts, I wanna put clothes I don't wear enough on that slovenian page where you can sell secondhand, I should organize my papers, I wanna give my time to the people I love, I should promote stuff I make, I wanna take time for meditation and write down things I am grateful for, I wanna improve my English…
I am frustrated, because I don't have enough money to pay my bills. I am afraid that I'll stay without internet connection. I feel bad, because I don't make more sales, even though I put my heart and my soul to my creations.
I am frustrated, because hours just fly away and I don't know if I am even moving forward… I am frustrated, 'cause I work so much, but don't get a reward I deserve. Ahhhh. Fuck it, fuck it, fuck it, fuck it, fuck it, fuck it.
Okay, I think I am just gonna laugh at my problems like a crazy person now.
(DIY verižica; vintage suknjič; Fabiani pajkice; secondhand majica; čevlji – darilo) (DIY necklace; vintage blazer; Fabiani leggings; secondhand top; shoes – gift)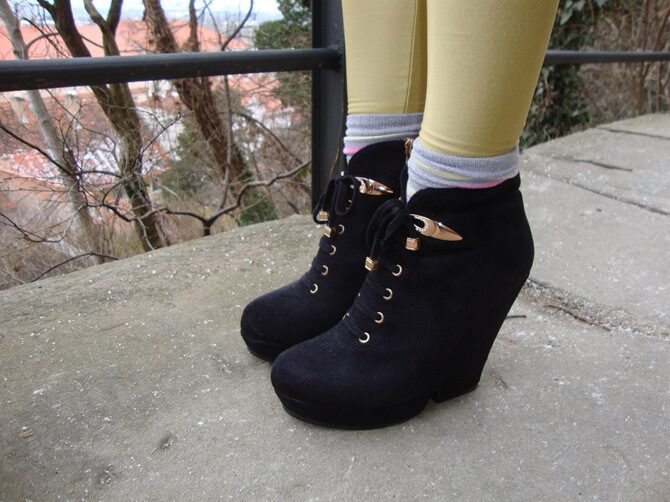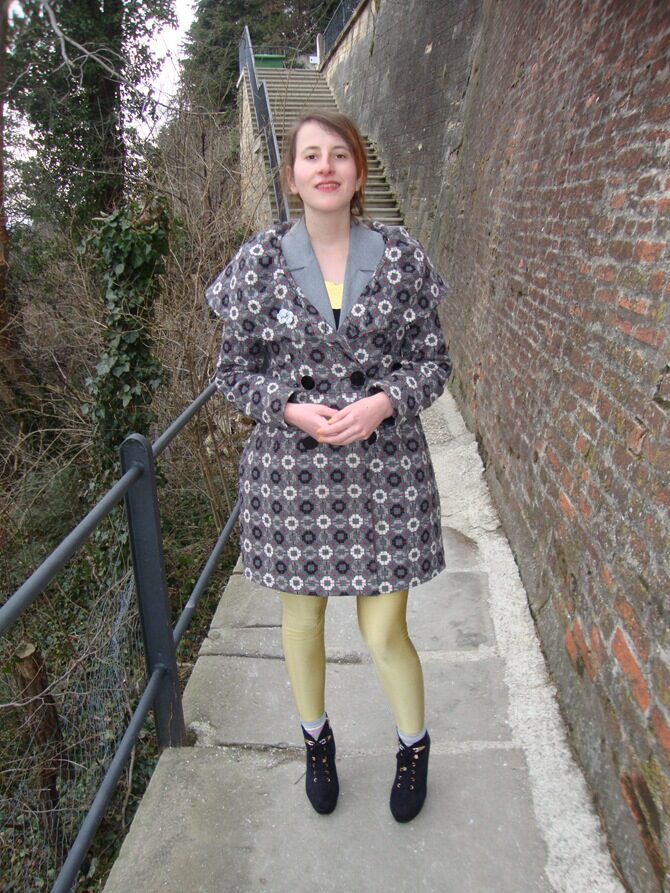 With Love,