For just one day
I wanna break all regulations,
Because we all go the same way,
and we all pass the same stations.
For just one day
I wanna feel totally free,
no responsibilities, just everything is okay.
No desires, just surviving is the key.
For just one day
I wanna ignore our senseless fate,
Colours are victorious over the grey,
stop to get controlled by the state.
For just one day
I wanna forget the value of money and gold,
I wanna live life my way,
and loose my inhibition threshold.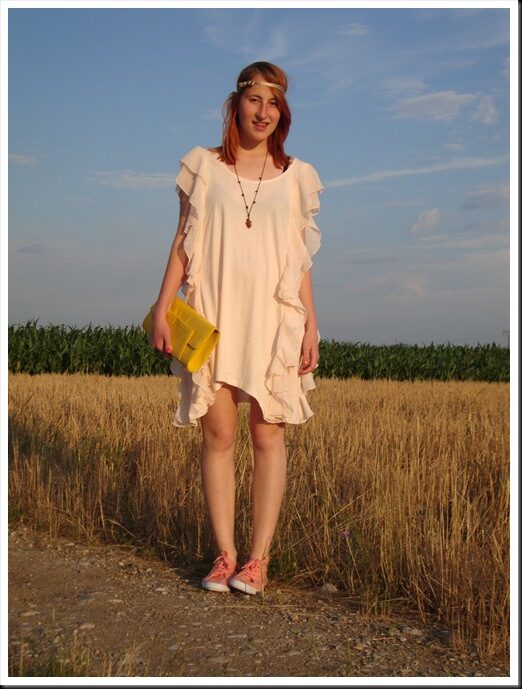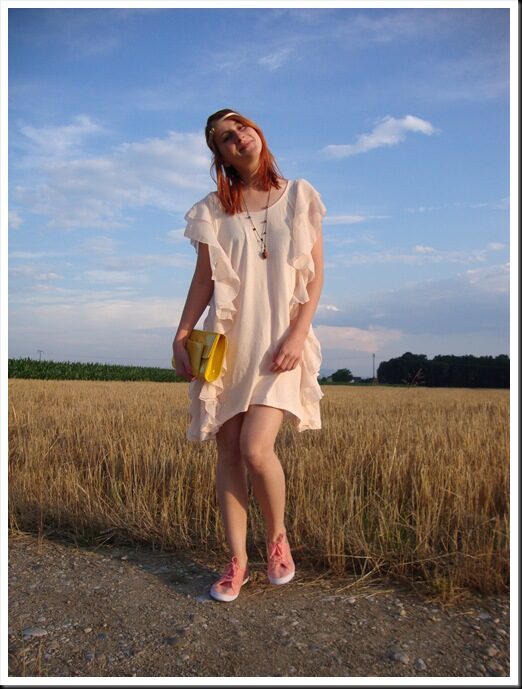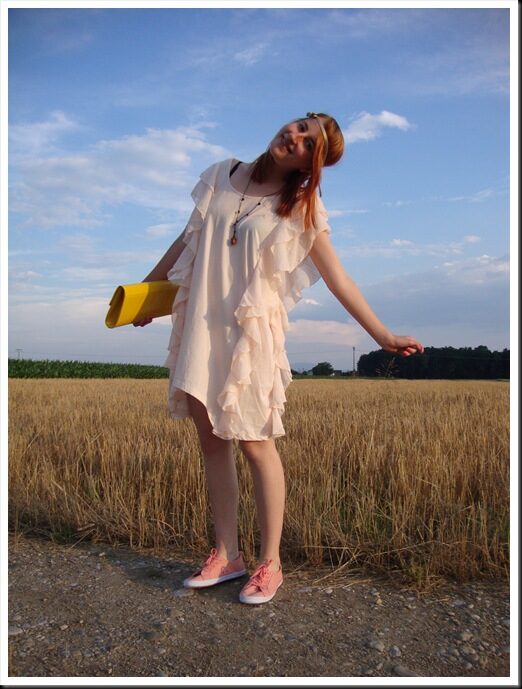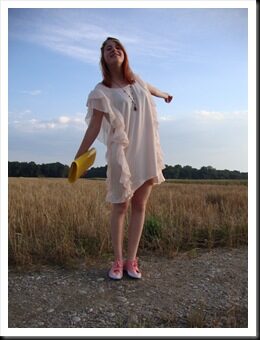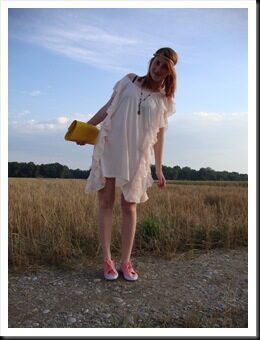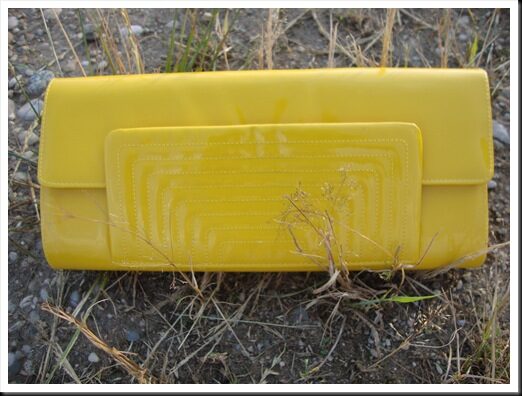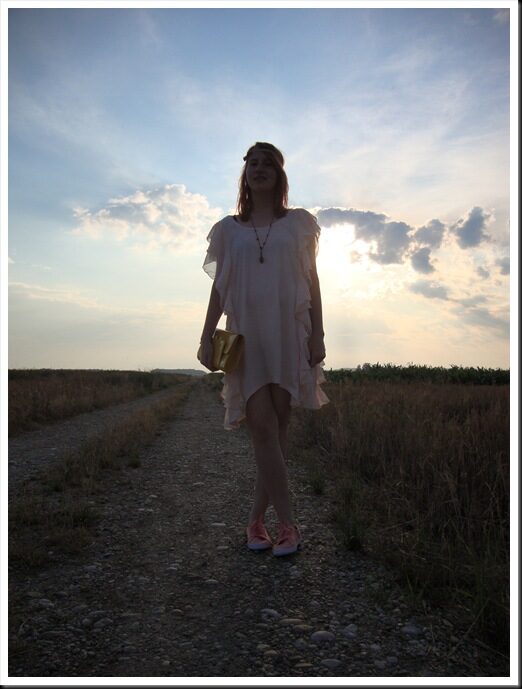 (H&M obleka, trak v laseh in čevlji; torbica Accessories) (H&M dress, headband and shoes; Accessories clutch)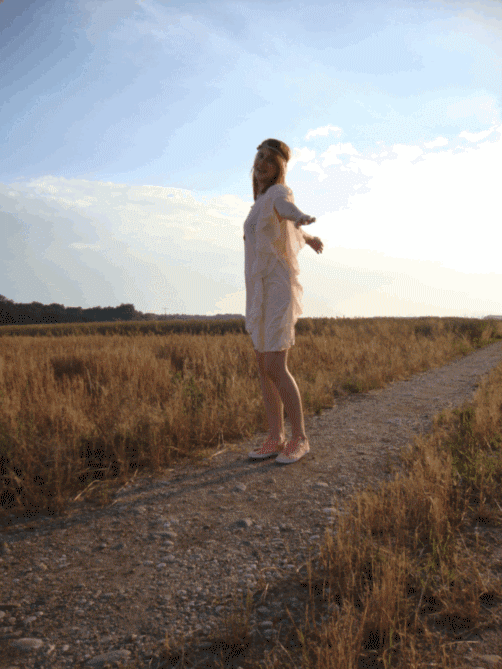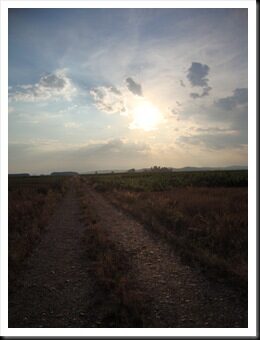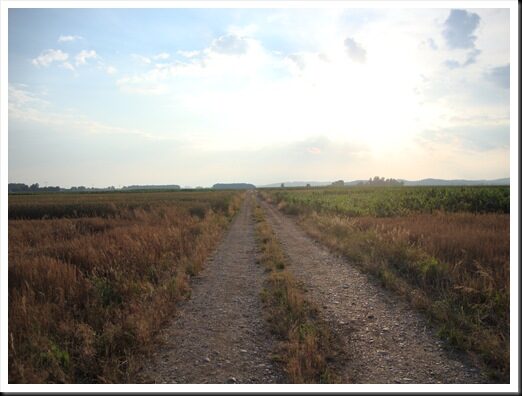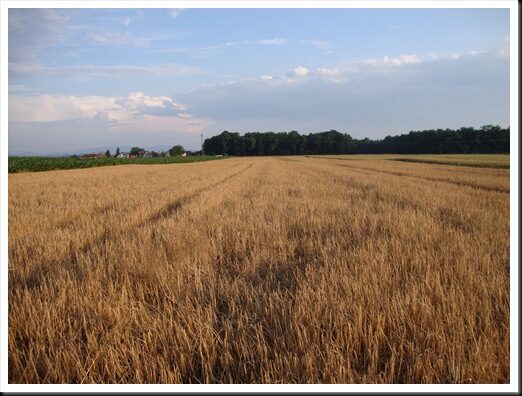 Se spomnite te pesmi? Zame je ena izmed najboljših. Vse v njej mi je všeč. Pa tudi video je super! Morate ga pogledat, resno! Do you guys remember this song? For me, it's the one of the best songs. I love everything about it. And video is great, too! It's a must watch, seriously!
With Love,