Najdi zlomljen dežnik. Jaz sem svojega našla ležat na tleh na Ptuju. Find a broken umbrella. I found my lying on the floor in the city.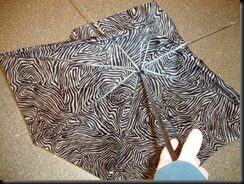 Odstrani blago iz ogrodja in ga operi. Ko je suho ga takole razgrni. Get fabric of skeleton and wash it. When it's dry, spread it out like this.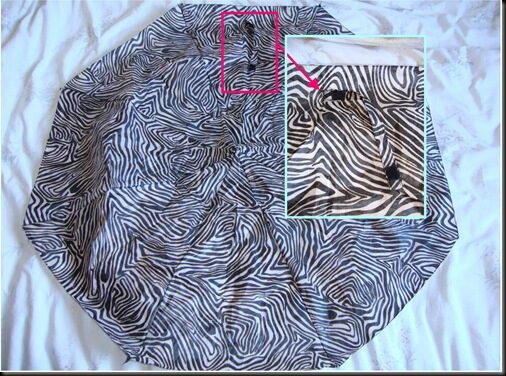 Preloži ga in si takole nariši dve črti. Double it and draw two lines like this.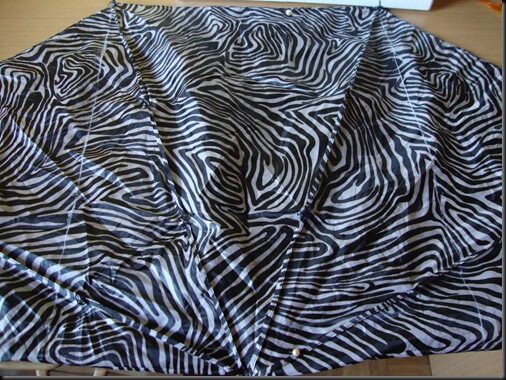 Zašij po črtah in nato odreži ostanka. Sew round lines and then cut off remaining parts on the both sides.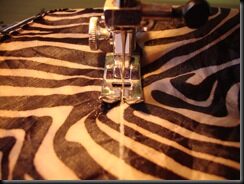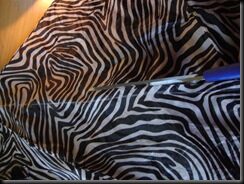 Preloži ostanek in zašij tako široko, kot želiš imeti široka ročaja (okrog 3 cm je v redu). To naredi dvakrat, ker rabiš dva držaja (:  Double remaining part and sew it as wide as you want your handles to be wide (about 3 cm is okay). Make this twice 'cause you need two handles (: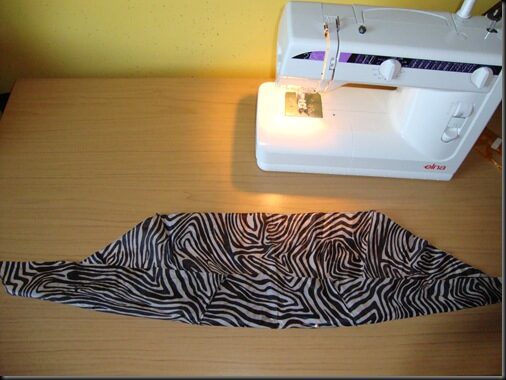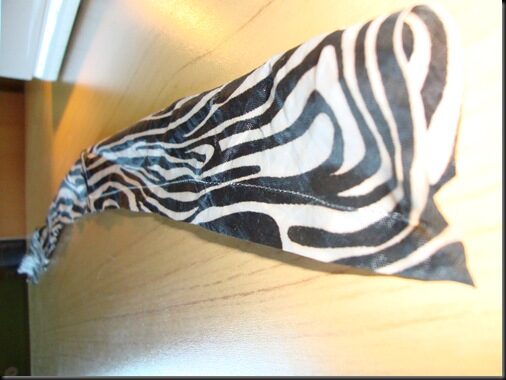 Obrni ju od znotraj nazven.  Then turn them inside out.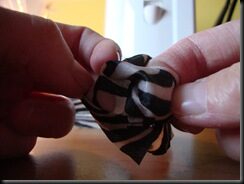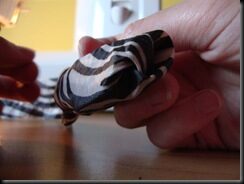 Na torbi obrni rob takole navzdol. On the bag turn edge down like this.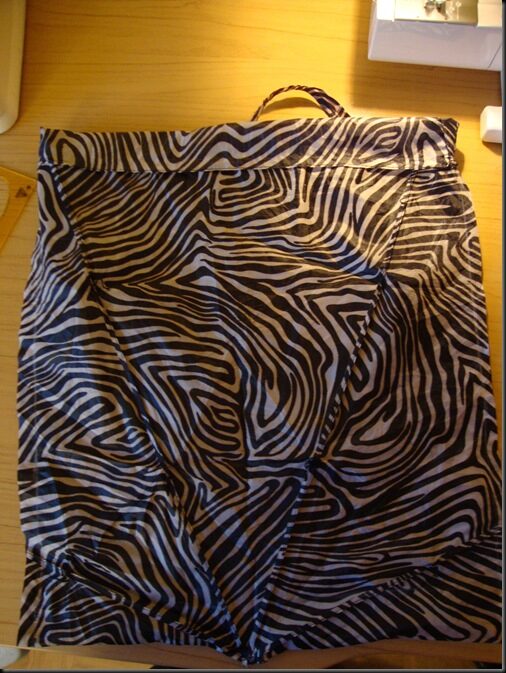 In ga zašij. Tukaj nato zmeri širino torbe in si na polovici nariši črtico. Od polovice izmeri okrog 7 cm na vsako stran in si zariši.  Na sredino teh črtic položi trak. (Preden narediš tole, poskusi na svojem ramenu, kako dolge želiš imeti ročaje.) And sew it. Then meausure width of the bag there and draw a little line on a half. From half meausure about 7 cm on the each side and draw little lines. In the middle of one these lines put handle strap like this. (Before you do this, try on your shoulders how long you want your handles to be.)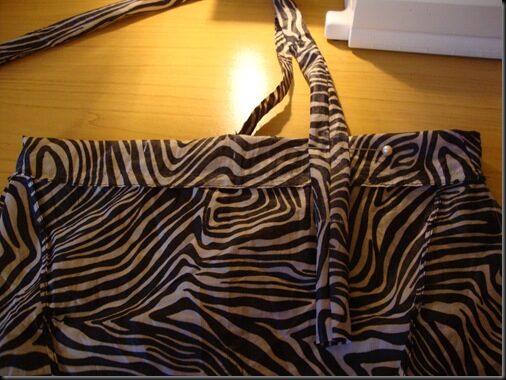 In zašij. And sew it .
In nato tako zašij drugo stran ročaja. In nato ročaj na drugi strani torbe. In nato obrni svojo novo nakupovalno torbo od znotraj navzven (: And then sew the other side of handle just like that. And then the handle on the other side of bag.  And then turn your new shopping bag inside out (: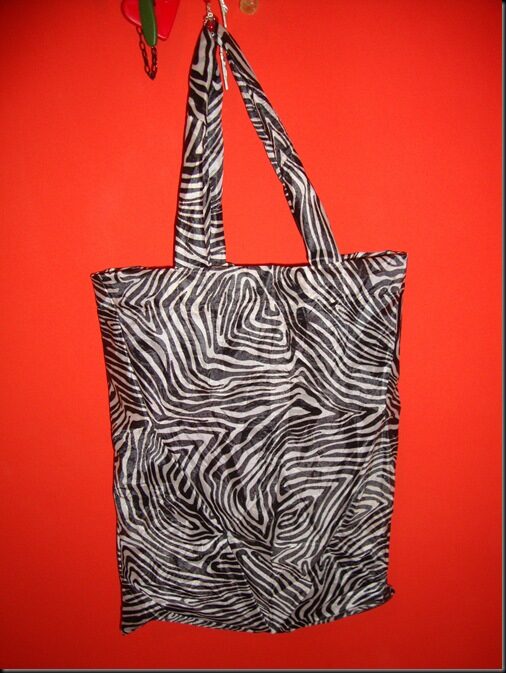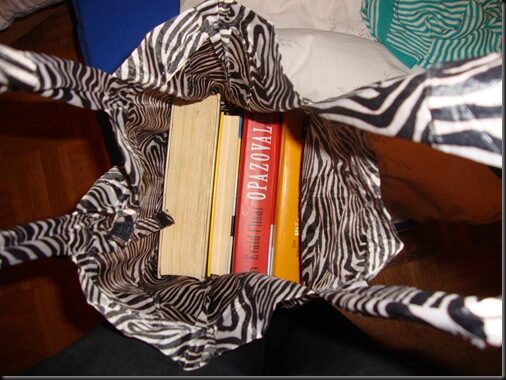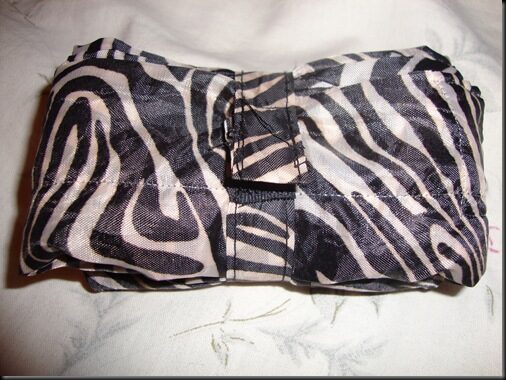 Upam da je razumljivo. (: Dear foreign readers, I hope you understand me. (:
With Love,