Hello, fellas! You have no idea on what emotional rollercoaster I am. I am trying to keep myself positive and focused, but shit is falling apart and I am falling apart. I'm trying to see my situation from above, you know, to see a bigger picture and I guess there must be a bigger picture and that I will sooner or later see why is all this good for me, but currently I am not sure I can see it. My faith is falling into pieces. And when it gets restored for few hours, it seems like it's all good only because then can go back to bad. I feel like a mothafuckin Sisyphus, rolling that boulder up a hill, only to watch it roll back down. Over me first and then back down. Pozdravljeni! Pojma nimate, po kakšnih emocionalnih krivuljah se vozim. Skušam ohraniti pozitivo in osredotočenost, ampak skoraj vse razpada in jaz razpadam. Skušam pogledati na svojo situacijo od zgoraj, da bi videla večjo sliko, veste, in mislim, da ta mora obstajat, in da bom slej ko prej videla, zakaj je vse to dobro za mene, ampak zaenkrat še nekako ne vidim. Moja vera razpada na koščke. In ko se za par ur povrne, se zdi, kot da je vse dobro zato, da bo lahko šlo spet na slabše. Počutim se kot fuckin Sizif, tiščim ta balvan navzgor po bregu, zato da gledam, kako se skotali nazaj dol. Prvo preko mene, potem pa dol.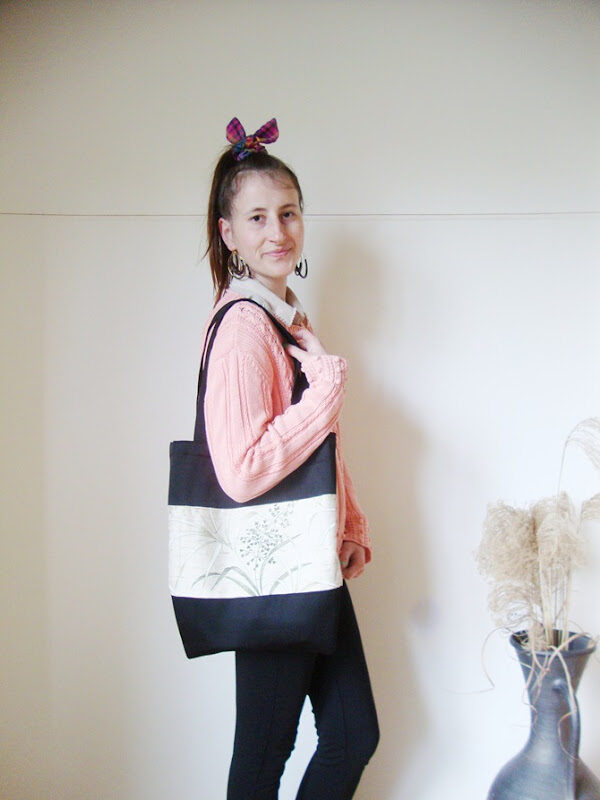 April started so great for me! I still had to pay my old dues for running my bussienes, but things magicaly worked out, so I could pay the shit. And then I had one of the best weeks ever with sales. 3 Ptice (3 Birds) flew to NY twice, to Florida, to cities and villages in Slovenia, it was a hella awesome week. A sale or two almost everyday! I was clearing my emotional shit around what I deserve and it seems like I was working just on the right things, because as soon as I cleared something, a new sale has come. Literally, once I was tapping on this script and then I checked my e-mail and in while I was tapping someone bought something from me on Etsy. I was so happy, thinking I finally broke through my blocks to abundance, through this working class pattern of working and working and never getting ahead. April se je začel tako dobro! Še vedno sem imela za plačat stare prispevke, ampak se je vse magično poklopilo, tako da sem jih lahko plačala. In potem sem imela enega najboljših tednov v smislu prodaje. 3 Ptice so letele dvakrat v NY, na Florido in naokrog po Sloveniji, res je bil božansko dober teden. Prodaja ali dve skoraj vsak dan! Čistila sem svoja prepričanja in čustva glede tega, kaj si zaslužim in zgledalo je, kot da delam na ravno pravih šibkih točkah, ker takoj ko sem kaj porihtala, je prišla nova prodaja. Dobesedno. Enkrat sem tapkala po tej skripti in potem pogledam med maile in vidim, da sem v tem času prodala nekaj na Etsyju. Tisti, ki ste naročeni na Navdihovalnico, se morda spomnite, da sem o tem pisala v uvodu aprilske številke. Tako sem bila srečna, misleč, da se mi je uspelo prebiti skozi glavno blokado naproti obilju, skozi ta 'delam in delam in nikamor ne napredujem'' vzorec delavskega razreda.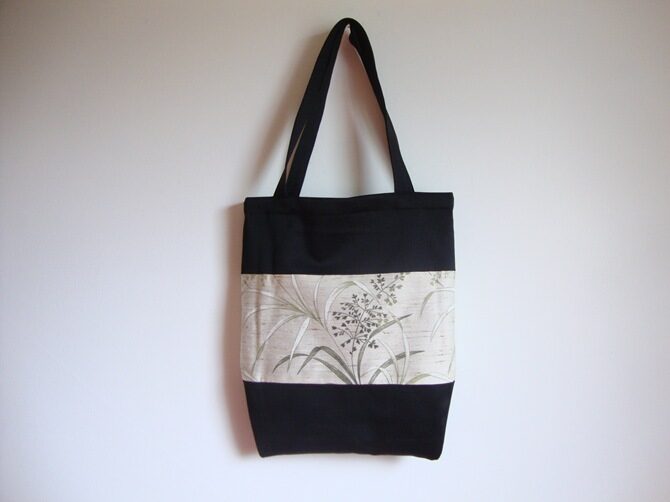 But then everything went downhill. And I don't know, if I have cleared something that week, or I just had good luck that some god threw at me. Now I kinda more believe in that. And I have no idea when I'll get lucky again. And in the meantime I need money, Universe, do you hear me? I need like 1000€ fast. To pay the shit and bills, to give some of it to my mum. And I wanna go to the trip to Bohinj with my boyfriend and I want a full tank of gas in my car. And good headphones. And I wanna be the one who pays beer for whole table! And I feel like giving it all up. Screw you all who said you should follow your heart and do what you love. Why did I listen to you? I would be better off listening to those damn realists who said go to school and became a doctor, because you are smart. Ampak potem je šlo vse navzdol. In ne vem, če sem res kaj očistila v tistem tednu, ali sem samo imela srečo, ki mi jo je nek bog vrgel navzdol. Skoraj bolj verjamem v to. In ne vem, kdaj mi jo bo spet. Medtem pa rabim denar, Vesolje, me slišiš? Rabim kakšnih 1000€, in to hitro. Da plačam prispevke in položnice in da prispevam nekaj mami. In rada bi šla na izlet v Bohinj z Juretom in rada bi poln tank v avtu. In dobre slušalke. In rada bi enkrat bila tista, ki plača pivo vsem pri mizi! Počutim se kot, da bi najraje obupala. Jebeš vse, ki pravijo, da moraš slediti svojemu srcu in delati to, kar ljubiš. Boljše bi bilo, če bi poslušala jebene realiste, ki so mi rekli, da naj grem v šolo in postanem doktor, ker sem pametna.
And I don't know, why I even bother sharing my story with you, you know. I am way to vulnerable here and I feel like I am sharing to much. Shouldn't I just pretend like everything is fine and that my sales go well to trick you into buying my things because they are popular? Why am I even sharing my failures with you when it seems like my honesty, even though acknowledged and appreaciated, only makes things worse? I don't know. Why am I opening myself up to being judged and criticised? Seems like I am following my heart again and leaving my brain on the shelf. Saj sploh ne vem, zakaj imam potrebo, da delim vse to z vami. Preveč sem ranljiva in občutek imam, da preveč povem. Ne bi bilo boljše, če bi se pretvarjala, da je vse dobro in da se moji izdelki odlično prodajajo, da bi vas vgla na finto in bi jih kupili, ker so popularni? Zakaj delim svoje padce, če se zdi, da iskrenost, ne glede nato, da je zaželjena in spoštovana, vse poslabša? Ne vem. Zakaj se izpostavljam sodbam in kritikam? Zgleda, da spet sledim srcu in puščam možgane na polici.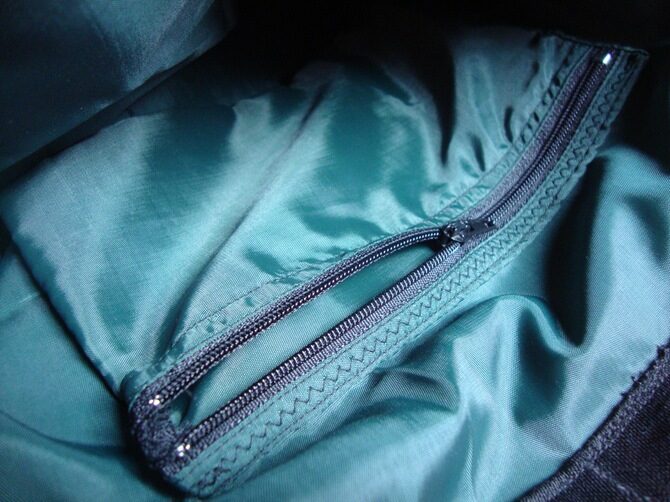 And all that I written here is such a mess. You know and I know, I won't quit it anyway. Because I love my work. I love making something new and fab looking from old clothes. I love painting on the totes. I love blogging. I love my customers. They usually get a line in my gratitude diary! If I did this all only for the money, I would quit a long time ago. Because there's no none, haha. Uh, vse kar sem napisala je tako zmešano. Saj itak veste in jaz vem, da ne bom nehala. Ker obožujem svoje delo. Obožujem to, da lahko naredim nekaj novega in čudovitega iz starih stvari. Ljubim slikanje po vrečkah. Ljubim bloganje. Ljubim svoje kupce. Ponavadi jih zapišem v svoj dnevnik hvaležnosti!. Če bi vse to delala samo zaradi denarja, bi že davno nehala. Ker ga ni, haha.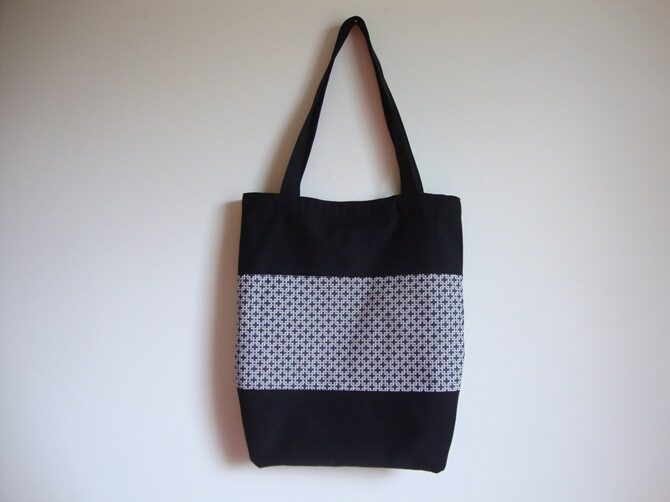 And when I feel happy and excited and I start working on new things and I put it out and people seem to like it too and then shit happens again. And don't think I blame the world for all that. I know I am responsible and I should make better choices… But I do the best that I can. The shit that happened yesterday? Those bags you see. I found black canvas at grandmas house and it was beautiful and thick. And I was so happy, and I spent two days making this bags from sketch to pattern to sewing it all. And yesterday I went shopping with my friend (I was an assistent, because you can't go shopping with 3€, haha). And then I look at myself in the mirror with new bag on my shoulders and I see my pink pullover has black stains. And then I look at the straps of the bag and there was bunch of threads sticking out of canvas. Canvas was falling apart! Thanks god I noticed this before I would sell it to someone! And so I thought washing the canvas and bags might help. You know, maybe the fibers in fabric will connect to each other with help of water and soap. And so I put everything in washing machine and started working on other stuff. Cleaning a house a bit and wash the dishes. After two hours I went to bathroom to get the fabric out of washing machine and this is what I saw: In ko se spet počutim srečno in navdušeno ter začnem delat na novih izdelkih, delim svoje delo z drugimi in so navdušeni, se spet zgodi sranje. In ne mislite, da samo krivim svet za vse. Vem, da sem jaz odgovorna in da bi morala imeti boljše izbire… Ampak se trudim po svojih najboljših močeh. Sranje, ki se je zgodilo včeraj? Te torbice, ki jih vidite. V babičini hiši sem našla čudovito debelo črno platno. Tako sem bila srečna. Dva dni sem delala te torbice. Risanje skice, kroja in šivanje. Včeraj sem popoldan šla nakupovat s prijateljico (jaz sem bila asistent, ker s tremi evri si ne bi mogla ravno kaj kupit, haha). V trgovini sem se pogledala v ogledalo in vidim na svojem rozastem puloverju črne madeže. Pogledam torbico in od ročajev so štrlele nitke. Platno je razpadalo! Hvala bogu, da sem to opazila preden bi jo komu kje prodala! Razmišljala sem, kako bi to zdaj rešila in sem mislila, da bi morda pomagalo, če torbice in platno operem. Veste, mogoče bi se vlakna o stiku z vodo in pralnim sredstvom spet nekako povezala. Pa sem dala vse v pralni stroj in šla počet druge stvari. Malo sem počistila po hiši in oprala posodo. Po dveh urah pridem v kopalnico, da bi vzela zadeve iz stroja in zagledam to: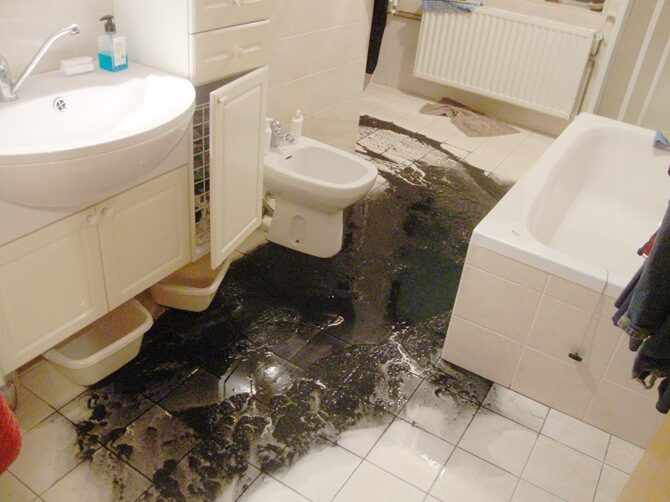 Yes, that's what washing mashine threw up. I started laughing a bit, I felt like I hit the rock bottom. And I was scared the washing mashine won't work anymore and that my mother will freak out when she comes home. Thanks god she didn't. I was quite surprised. And washing machine works! And two days of my work ended in trash. I and mum spontaneously sat down around 12 o'clock at night and were talking for an hour. And I felt relieved, because I realised she ain't mad at me for not being better at my bussines. And she said we will somehow work it out with money (she had bunch of unexpected expenses). We were also thinking what could we get my uncle, who has everything, for birthday. And I told her that once when I'll be rich and I will have everything, she can give me some tickets or something like this for birthday, so that we will go somewhere together. I'm not sure, if I should post this or not. And I probably will. If you read this, I did, hah. I cleared my soul a bit with this. And maybe some of you who suffer will feel less alone. And those of you, who feel awesome, please, send me some love and money miracle energy! I really need it and I'm open to receiving it! Or buy my eco friendly goodies! Jap, to je kozlanca iz pralnega stroja. Moj prvi odziv je bil smeh. Zdaj sem pa res na podnu. Strah me je bilo, da je konec s pralnim strojem in da bo mama ponorela, ko pride domov. Hvala bogu ni. Sem bila kar malo presenečena. In pralni stroj dela! In dva dneva mojega dela sta pristala v košu. Z mamo sva okrog polnoči spontano sedli za mizo in se kakšno uro pogovarjali. Počutila sem se olajšano, ko sem ugotovila, da ni jezna na mene, ker mi ne gre boljše. In rekla je, da bomo že nekako z denarjem (sama je zdaj imela kar nekaj nepričakovanih izdatkov). Razmišljali sva, kaj bi kupili stricu, ki ima vse, za rojstni dan. In povedala sem ji, kaj lahko kupi meni za rojstni dan, ko bom enkrat bogata in se bo zdelo, da že vse imam. Kakšne vstopnice, da bova šli nekam skupaj. Saj ne vem, če naj objavim zdaj to. Verjetno bom. Če berete, sem, hah. Malo sem si olajšala dušo. In morda se bo kdo od vas, ki je tudi v dreku, počutil malo manj osamljeno. In tisti, ki se čudovito počutite, prosim vas, pošljite mi nekaj ljubezni in čudežne energije denarja. Res potrebujem to in sem odprta za sprejemanje! Vesela bom tudi, če si boste privoščili kakšen moj izdelek ali pa se naročili na Navdihovalnico.
With Love,