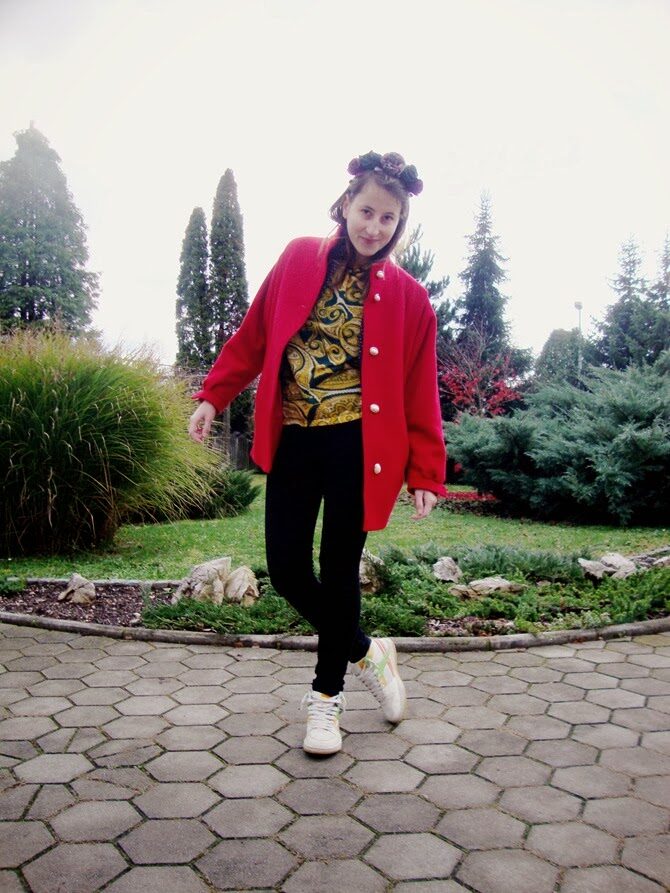 Fellas! Your new year resoloutions failed yet? Just kidding 😉
I still have to share with you what I learned in 2013. I'll spare you all my outfit (check them on fb, if you're interested) and instagram photos, hehe 😀 I still have to share this outfit from november with my awesome secondhand clothes and DIY headband. + JP Design heart brooch and Moji mali čudeži (My little miracles) ring.
So… I'll keep it as short as I can… Heck, I'll just write 3 main things!
* * *
Dragi moji! Novoletne zaobljube ste že pozabili? Hecam se 😉
Še vedno moram deliti z vami, kaj sem se naučila v 2013. Prišparala vam bom fotke vseh svojih outfitov (če želite jih lahko pogledate na fb) in cel instagram, hehe 😀 Delit še moram tole opravo iz novembra, na kateri nosim čudovita oblačila iz druge roke, DIY obroč v laseh in JP Design broško ter Moji mali čudeži prstan.
Torej…poskušala bom bit kratka, kot sem le lahko… Vraga, napisala bom le 3 glavne stvari!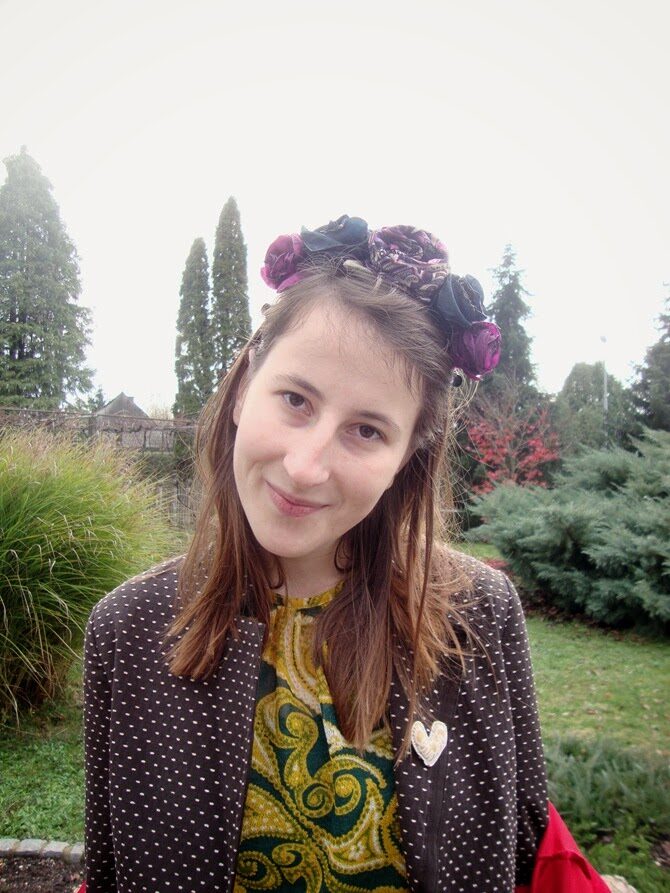 3. Nature is the best therapy. In 2013 I started project of 365 walks. I haven't been totally succesful, I haven't made 365 walks. But I saw so many sunsets like never did before, saw so many flowers, colours, details… So many times I came back from walk wiser than I was before it… All that Beauty… I realised that if I lived on some other planet, I would want to go to the Earth, it's magical! I also realised how much I love my country, Slovenia, I sometimes cried of happieness 'cause we have such wondrous sceneries.
3. Narava je najboljša terapija. V 2013 sem začela 365 projekt v katerem naj bi naredila ravno tolio sprehodov. Ni mi čisto uspelo, te številke nisem dosegla. Sem pa videla toliko sončnih zahodov kot še nikoli prej, toliko cvetlic, barv, detajlov… Tolikokrat sem prišla s sprehoda modrejša, kot sem nanj šla… Vsa ta Lepota. Ugotovila sem, da če bi živela na katerem drugem planetu, bi hotela na Zemljo. Magična je! Prav tako sem ugotovila, kako obožujem Slovenijo, včasih sem jokala od ganjenosti nad vsemi temi čudovitimi scenami.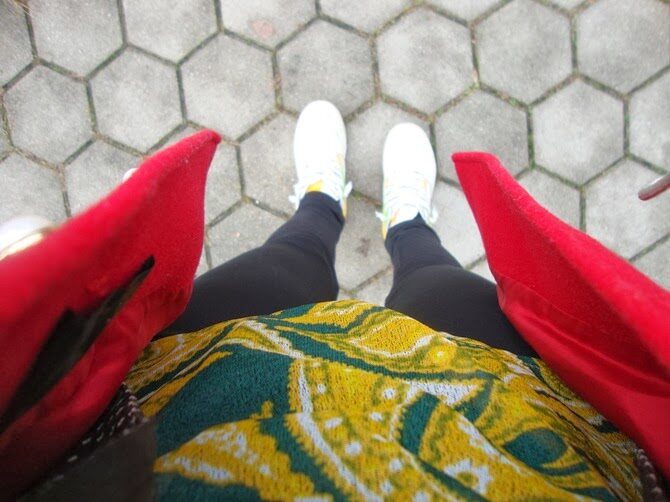 2. Gratitude. Makes wonders! Man! In 2013 I became great at gratitude and I will practice it till the end of my life here. I started writing my journal of things I'm thankful for on a regular basis. I sometimes left out a day or even a week, but then got back to it and wrote down 20 or 70 or even 130 things (said thanks for my readers and customers many many times as well). My life really changed! I became so fucking rich! Not moneywise (even though I am a little less in debt). My inner life, woohooo, that's a whole another level of quality! I mean… Joy of life! I'm so happy I exist! It's awesome to be alive, don't you think? + I guess I'm thanks to gratitude my own best friend now. I love myself.
2. Hvaležnost. Dela čudeže! Človek! V 2013 sem postala odlična v hvaležnosti in prakticirala jo bom do konca svojega življenja tukaj. Začela sem z rednim pisanjem dnevnika hvaležnosti. Včasih sem izpustila kakšen dan, teden, a sem se spet vrnila in napisala po 20, 70 ali celo 130 stvari, ki jih cenim v življenju (mnogokrat sem se zahvalila za moje čudovite bralce in stranke). Moje življenje se je res spremenilo. Postala sem tako zelo bogata! Ne v denarnem smislu (čeprav sem malo manj v dolgovih). Moje notranje življenje, wooohoo, čisto druga kvaliteta. Mislim… Uživanje v Življenju samem! Kako sem vesela, da obstajam! Čudovito je biti živ, se vam ne zdi? + Menim, da sem zahvaljujoč hvaležnosti, postala svoja najboljša prijateljica. Ljubim se.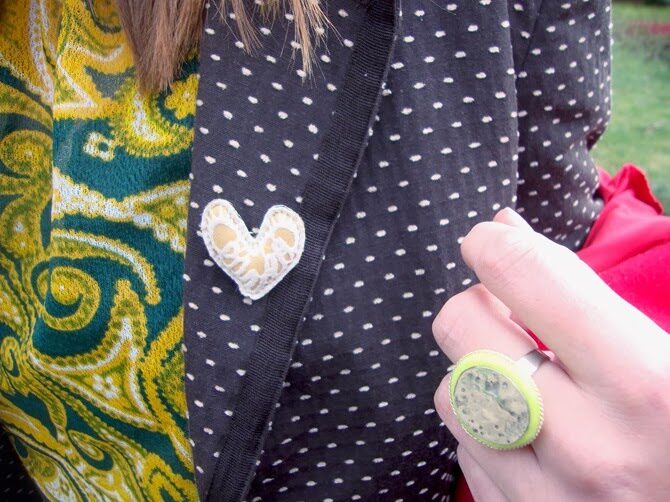 1. People are the greatest wealth. To be honest… my main goal was to become more succesfull, have more money… and as I focused on that… more and more amazing people came into my life… And then I realised you can't be successful and rich without people. No way. It's always people who are buying your things, people are those who you work for, people support you, people are the ones who share this gorgeous planet with me and you. And people are so beautiful, colorful, kind, loving, fun, cute, inspiring! Just knowing all these amazing people makes me incredibly rich.
So…I met many new amazing people, made friendships with some I knew before and improved some important relationships.
One I would like to point at is relationship with my mother-not-yet-in-law, my boyfriend's mum. Some of you might remember we weren't very fond of each other for quite some time…But in 2013 I realised how much loving, caring, sharing person is she, I mean, I love her! And she loves me too, it's obvious!
I'm also happy, I tell people many times good things I love about them and how fucking blessed I am for having them in my life. And huge thanks to you my loyal readers, for reading my words, I am really blessed to have you! Not because you are number in my blog stats (well, thanks for that too), but because you are amazing inteligent human being with big heart. I love you!
1. Ljudje so največje bogastvo. Če sem iskrena… moj glavni cilj je bil postati bolj uspešna, zaslužiti več denarja… in ko sem se osredotočala na to… je v moje življenje začelo prihajati vse več in več čudovitih ljudi… In potem sem ugotovila, da ne moreš bit uspešen in bogat brez ljudi. Ni šans. Vedno so ljudje tisti, ki kupujejo tvoje stvari, ljudje so tisti, za katere delaš, ljudje te podpirajo, ljudje so tisti, ki delijo ta krasen planet s teboj. In ljudje so prelepi, barviti, prijazni, ljubeči, zabavni, prisrčni, navdihujoči! Samo to, da poznam toliko čudovitih ljudi, me naredi neverjetno bogato osebo.
Torej… Spoznala sem veliko novih svetovnih ljudi, sklenila prijateljstva z nekaterimi, ki jih poznam že od prej in izboljšala nekaj pomembnih razmerij.
Izpostavila bi odnos s svojo še-ne-taščo, fantovo mamo. Nekateri se morda spomnite, da si nisva bili najbolj všeč… Ampak v 2013 sem ugotovila, kako ljubeča, skrbna in radodarna oseba je! Mislim, rada jo imam! In tudi ona mene, je očitno!
Srečna sem tudi, da ljudem pogosto povem dobre stvari, ki so mi všeč pri njih in kako sem res blagoslovljena, da so v mojem življenju. In ogromna zahvala vam, zvesti bralci, da berete moje besede, res sem blagoslovljena z vašim obstojem! Ne zato, ker ste številka v moji blogovski statistiki (čeprav, hvala tudi za to), ampak, ker ste čudovita inteligentna bitja z velikim srcem! Rada vas mam!
With Love,