V sredo sem se udeležila Flash blogger meet up, prvega slovenskega srečanja modnih blogerjev. Dogodek se je odvijal v baru Fetiche ob Ljubljanici. Vse pohvale Nini Štajner in ostali Flash ekipi za izvedbo dogodka! Super je bilo dekleta in fanta ali dva, ki jih poznam preko blogov, spoznati v živo. Ne vem, če sem že bila kdaj v prostoru, kjer so vsi tako lepo oblečeni in obuti, seveda. Osebki brez petk smo bili v manjšini, heh. Fotografirala nisem kaj dosti in še to kar sem, niso ravno najboljše fotke, tako da objavljam samo štiri. Več fotk pa najdete na Running in my heels, Oblačilnica in Fensišmensi. Dobili smo tudi darilne vrečke z Flashevim nakupovalnim vodnikom, testerčki parfumov in Dior Rouge šminko (!). Zastonj smo lahko vzeli tudi Flash revije. Seveda sem si eno vzela, a sem neumna jaz, nekje v Ljubljani, na poti od Križank do Metelkove, ko smo se z družbo ustavili, odložila težko vrečko in jo pozabila. Ko sem ugotovila, da mi nekaj manjka, smo bili verjetno že več kot km naprej in nihče ni hotel z mano nazaj po njo. Vsaj šminke nisem pustila v vrečki, ker sem si jo že prej shranila v torbico, yeah! Samo upam, da je vrečko z revijo, nakupovalnim vodnikom in parfumčki našlo kakšno dekle, ki se je je razveselilo.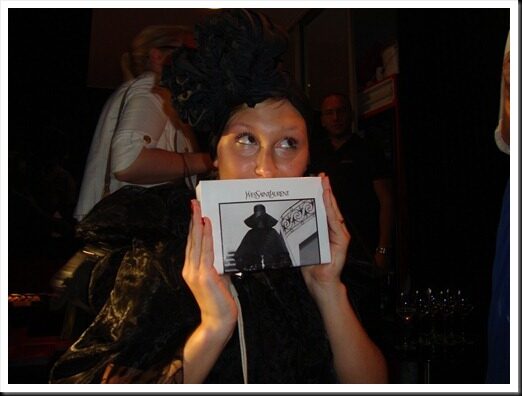 All around Eve On Wednesday I attended Flash blogger meet up, the first fashion bloggers meet up in Slovenia. It was really great to meet the girls and boy or two I know through blogs in live. I didn't take a lot of pictures and most of them aren't really good, so I'll post just four pictures here. For more pics click on Running in my heels, Oblačilnica and Fensišmensi. We also got a gift bags with Flash shopping guide, perfum testers and Dior Rouge lipstick (!). We could also take Flash magazines for free. Of course I took one, but stupid me, I forgot the gift bag somewhere in Ljubljana. When I figured out that I miss something, no one in the company I was with, didn't wanna go back with me. At least I didn't left the lipstick in the gift bag, because I gave it in my bag, yeah. So, I just hope that some girl found the bag with magazine, shopping guide and perfum testers and that she was happy about it.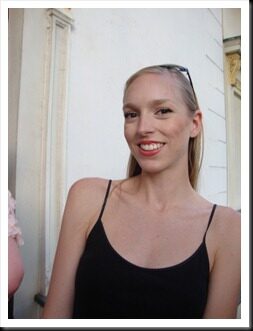 Carolina Krews and Mancinas styling spot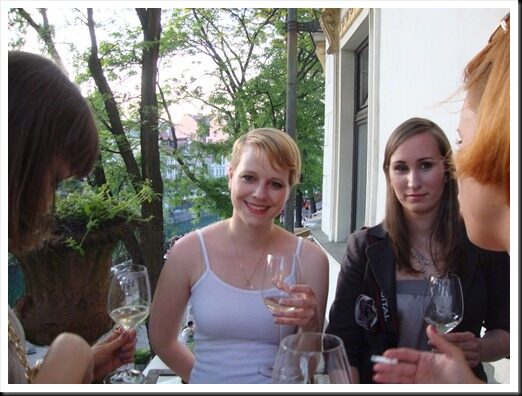 XOXO Parisky and Shoes. Clothes. Make up YES that's me!
With Love,