Že več kot en teden je minil od dnevov mode na Vrbskem jezeru, jaz pa še vedno vsak dan razmišljam o čudovitih ljudeh, ki sem jih tam spoznala. Vsi so bili tako super, prijazni, zabavni… Mislila sem, da se bodo naši oblikovalci visoko nosili, oh, kakšna napaka mojega zaplankanega uma! Vsi so tako sproščeni in prizemljeni, prav nič manjvredno se človek ne počuti v njihovi družbi. Na žalost nimam fotografij od vseh, saj sem bila prepričana, da bo SQUAT ekipa (Zoran Garevski, Nataša Peršuh in mladi Squatovci) ostala čez vikend in da bo še priložnost za druženje in fotografiranje, a so na petkovo jutro že odšli, saj so imeli zastonj le eno noč v hotelu 😐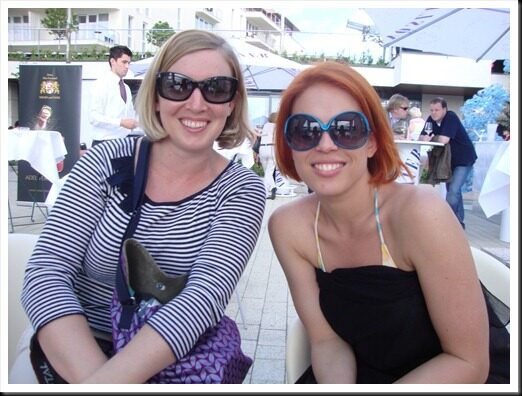 Na levi Ana Hribar, fensišmensi blogerka, oblikovalka torbic in odlična fotografinja. Super punca! Na dogodek se je odlično pripravila, zato je bila pravi naslov za naša vprašanja 😀 Na desni je Manja Plešnar, pevka, modna novinarka, oblikovalka nakita, modna urednica,… Opis v treh besedah? Glasna, zabavna, samozavestna.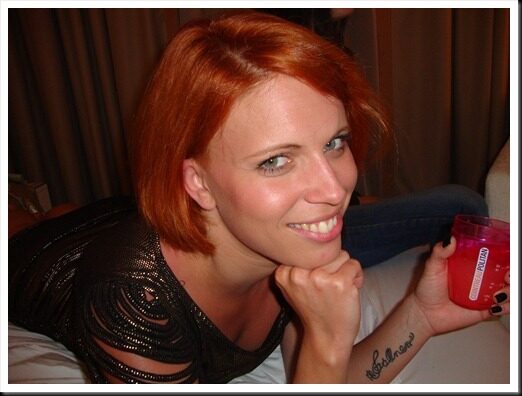 Manja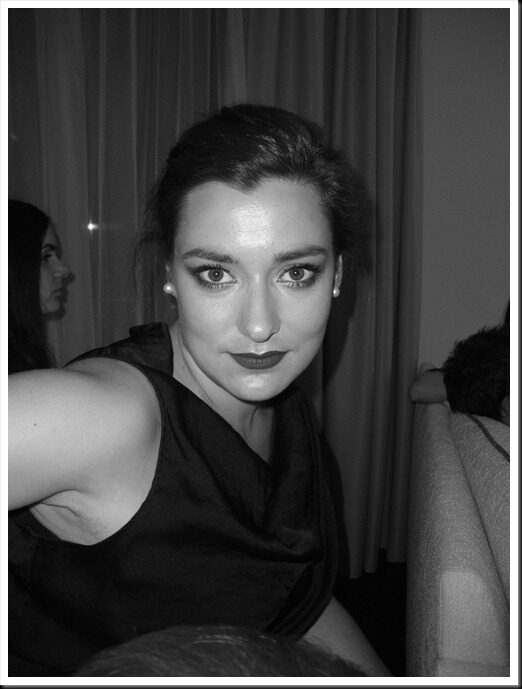 Ana Lazovski. Profesionalna maskerka in oblikovala prečudovitih naglavnih skulptur. Meni se zdi Ana tako neverjetno lepa. Ima tisto lepoto ob kateri pomisliš 'Vau, to je prava ženska!' Celo kombinacija rdeče in črne zgleda odlično na njej! O svojem delu govori s takšno strastjo, da jo je čisti užitek poslušat.
Matevž Faganel. Oblikovalec. Njegove kreacije so več kot čudovite. Kot oseba se mi zdi zelo prijazen, s takšnim funky vibe-om (: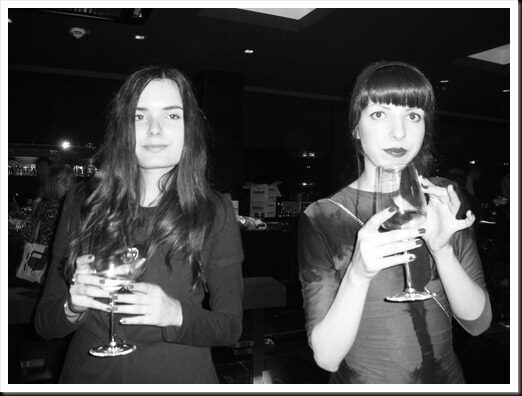 Na levi model Sandra Videc. Ful prijazna punca. Na tem mestu še se ji enkrat zahvaljujem za potrpežljivo poslušanje mojega monologa 😀 Na desni Janja Videc, nadarjena modna oblikovalka. Kar poglejte si njeno ekstravagantno kolekcijo! Na Katjinem blogu lahko vidite fotko njenega celotnega outfita. Ta čudovita obleka je njeno delo!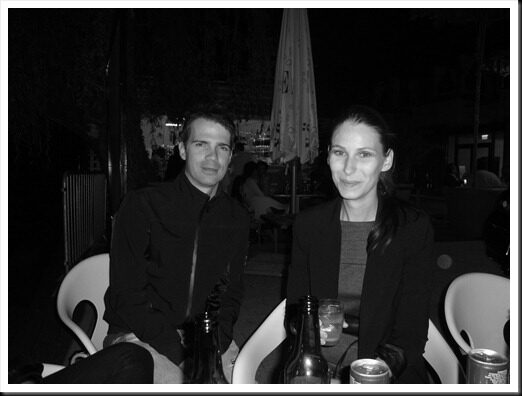 Katja Kozlevčar in njen fant Gašper. Katjine outfite sem že objavila tukaj. Oba sta super osebi in prijetna družba.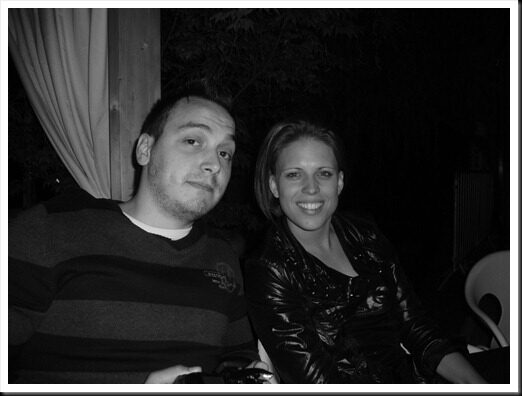 Obstajajo ljudje, ki imajo radi svojo službo? Ja. Snemalec za Bleščico Oli in Manja. Ne, nista par (: * * * I'm sorry because I don't feel like translating the post. It already took me more time than I planned. I'm sure you understand. (: But you can check links in the post, if you want, you won't regret it.
With Love,