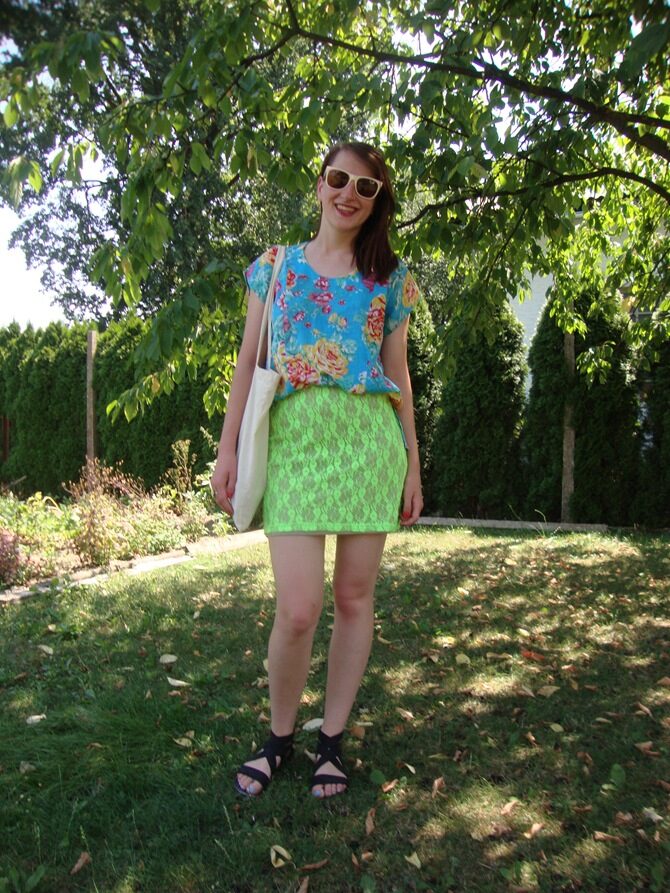 Ena kratka objava danes, ker sem delovna kot čebela. Jutri grem na slovensko obalo za par dni, jeeej! Svoje izdelke bom jutri od 16.00 – 21.00 prodajala v Izoli na Ljubljanski ulici, tako da če ste na obali, me pridite prosim pozdravit!
Ta teden pa sem bila dva dni v gorah, tako da pričakujte objavo tudi o tem naslednji teden 😉
Življenje je lepo!
Pa ne pozabite se do polnoči pofočkat v nagradni igri na pepermintu! Ena izmed 3 Ptice totic je lahko vaša!
___
Just a quick outfit post today, because I am a busy bee! Tomorrow I am going to the slovenian seaside for few days, yaaay! I will sell my eco friendly goodies tomorrow in town of Isola (Ljubljanska st.), so if you happen to be on Slovenian coast, please come say hi!
I was in the mountains this week, so expect a post about it next week 😉
Life is good!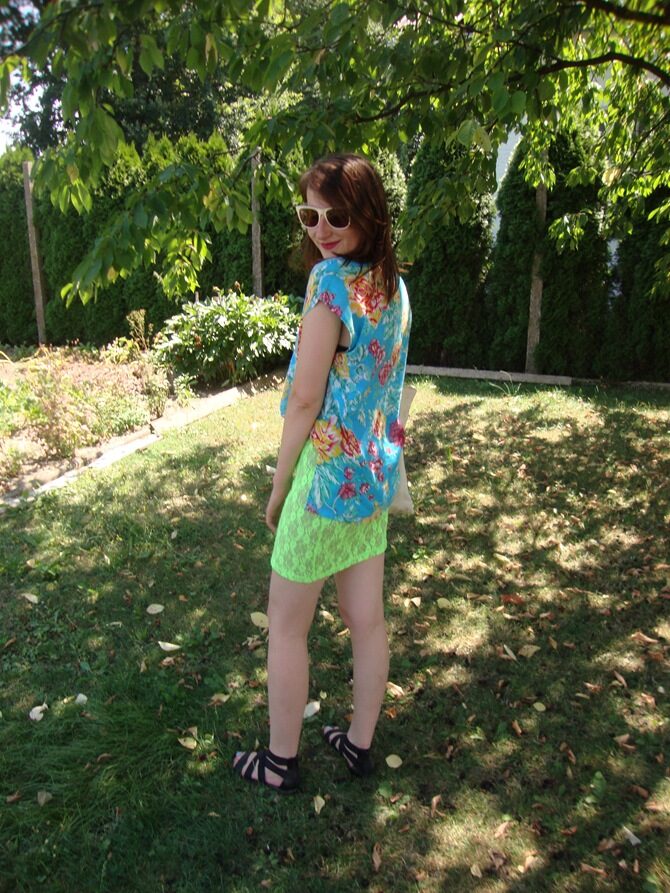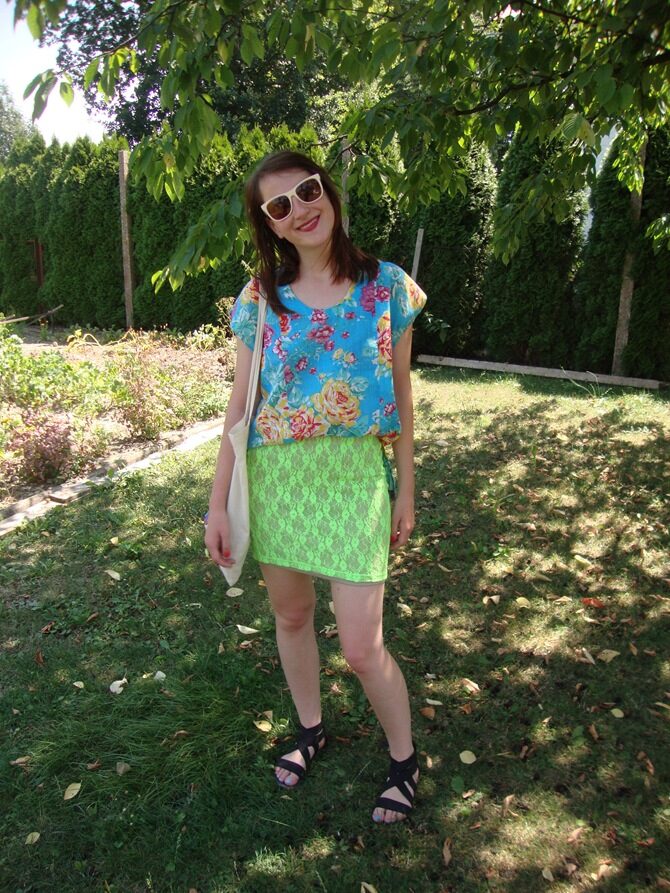 (Vintage cvetlična majica; 3 Ptice totica; New Yorker neon krilo; O3 očala; Revlon šminka; sandali iz izmenjave oblačil)
(Vintage floral blouse; 3 Ptice tote; New Yorker neon skirt; O3 sunglasses; Revlon lipstick; sandals from clothing swap)
With Love,