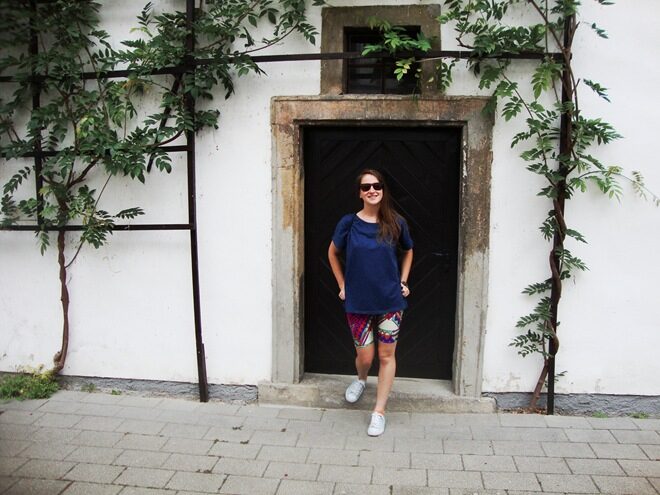 Tonight I wear big woolen socks in front of the computer, drink tea and wonder about the autumn. I'm making plans, thinking about buying yet another planner (it looks almost perfect!). Feeling like watching TV series again… The sky is getting more and more beautiful, sunsets lately are pure joy….
I've seen more of Slovenia this year than usual. Well, it's a tiny country, but there's much to see. Unless you are of those people who always complain… Then you probably don't see much beauty, no matter where you go.
So, my man and I went to Slovenska Bistrica last Saturday.
I was there quite a few times but wasn't at the castle yet. So I forced my poor hungry man there and then to park (OMG those trees, they are magical!) and made him take tons of pictures of me, wearing my classic summer outfit in no more so summerish weather.
Can you believe that I wear these dope vintage shorts for years now, but only this year they got the attention they deserved? Finally happy, them pants. That was probably the last day this year that I wore them.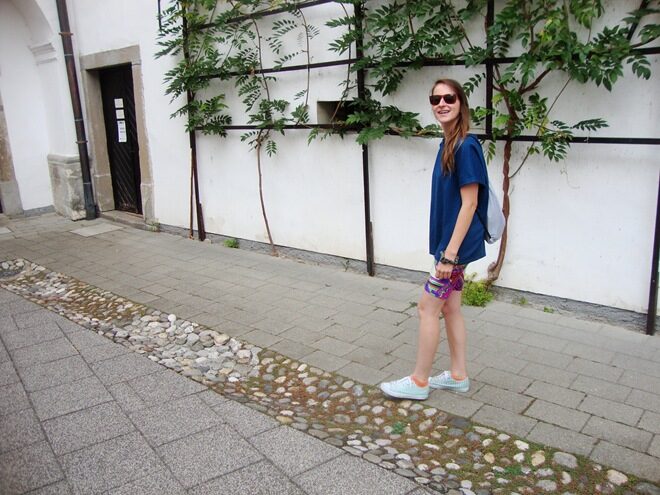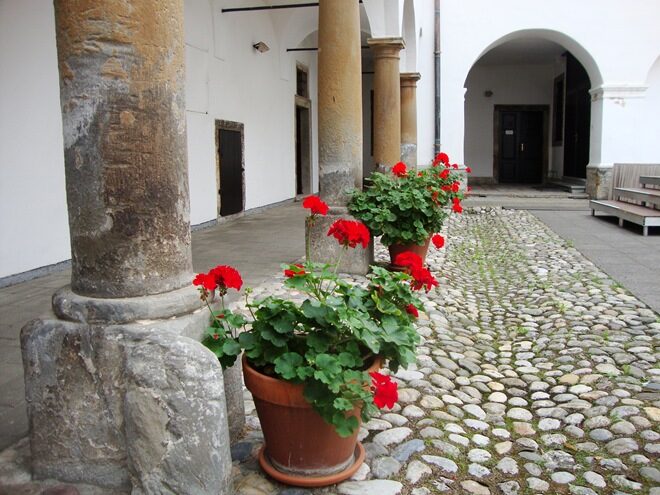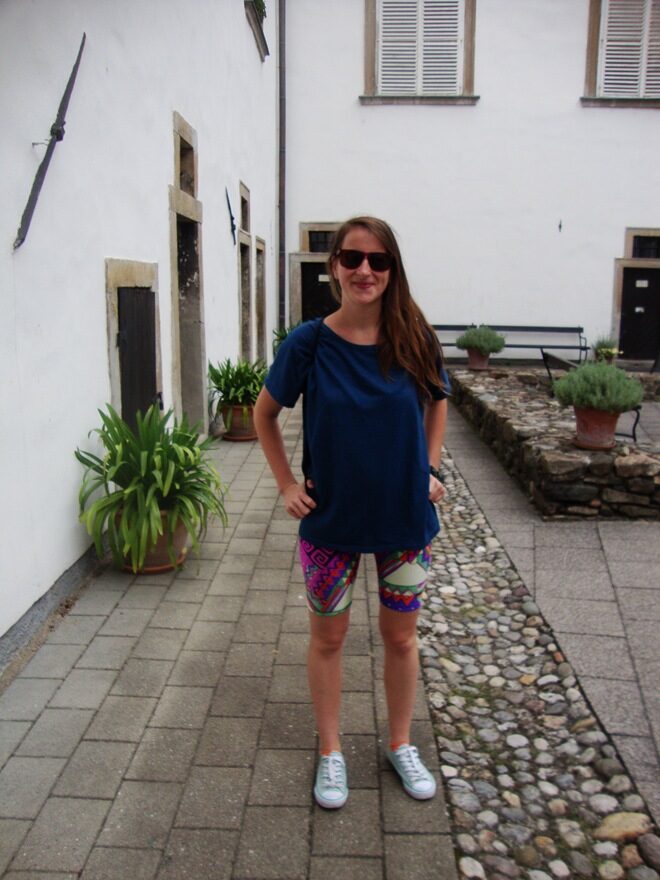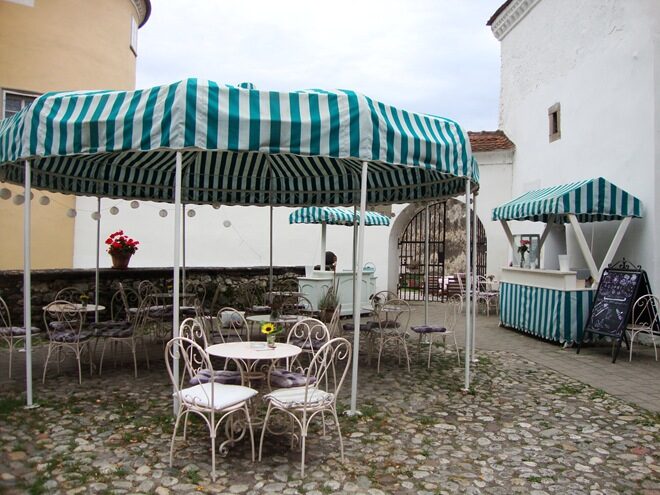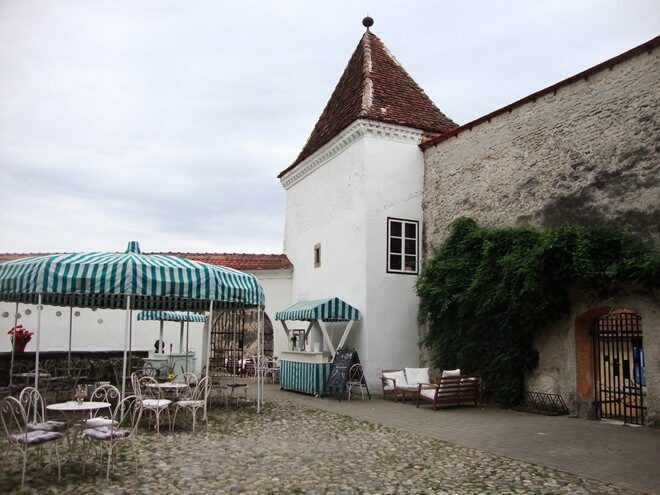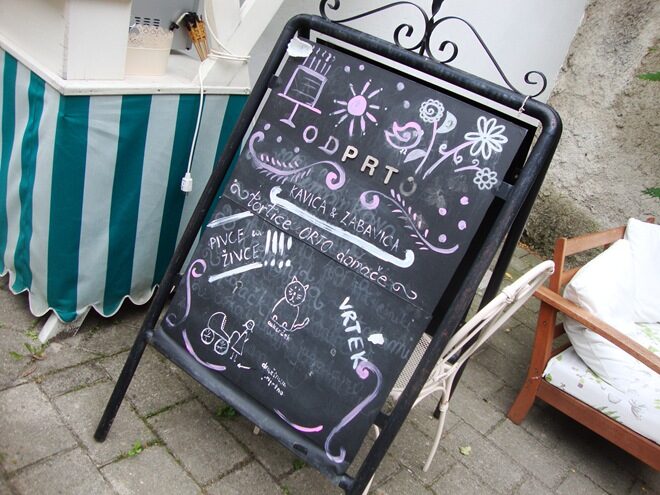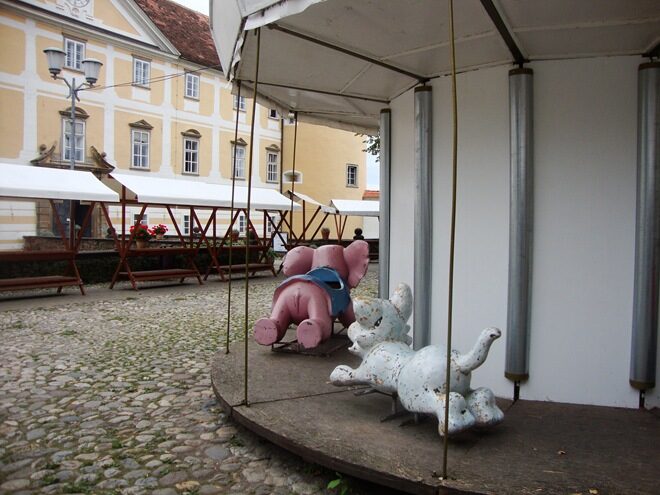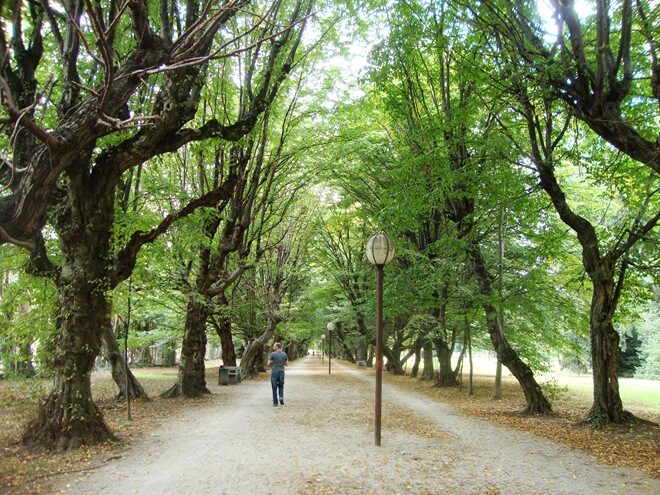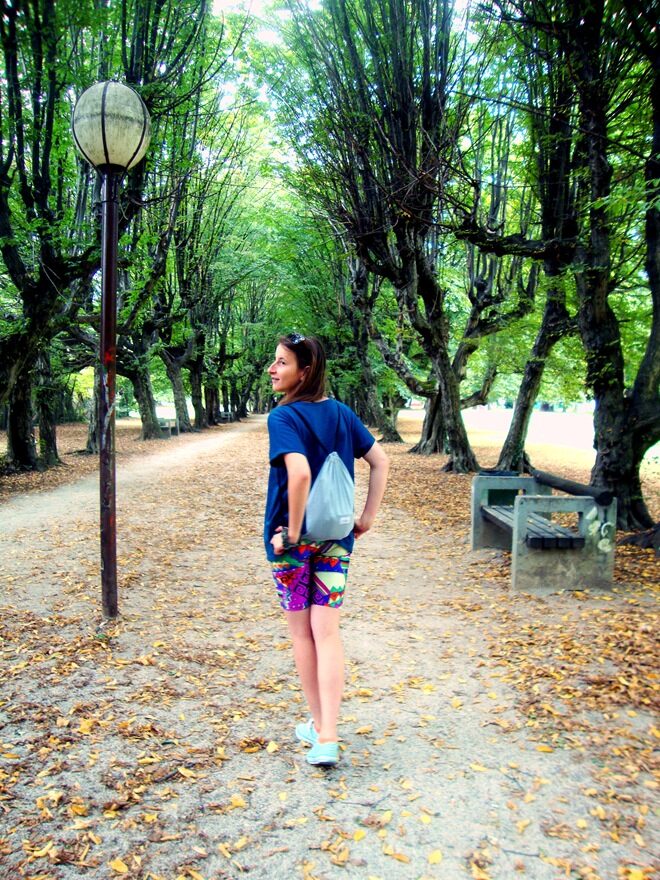 (3 Ptice drawstring backpack; vintage shorts and top; random shoes)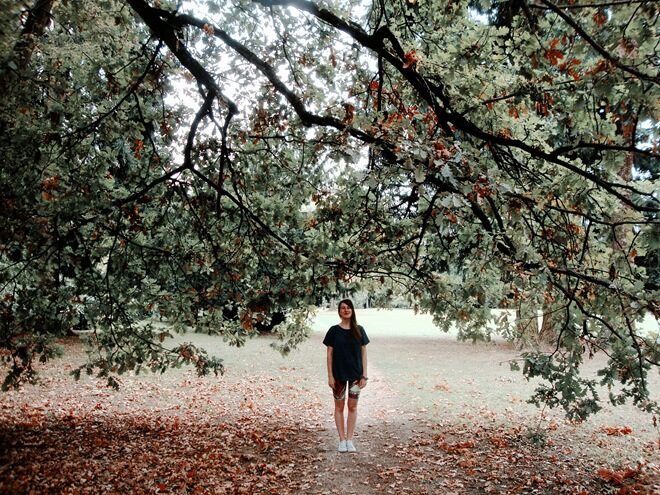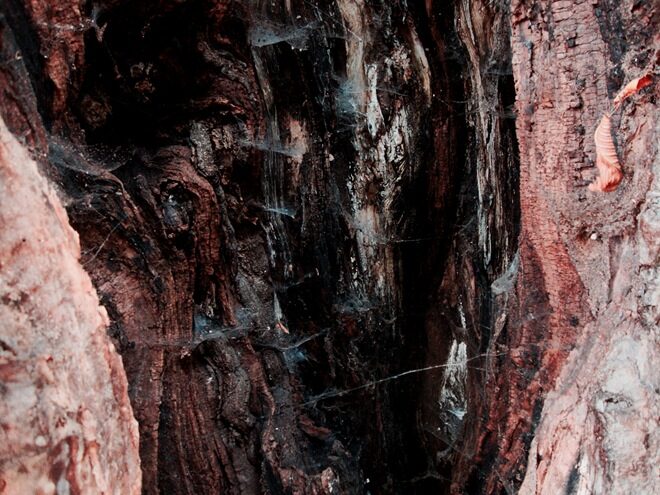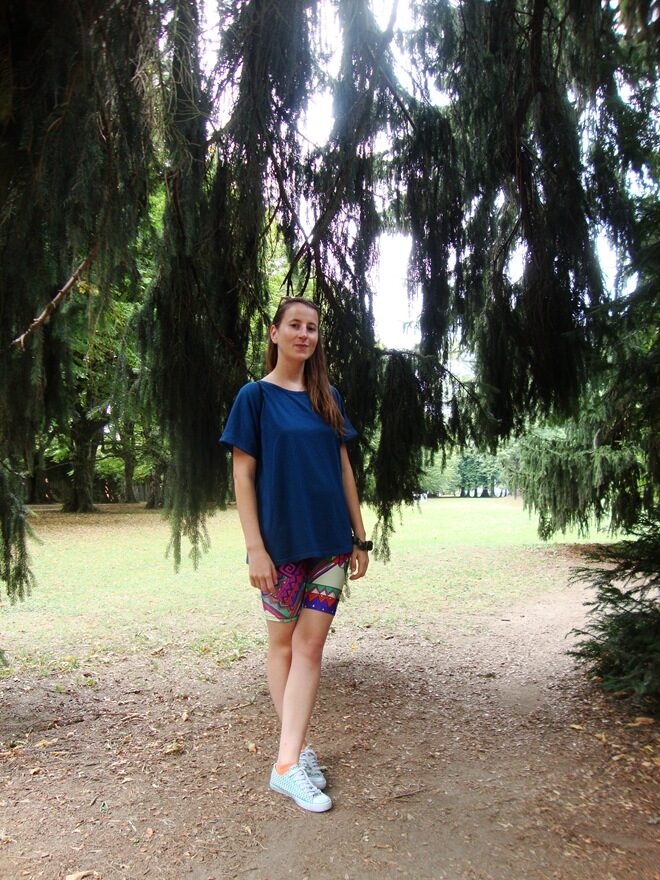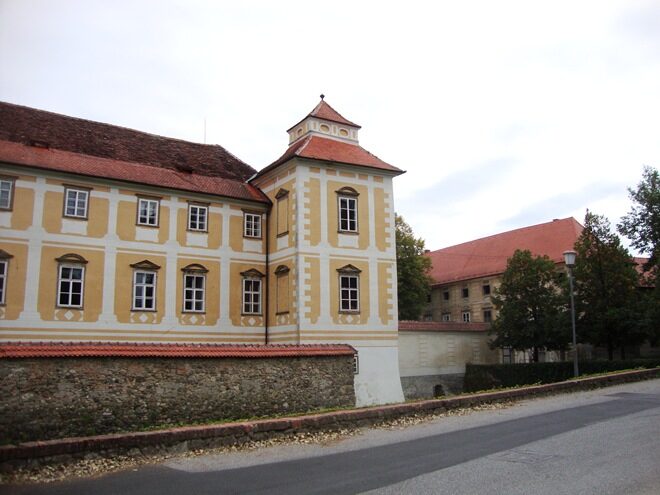 With Love,