Hellow my lovely people! (: How are you? I hope you are creating, I hope beautiful things in your heads are being transformed into palpable articles. If not, start work something! This is definitely  for me too 😀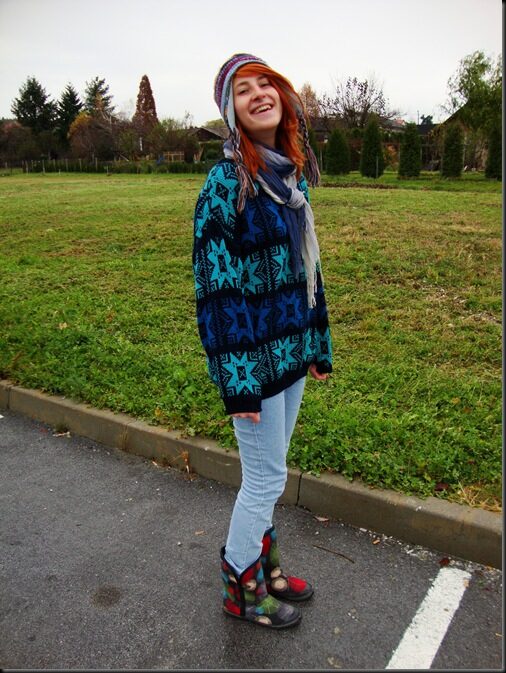 Look at this pullover! Isn't it wonderful? I put it on at home on Monday and I found out that is too nice to wear it at home only. So I wore it to school the next day.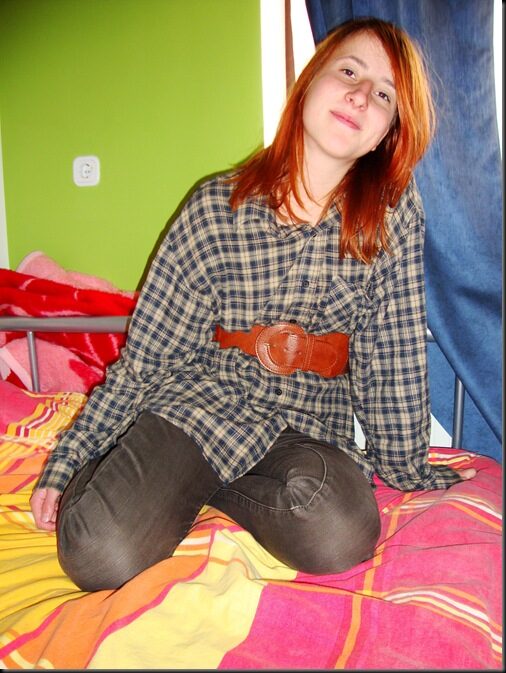 (Vintage shirt; Tally Weijl; Passiontex jeans)
I think this shirt was my father's once but I'm not sure. It's so good that you can wear too large shirt with belt and it looks so lovely chic.
(H&M hat; secondhand coat and pepita tights; no name scarf; in bow tied belt from some coat; Ali Star shoes)
I don't know how this blouse came into our house, the skirt was mother's once, I got coat from Jure's  sister and neightbour gave me this pepita tights. That's so good, isn't it?
I was at one birthday at Friday and there was this girl called Petra and she showed me this thing that she found out she can do:
What this thing with lips reminds you of? 😀
With Love,