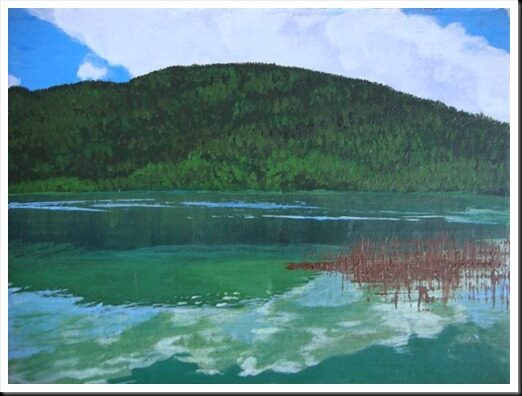 Tole sliko z akrili na karton sem naredila par mescev nazaj. Še kar nekaj časa sem vsakič, ko sem šla mimo nje pomislila 'Vau, to sem jaz naslikala!' :D  Če jo kdo morda želi, naj mi pošlje e-mail (: I painted this with acrylics on paperboard few months ago. For quite some time after I finished it I always when I saw it thought 'Wow, I painted this!' 😀 If you may want it, send me an e-mail (: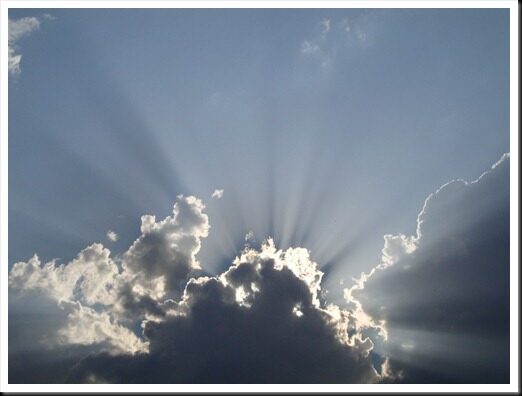 Slika pred dežjem v soboto… | | Picture before rain has started to fall on Saturday…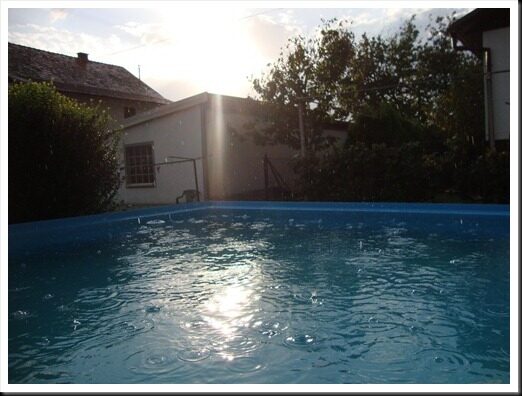 …In ko je začelo padati. Nekaj najlepšega je, ko sije sonce in pada dež. Fotografirano pri prijateljici doma. …And when it started to rain. It's so beautiful when the sun shines and the rain falls. Pictures taken at my friend's home.
With Love,