Waa, mislim, da je tale outfit čakal več kot en mesec, da se pojavi na širnem spletu. A je dočakal 😀
Toliko stvari imam za delat, ampak tristo kosmatih, življenje je res dobro zadnje čase. Ideje, ljudje, moja psa, jesen, veter, čaj, biskvit v šalci… zelo všeč!
* * *
Waa, I guess that outfit was waiting more than a month for its appearance in the world wide web. But it's here now 😀
I have so many things to do, but hell yeah, life is really good lately. Ideas, people, my dogs, autumn, wind, tea, brownie in a cup… love it!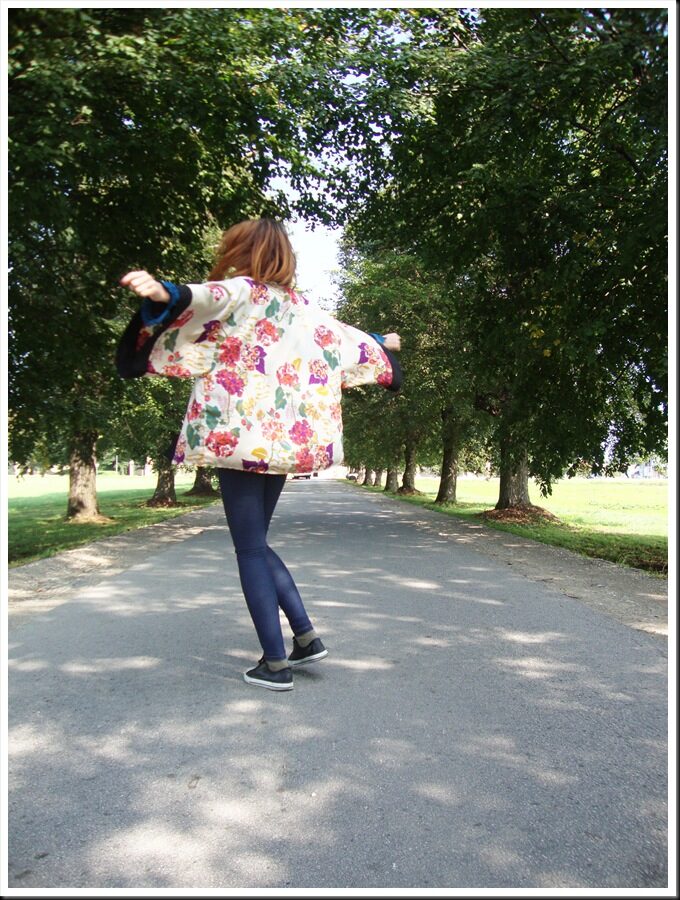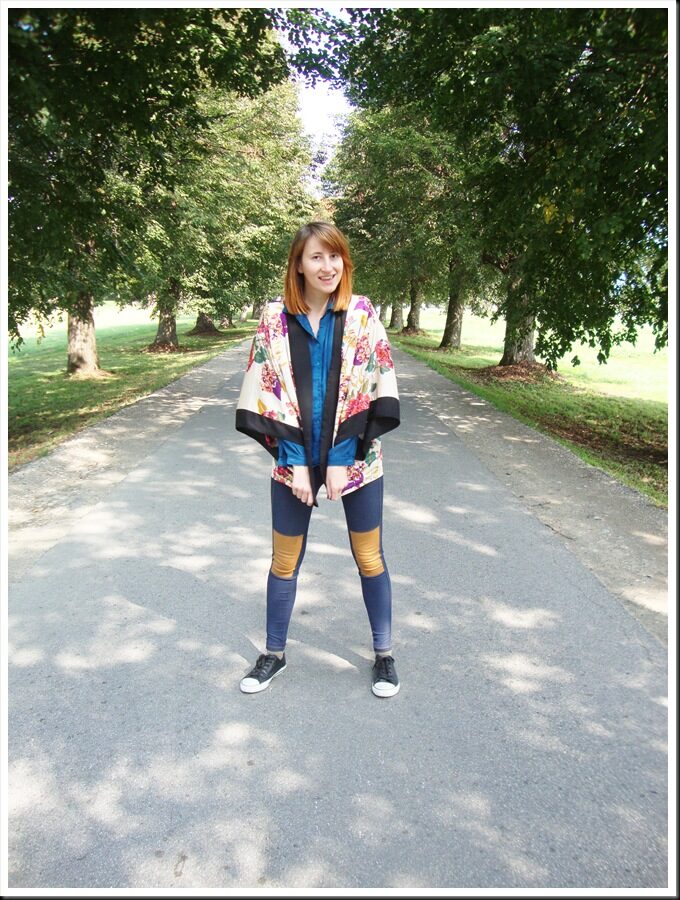 (Vintage srajca, H&M kimono jopa in pajkice; Deichmann allstarke) (Vintage shirt; H&M kimono jacket and leggings; Deichmann chucks)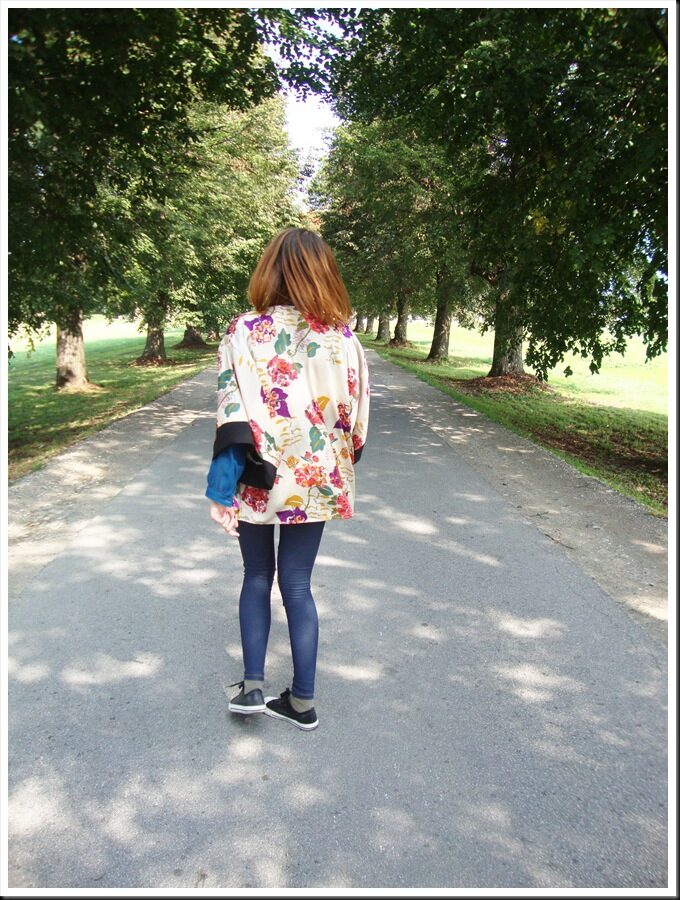 Takšen narastek imam zato, ker si puščam naravne lase, saj hočem vedet, kako zgledam z njimi. Kakšnih 9 let si jih že barvam, tako da me res zanima. Do takrat se bom pretvarjala, da rulam z ombre stilom 😀
I wanna grow out my natural hair, to see how do I look with them. I dye my hair for about 9 years now, so I really wanna know. Till then I pretend I rock ombre hair ;D
With Love,