Pozdravljeni! Novo leto je vse bližje, jaz pa imam še en velik kup neobjavljenih fotk iz tega leta!
Na spodnjih fotkah lahko vidite priprave na frizerski šov, ki se je odvijal 24. novembra v ptujskem gledališču. K sodelovanju me je povabila Mojca, punca od frizerja Matjaža Arnuša. In tako sem naredila stajlinge iz vintage in rabljenih oblačil.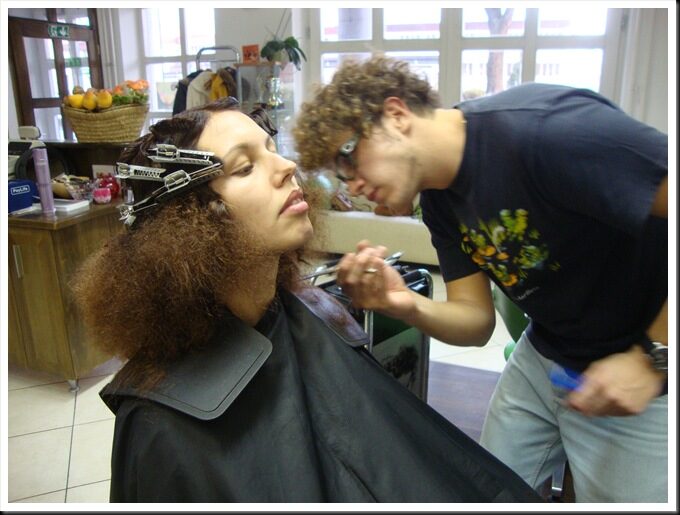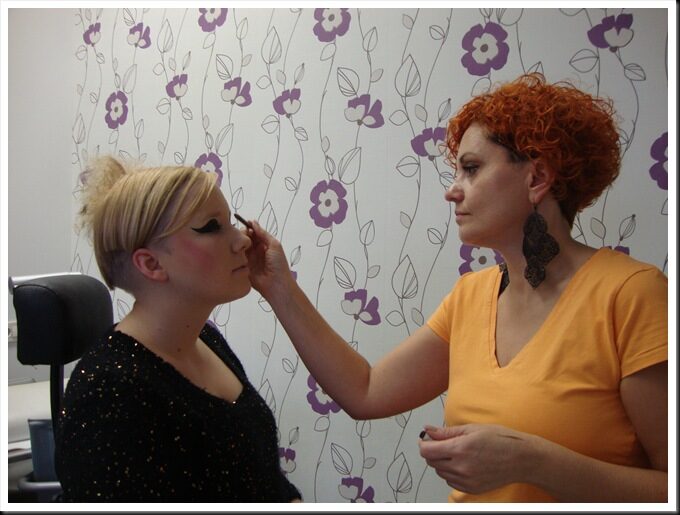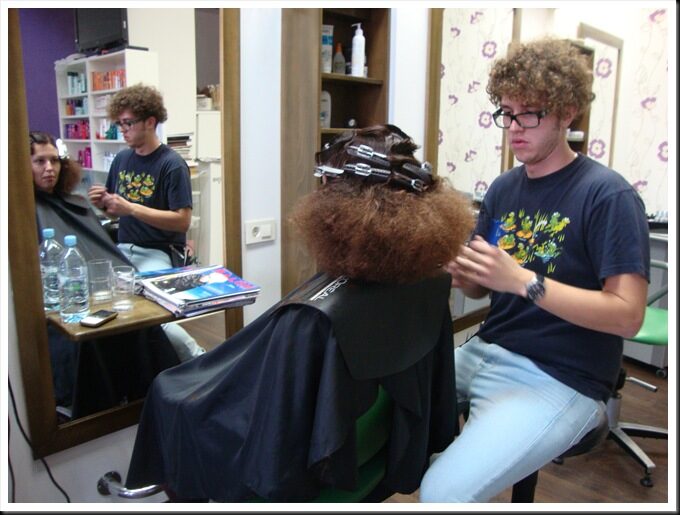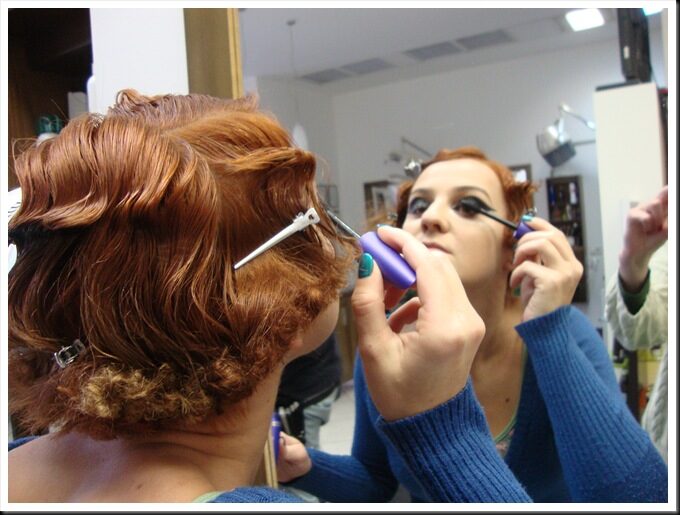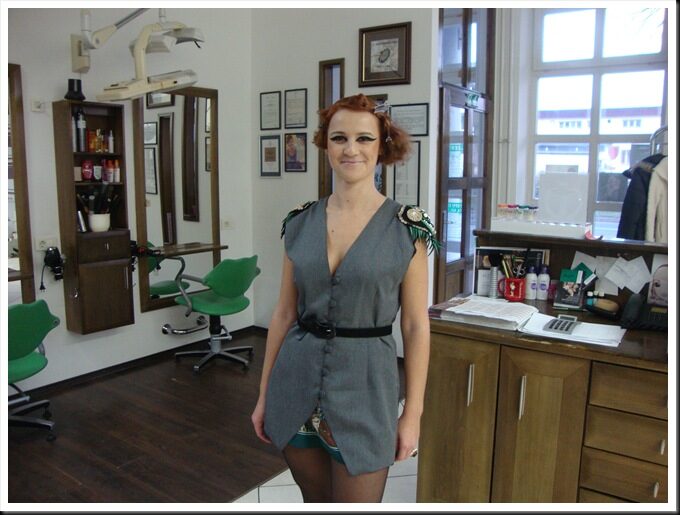 Mojca je imela oblečen brezrokavnik, ki sem ga našla doma v eni izmed omar. Na ramena sem prišila našitke, narejene iz navadnega črnega modrčka, na katerega sem našila bleščice iz majice, ki mi jih je dala prijateljica in koščke rabljenega nakita, ki sem ga dobila od bralke in od sošolke na delavnici za samozaposlitev. Krilce, ki ga ima spodaj pa sem sešila iz babičine rute.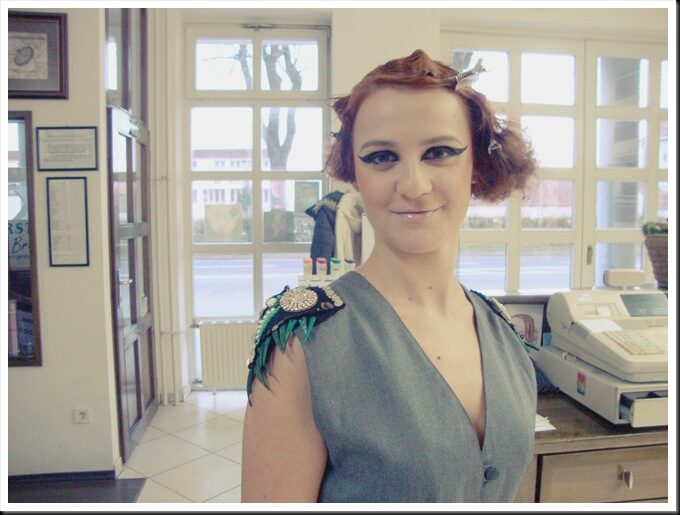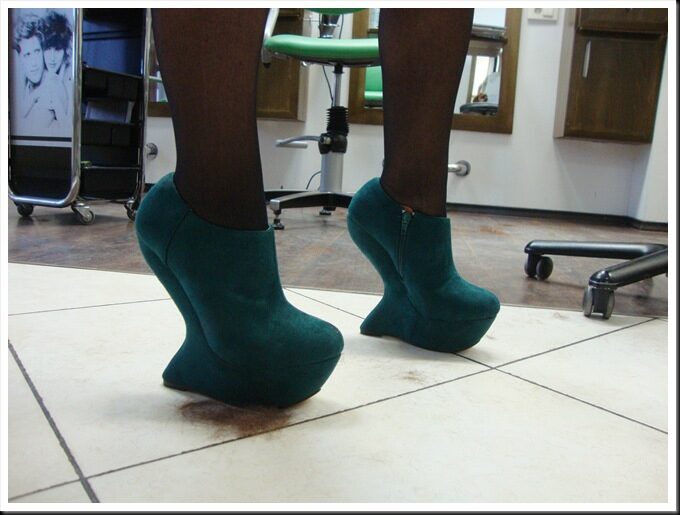 Vsi čevlji so bili sposojeni iz trgovine Purple (Q-center na Ptuju)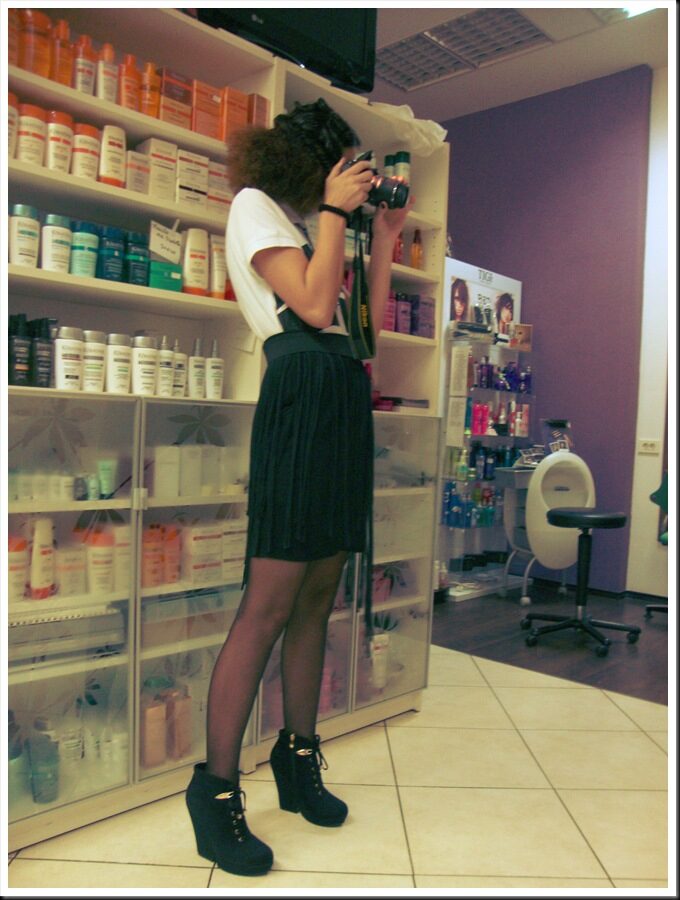 Za Petro sem ročno poslikala rabljeno belo majico. Pod njen ovratnik sem dala ovratniček iz perlic, ki mi ga je poslala čudovita bralka Kaja. Spodaj je imela oblečeno moje črno krilo in preko njega pas, na katerega sem prišila resice, ki sem jih naredila iz črnih majic.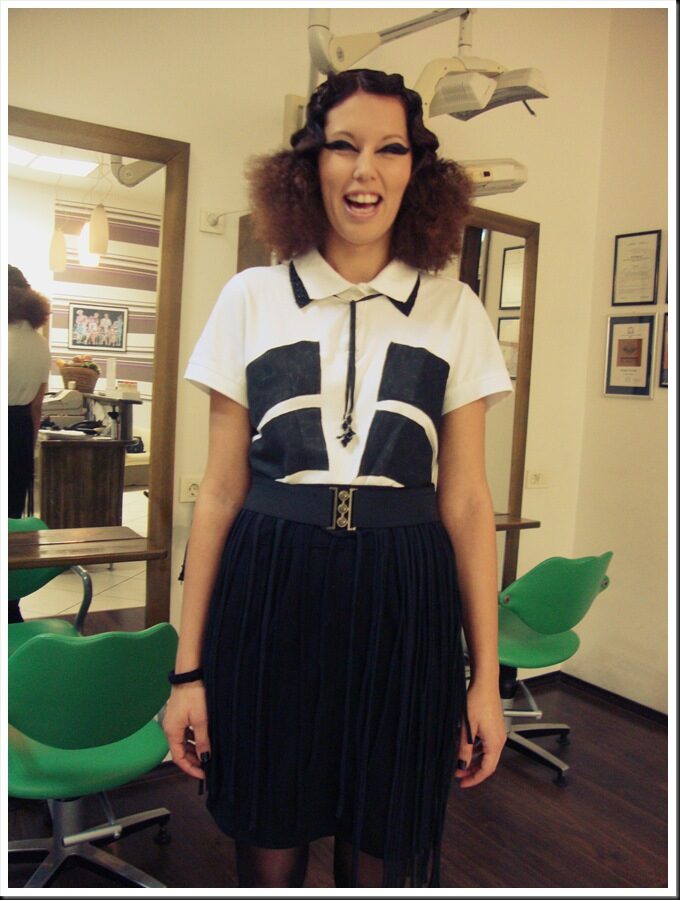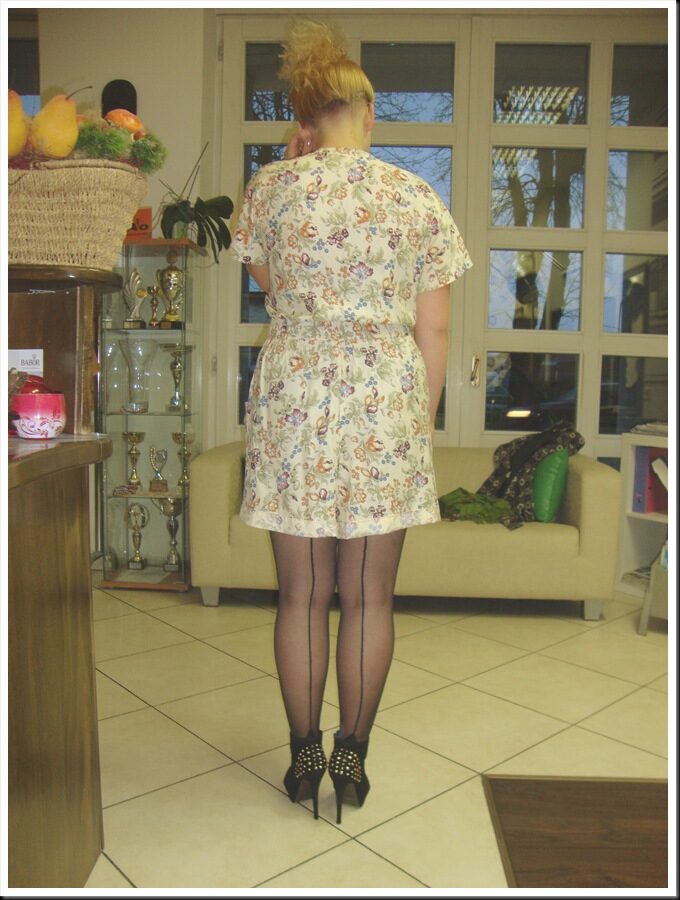 Z oblačilom za Špelo sem imela najmanj dela, saj sem samo zarobila hlačnice od tega vintage kombinezona, ki sem ga našla pri babici.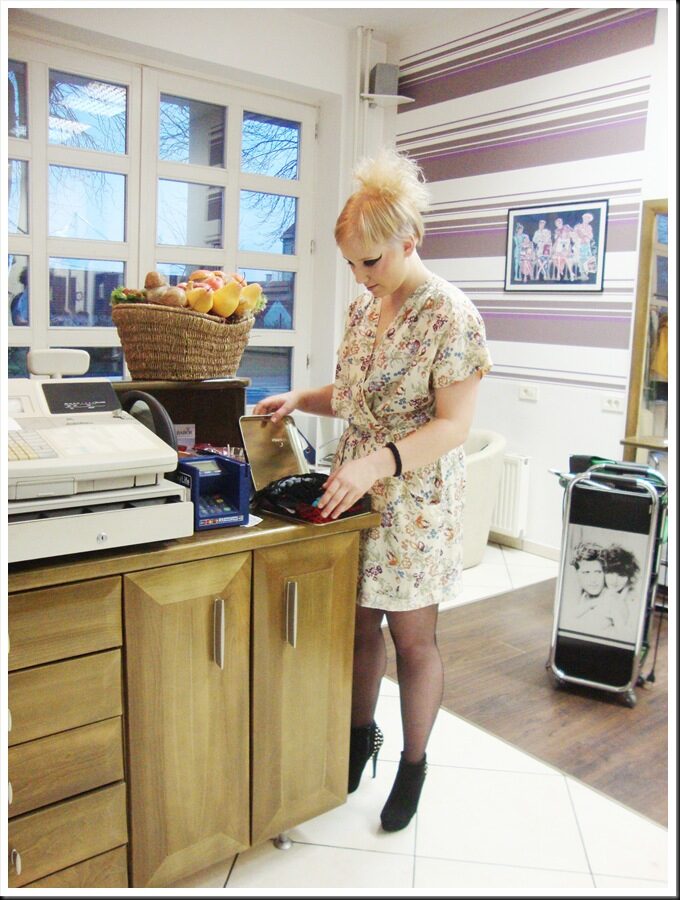 Zelo sem hvaležna Mojci, da me je povabila k sodelovanju, saj mi je to bila res super izkušnja pa še en kup fajnih ljudi sem spoznala. Vsi skupaj smo bili več kot odlična ekipa, vse je gladko potekalo, vzdušje je bilo sproščeno, punce in Matjaž so se odlično odrezali na odru, pa tudi after party je bil odličen 😀
* * *
On these pics you can see clothes that I recycled and made stylings out of them for hairdressing show that took it's place in our town last Saturday in November. It was a great experience and I met bunch of great people!
With Love,