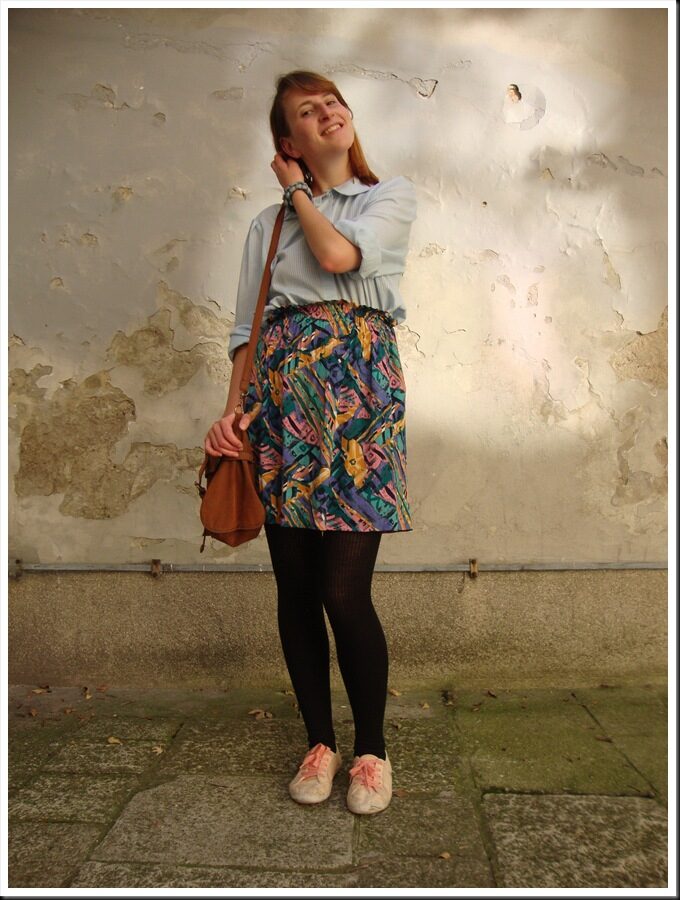 Ekola, še en outfit iz pred kakšnega tedna in pol, ko je še bilo toplo (: Heh, ko sem si tole oblekla, sem se zadovoljno gledala v ogledalo, ker se mi je zdelo, da sem super luškano napravljena. Pa grem do babice in je bila tam moja botrca. In me premeri od nog do glave ter reče: "Anita, vem da imaš ti svoj stil pa vse, ampak zdaj pa te moram pošimfat; to kak si pa zdaj oblečena pa ti čisto nič ne paše!" Sedela je na stolu, a me je gledala zviška, haha.
Hecno, a ne, kako si ljudje jemljemo pravico, da kritiziramo druge, čeprav s tem samo sejemo strup naokrog in nihče nima koristi od tega.
Sama težim k temu, da se držim pravila, če ti je nekaj všeč, povej, če ti ni, drži jezik za zobmi. No, seveda to ne velja pri tistih stvareh, ki te osebno zadevajo, npr., da ti ni všeč kako ravnajo kje s tabo, ali da maš zaradi malomarnega obnašanja drugih potem sam več dela, takrat je bolje, da poveš. Toda s svojim načinom oblačenja nam ponavadi nihče ne škodi.
Nekateri ljudje včasih rečejo "Ja, jaz sem pač direkten/direktna, jaz povem, kaj si mislim!" No, dobro, bodi, ampak vseeno lahko stvari poveš na bolj ljubeč način. In z zavedanjem, da neka stvar ni npr. grda sama po sebi, ampak je grda tebi. Lepota je v očeh opazovalca, prav tako pa tudi grdota.
Kaj pa vi? Spregovorite, kadar vam kaj ni všeč? Na kakšen način izrazite svoje mnenje?
* * *
An outfit from about two weeks ago, when it was still warm. Heh, when I dressed myself up that day I watched myself in the mirror and I thought I look super cute. And then I went to my grandma and there was my aunt. She looked at me from toes to head and said: "Anita, I know you have your own style and all, but now I have to criticize you; the way you're dressed today doesn't suit you at all!" She was sitting on the chair, but looking at me from the heights, haha.
Funny, aint, how we people take the right to criticize, even though we just sow poison around and do no good with it.
I follow the rule "If you like it, tell it, if you don't, keep your mouth shut" as much as I can. Okay, that doesn't apply when someone acts bad towards you or makes you unnecessary work, then it's best to speak. But usually no one hurts us with the way they're dressed up.
Some people say: "I speak directly, I tell what I think!" Okay, do so, but you can do it in more loving way. And with awareness, that there's no thing ugly on its own, it's just ugly to you. Beauty is in the eye of beholder and so is ugliness.
What about you? Do you speak your mind, when you don't like something? How do you express your opinion?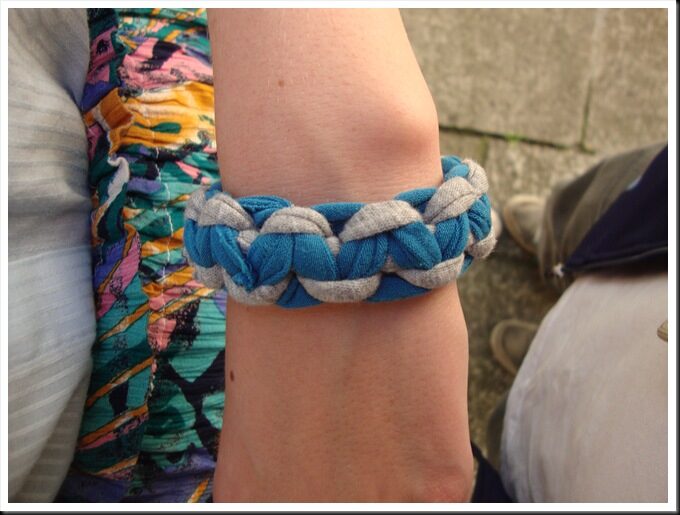 Zapestnica
3 Ptice
| | DIY bracelet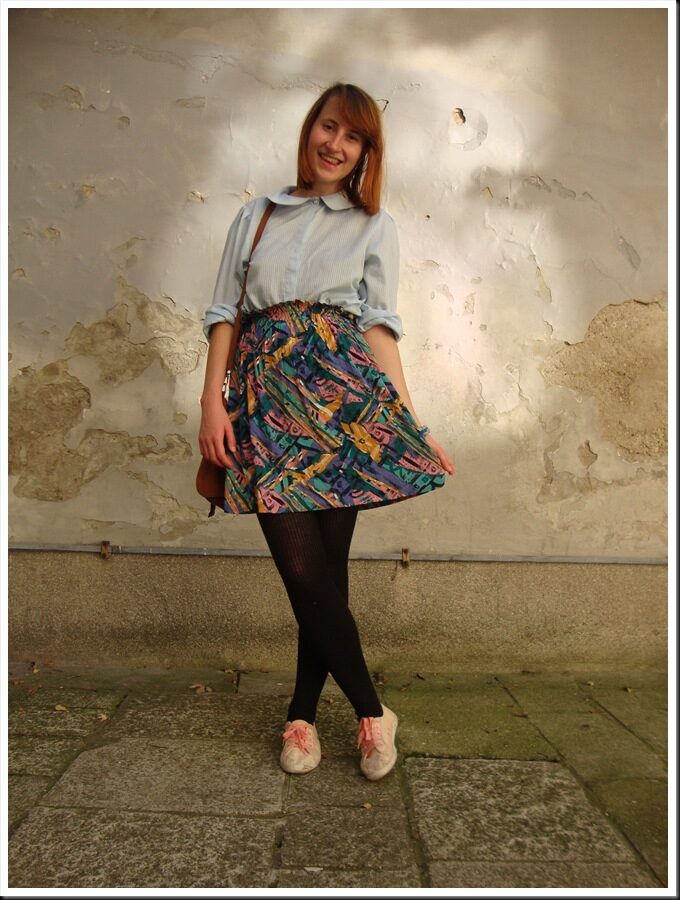 (Vintage srajca in krilo; H&M hlačne nogavice in čevlji; New Yorker torbica) (Vintage shirt and skirt; H&M tights and shoes; New Yorker bag)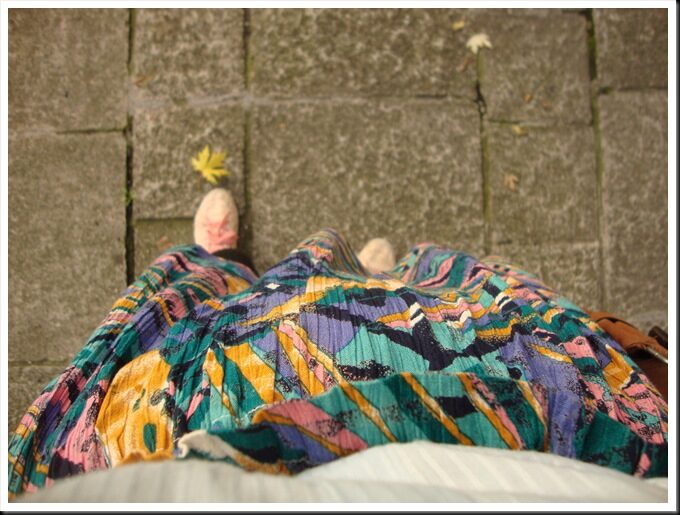 In še en citat za konec: "Ne ozirajte se na to, kar pravijo kritiki; nobenemu še niso postavili kipa." -Jean Sibelius
And a quote for the end: "Never pay any attention to what critics say…Remember, a statue has never been set up in honour of a critic!" –Jean Sibelius
With Love,