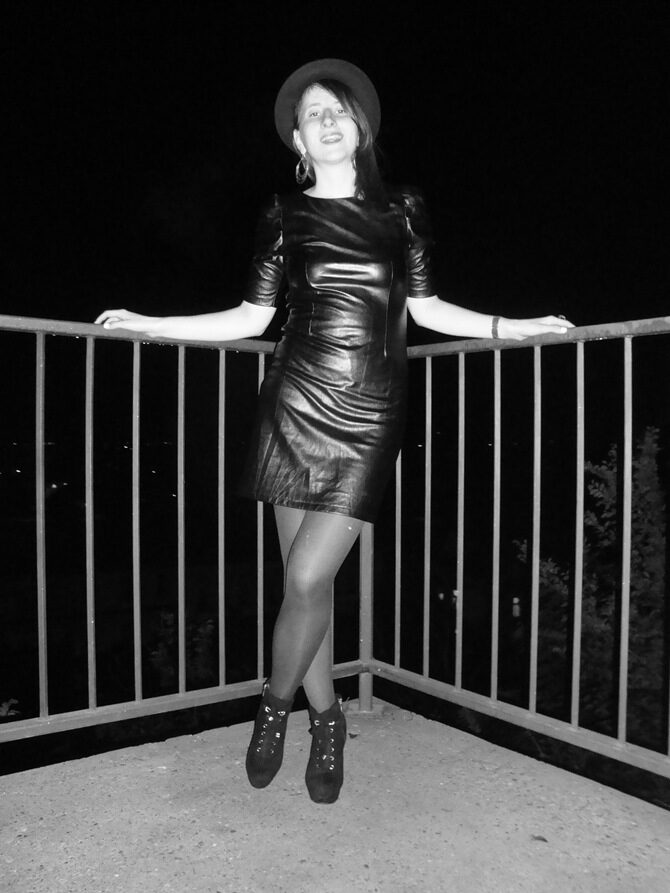 Tole oblekco iz umetnega usnja sem našla na izmenjavi oblačil pred par tedni na Ptuju in jo oblekla še isti dan, ko je padla tema. Odlična najdba, a ne da? Zabavno je to, da v njej izgledam totalno seksi, čeprav so moje roke, vrat in obraz vse kar kažem od gole kože v tem outfitu!
Čudovit teden vam želim!
* * *
I got this fake leather dress at the clothing swap few weeks ago and wore it the same day when the dark has fall. Amazing find, don't you think? The fun thing about it is that it makes me look totally sexy even though the only skin that I'm showing off in this outfit is my neck, face and arms!
Have a wonderful week!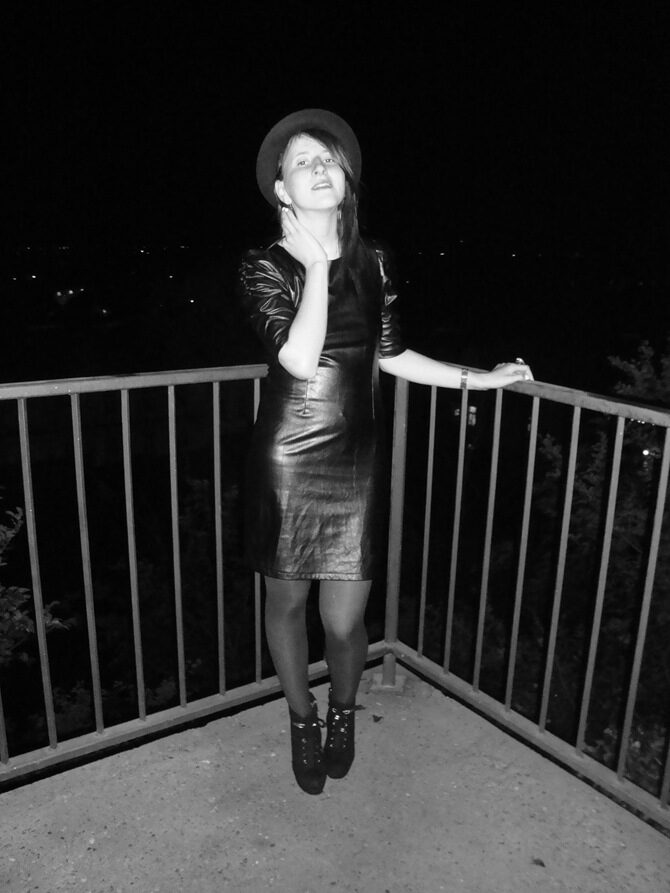 (Oblekca in uhani iz izmenjave oblačil; čevlji Purple (darilo); klobuk in pegice H&M; prstan 3 Ptice) (Dress and earrings from clothing swap; Purple shoes (gift); H&M hat and tights; 3 Ptice ring)
With Love,