You probably notice on some blogs that operates on Blogger platform, that there is some sick word verification in comment form. And it gets more and more sick. You write a comment and click on publish and then that shit pops up.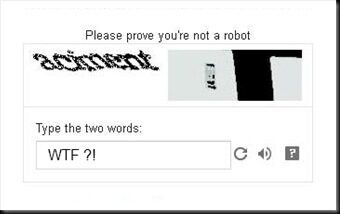 I am not a fuckin robot! But a human can't read this either! Okay, I can see there is a 'word' aciment, but I have no freakin idea which number that is!
So I'll let you know how you turn of word verification, if you haven't yet, for sake of every beautiful soul who decides to make you happy with a comment on your blog.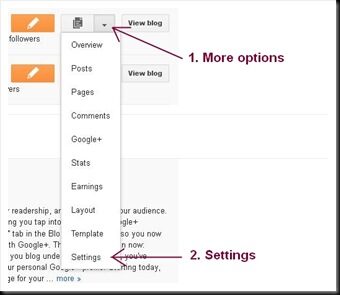 1. Go to your Blogger Dashboard and click on 'More options' (see the picture on the left)
2. Then click on 'Settings'
3. Click on 'Posts and comments'
4. Do you see where is written 'Show word verification' ? Set it to 'No'. And save settings in upper right corner
And that's it! You've made someone's life easier 😀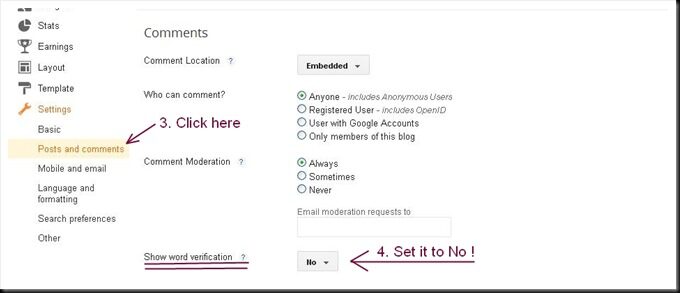 Do I have to worry about spam comments now?
No, you don't have to worry about spam comments as Blogger has integrated spam filter. I never get spam comments. Okay, I do get 'follow me and I'll follow you comments', but they are written from real people, who can prove they are not robots. And the amount of those comments is the same on blogs who have word verification in a comment form as on those which don't.
Kako izklopiti preverjanje z besedo v Bloggerju?
Verjetno ste opazili, da je na nekaterih blogih na Bloggerjevi platformi od vas zahtevano, da kadar komentirate, dokažete, da niste robot tako, da prepišete besedo in številko, ki jo vidite na sličici. Zagotovo robot ne more prebrati tega, ampak vi tudi ne. No, vsaj zelo pogosto ne.
Zato sem vam pripravila navodila, kako izklopiti preverjanje z besedo, če še slučajno niste, da se vaši bralci, ki so tako prijazni, da si vzamejo čas za komentiranje na vašem blogu in vam polepšajo dan, ne bodo rabili zajebavat z neberljivimi črkami.
1. Greš na Bloggerjevo delovno tablo in stisneš 'Več možnosti'.
2. Nato klikneš 'Nastavitve'
3. Nato na levi strani stisneš na 'Objave in komentarji'
4. Potem ob napisu 'Show word verification' (ne vem, zakaj je to napisano v angleščini) nastaviš 'Ne'. In shraniš nastavitve v zgornjem desnem kotu.
In to je to! Nekomu ste malo olajšali življenje 😀
Ali me morajo sedaj skrbeti spam komentarji?
Niti najmanj. Blogger ima namreč integriran spam filter, ki samodejno prepreči objavo smetja med vašimi komentarji. Sama nikoli ne prejmem spam komentarjev. No dobro, jih, ampak to so ti 'spremljaj moj blog in jaz bom tvojega' komentarji, ki pa so napisani od resničnih ljudi, ki lahko dokažejo, da niso roboti. In število teh komentarjev je enako na spletnih dnevnikih, ki imajo vključeno preverjanje z besedo, kot na tistih ki ga nimajo.
With Love,