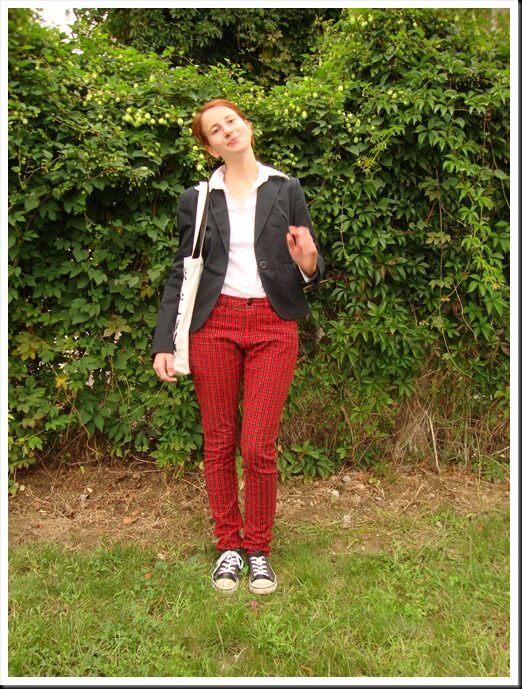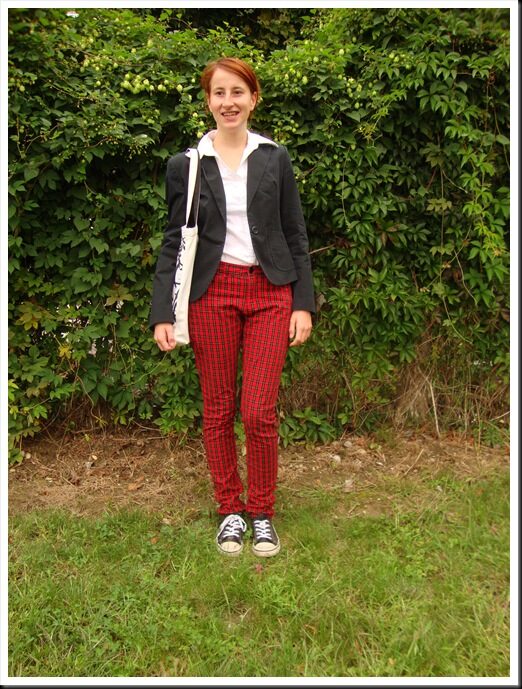 (H&M srajca in hlače; blazer iz druge roke; Adidas torba; Ali Star čevlji) (H&M shirt and pants; secondhand blazer; Adidas bag; Ali Star shoes)
Samo dvakrat še grem spat in potem grema z Juretom na morje. Molim za sončno vreme. Želim si velik topel objem morja.
I'll go to sleep just twice and then we (Jure and I) go to the sea. I pray for sunny weather. I want a big warm embrace of sea.
With Love,