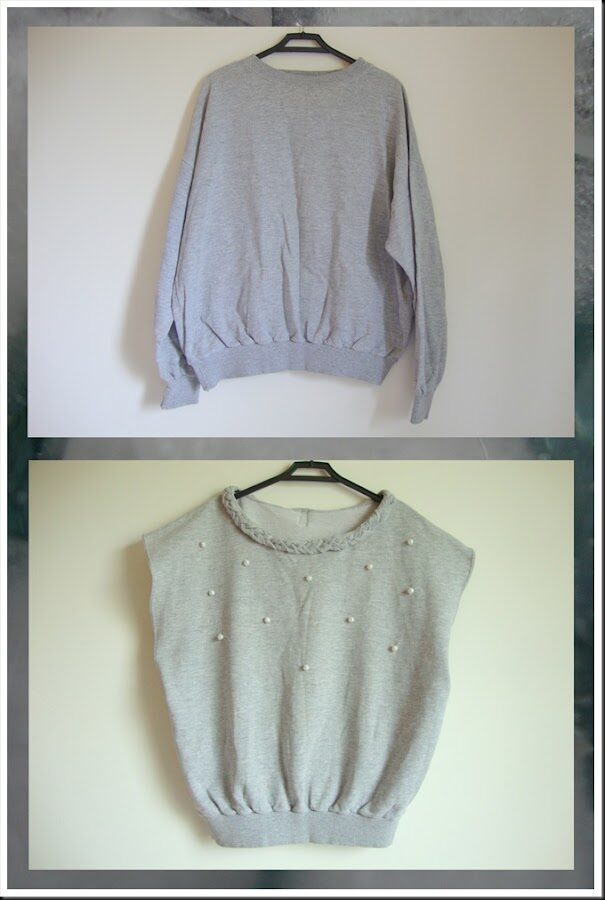 Ta pulover sem danes reciklirala, in sem zelo zadovoljna z rezultatom, komaj čakam, da oblečem tole majico in grem nekam z njo.
This is what I recycled today and I am very happy with the result, can't wait to wear it out!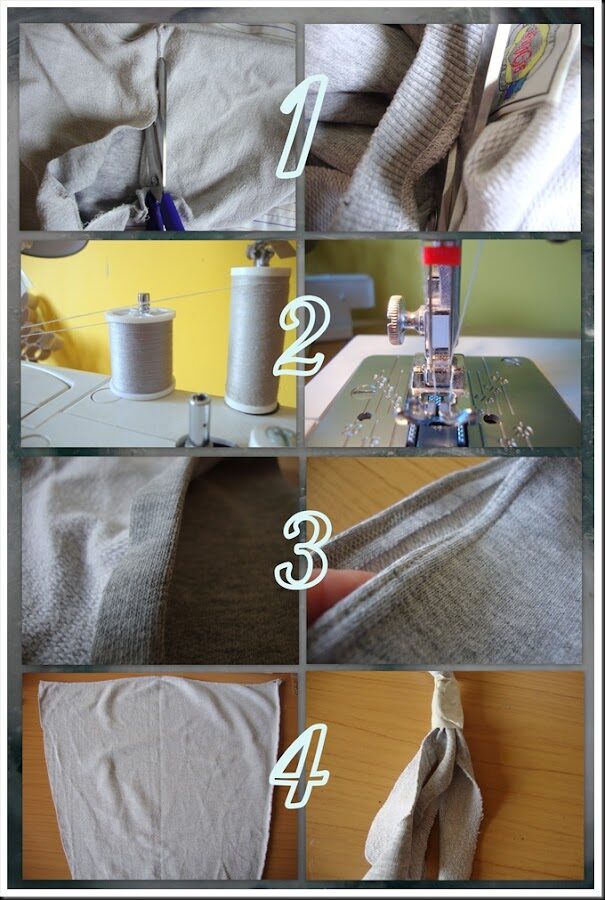 1. Odreži rokave in ovratnik. 2. Pripravi dvojno iglo. 3. Zalikaj robove odprtin, da bo lažje šivat. Zarobi jih. 4. Vzami rokav in ga nareži na trakove. Spleti kito.
1. Cut off sleeves and the collar. 2. Get the double needle ready. 3. Iron the edges of openings so it will be easier to sew. Sew them. 4. Take the sleeve and cut it into straps. Make a braid.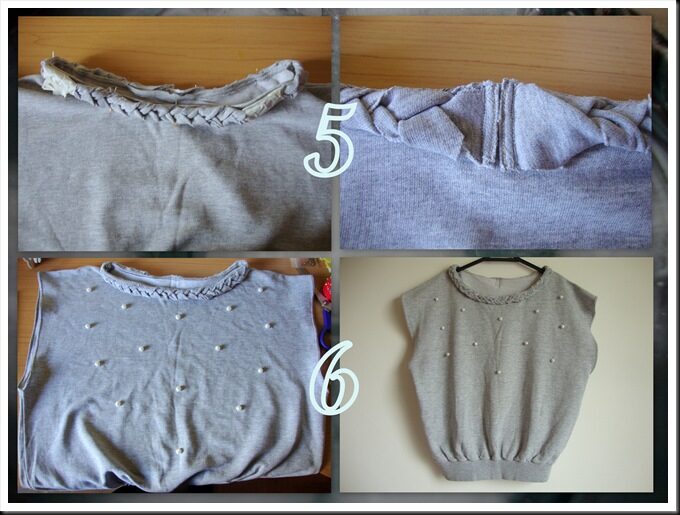 5. Pribuckaj kito vsenaokrog vratne odprtine in jo ročno prišij. 6. Razporedi si biserčke (ali nete) po svoji želji. S svinčnikom si označi, kje bodo in jih nato prišij. In to je to!
5. Pin the braid all around the neck opening and then sew it by hand. 6. Arrange pearls (or studs) as you want them to be. Mark spots with pencil and sew them on. And that's it!

Vam je všeč ta DIY? Če imate kakšno vprašanje, kar na dan z njim!
In če želite, lahko nagradite moj trud tako, da delite objavo še z drugimi! (:
Do you like this DIY? If you have any questions, don't hesitate to ask!
And if you please, reward my efforts and share this post with others! (:
With Love,