Reciklirala sem staro Juretovo majico. Z nje sem naredila malo črno oblekico. Za primer, da želite narediti kaj podobnega sem pripravila kratka navodila. Upam, da so koraki razumljivi, če pa imate kakšna vprašanja, vprašajte (: I recycled Jure's old T-shirt. I made a little black dress for me out of it. I prepared a little tutorial, if you wannna make something similar. I hope you'll understand the steps. If you have any questions, then ask (: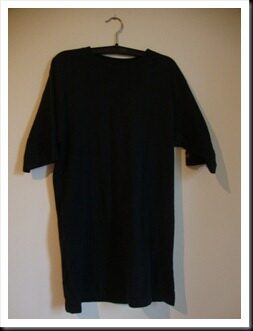 Potrebuješ: Ogromno črno majico, škarje, sukanec, šivalni stroj ali iglo (v tem primeru tudi ogromno potrpljenja). You'll need: huge black T-shirt, sciscors, thread, sewing machine or needle (in that case you'll also need lots of patience.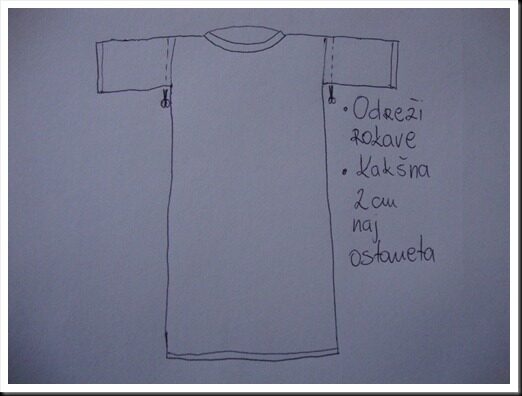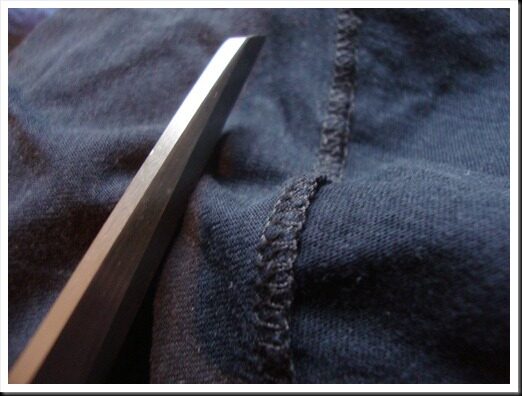 Cut of sleeves, but leave about 2cm of them.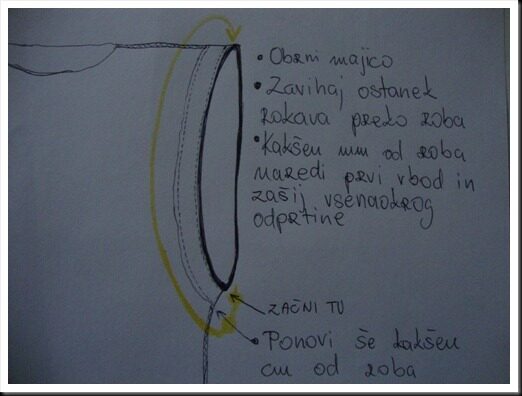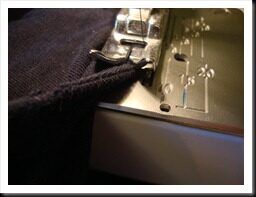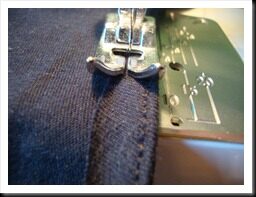 Turn T-shirt on internal side. Turn rest of sleeve through edge. About 1mm from edge under armpit make a first stitch and sew —— all around the opening. Do the same —–about cm from the edge.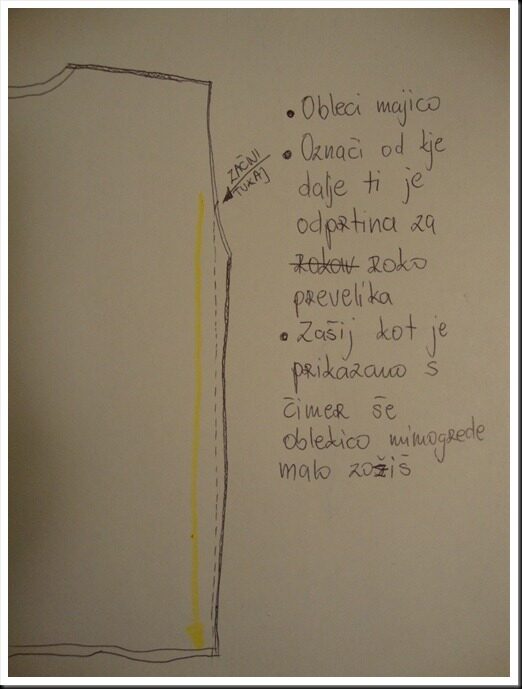 Put the shirt on. Make a mark from where is opening for your arm too big. Sew —– like you see on the picture – you'll narrow it by the way.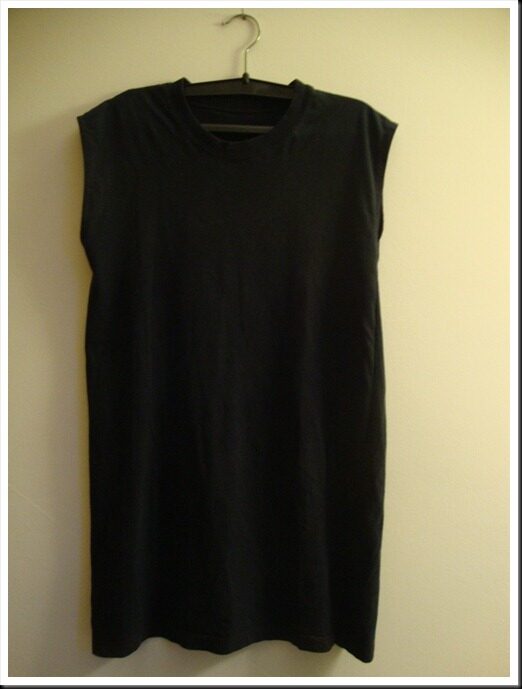 Malo črno oblekico lahko nosiš kar tako ali preko nadeneš pas. Če se ti, ko se skloniš, vidijo spodnjice, obleči pajkice. You can wear your LBD just like that or put a belt on it. If you bend down and your pants are seen then wear leggings.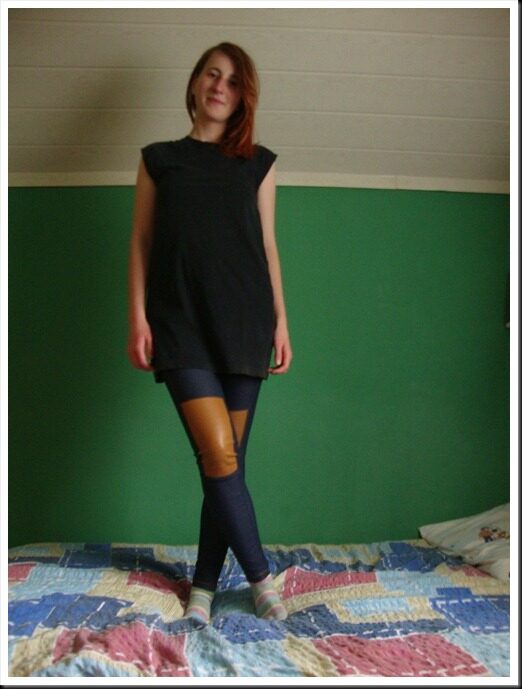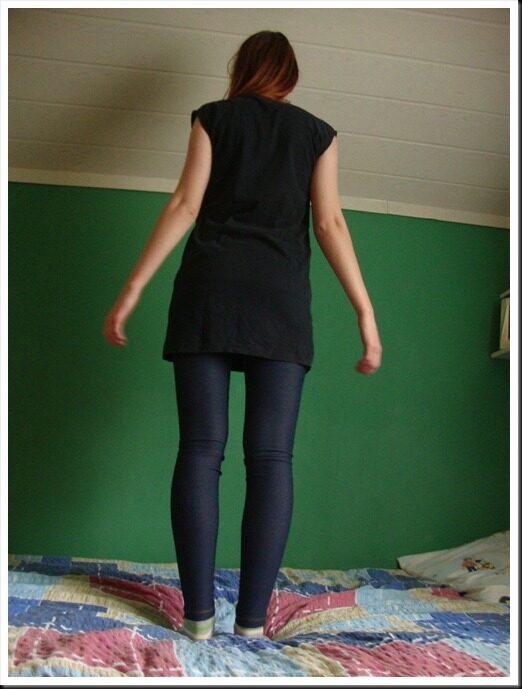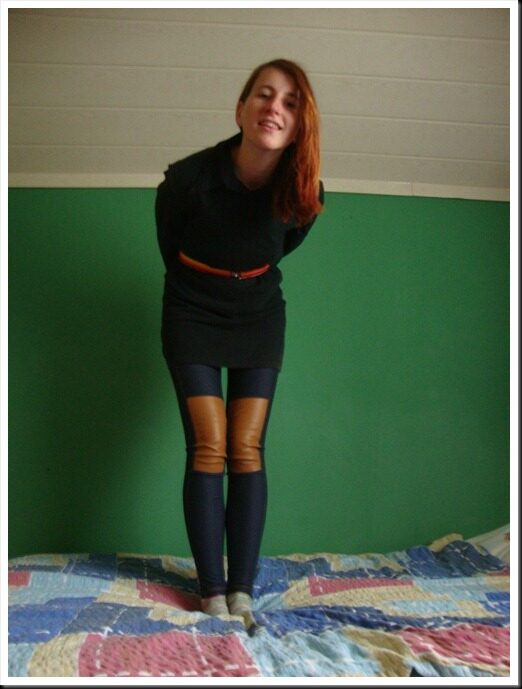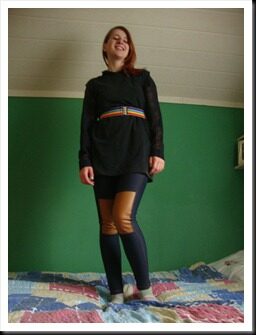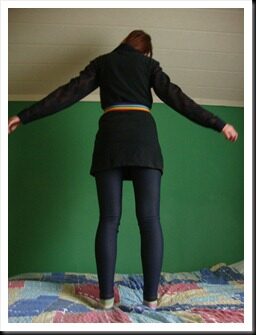 With Love,