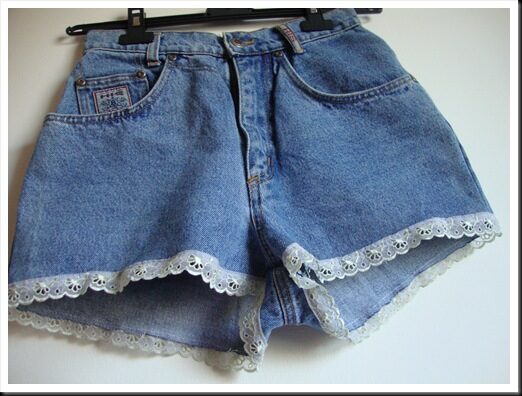 Ko sem danes zjutraj videla tole fotko na tumblrju, mi je srce poskočilo! In vsi glasovi v meni so naenkrat zavpili 'DIY DIY DIY!' When I saw this picture today in the morning on the tumblr, my heart jumped! And all the voices inside of me screamed together 'DIY DIY DIY!'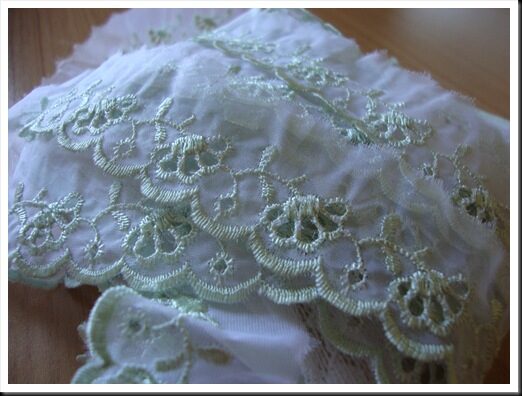 Babica mi je pred par meseci dala ta čipkasti trak. In pojma nisem imela, kaj bom z njim. Ampak sem ga vseeno sprejela, ker nikoli ne veš, heh. In ker je težko reči babici ne. My grandma gave me few months ago that lace strap. And I had no idea what I'm going to do with it. But I accepted it anyway, because you never know, heh. And because is hard to say no to the grandma.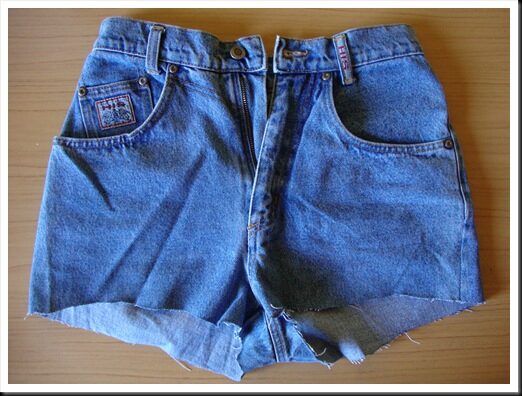 V eni škatli v hiši sem našla še stare kratke hlače iz jeansa. In začela z delom. Zalikala sem čipkasti trak (prvo na najvišji temperaturi in ga en kos zažgala, zato sem nadaljevala na najnižji, hah) kot vidite na fotki. I found a pair of old jeans shorts in some box in our house. And then I started with the work. I ironed the lace strap (first on the highest degree and burned a piece of it, so I continued on the lowest temperature, hah)  like you see on the picture.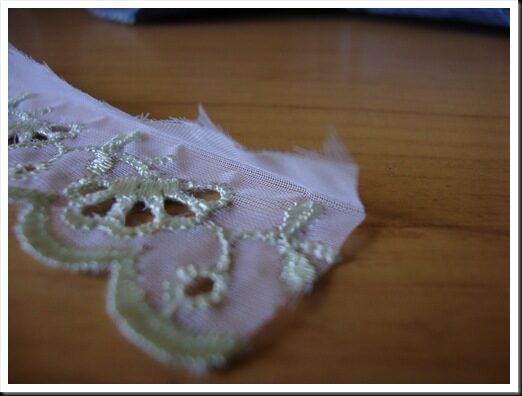 In potem sem začela šivat. Vse naokrog. And then I started with sewing. All around.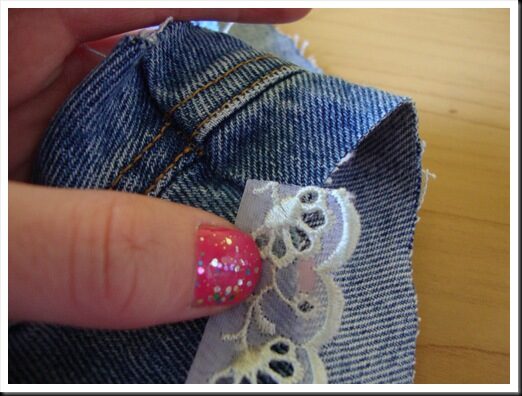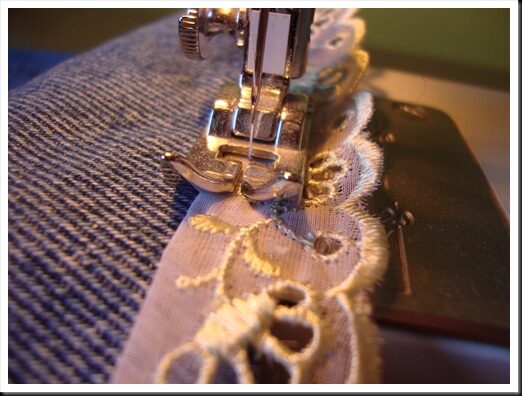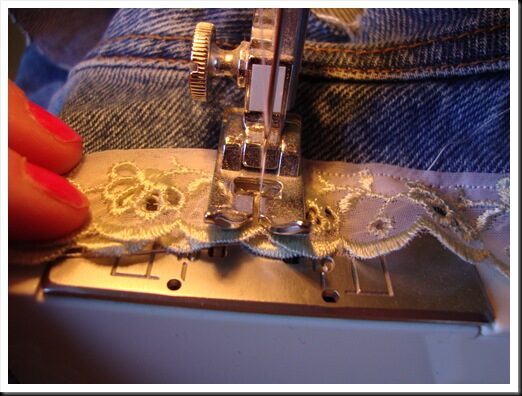 Kaj menite? Jaz sem čist zaljubljena in komaj čakam, da jih oblečem! What do you think? I love love them and can't wait to wear them!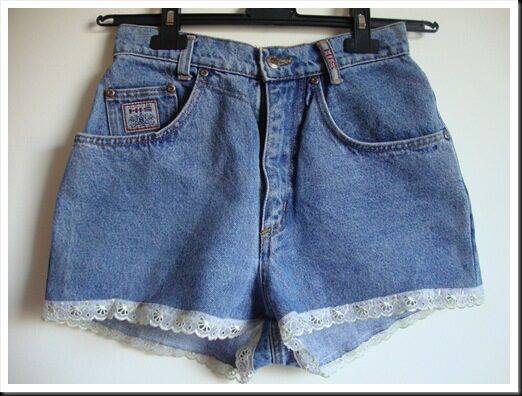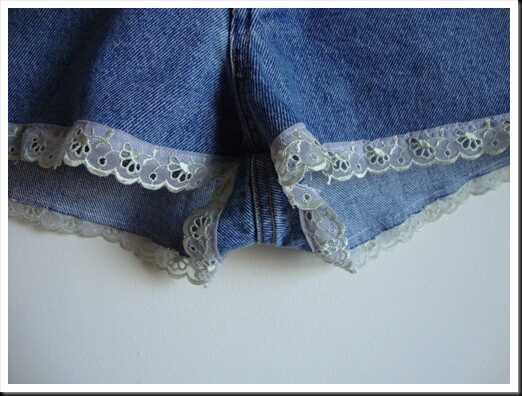 With Love,