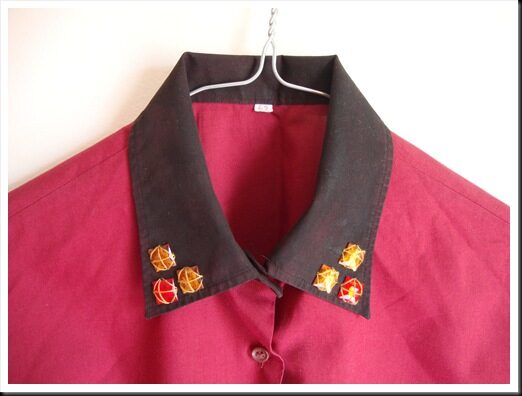 Tole dolgočasno rdečo srajco mi je dala babica. In jaz sem se jo odločila predelati. V sredo sem začela, danes pa končala. I got this plain boring red shirt from my grandmother. And I decided to rework it. Started on Wednesday and finished it today.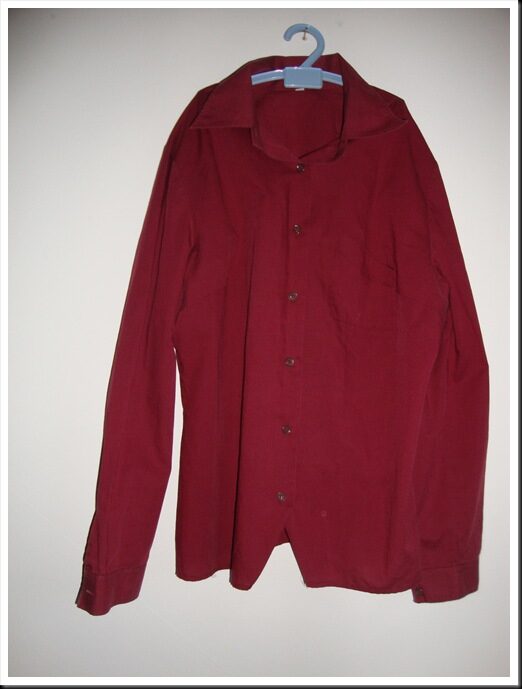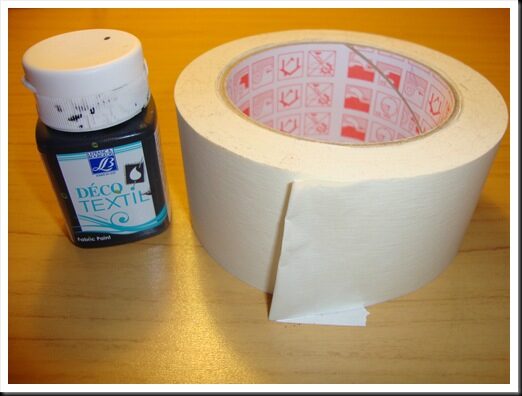 Pod ovratnik sem na obeh straneh prilepila selotejp in začela barvat s črno barvo za tekstil. I put the tape below the collar on both sides and started to paint with black textille colour.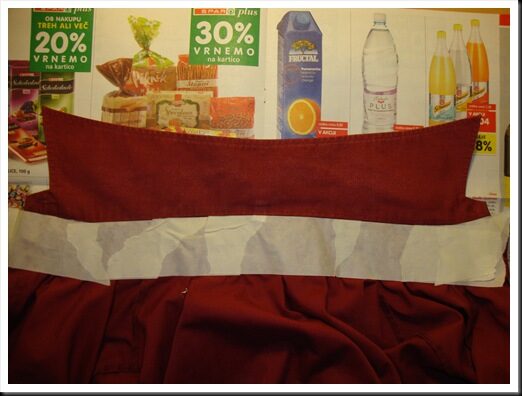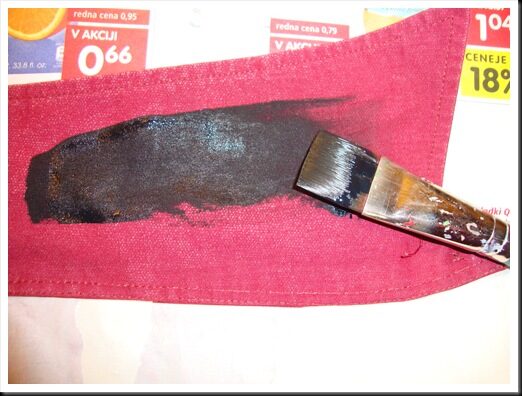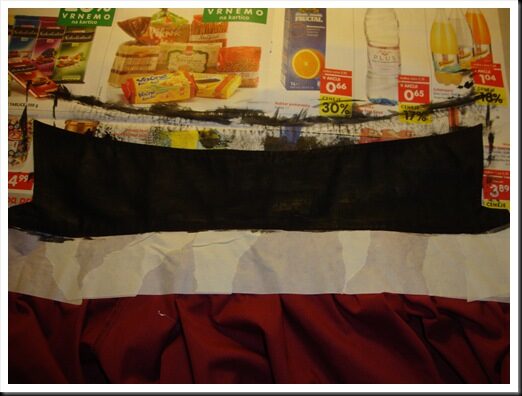 Nato sem nekaj dni pustila, da se barva posuši… Heh, ni potrebno, čez noč je čisto vredu. Danes sem dala srajco za 8 min v pečico ogreto na 150 stopinj, da se barva zafiksira. In potem sem gor zašila te plastične draguljčke. Then I let it dry for few days… Heh, not necessary, through the night should do. Today I puted the shirt in the owen for 8 minutes on 150 degrees celsium, to heat-set the paint. And then I sewed on those plastic jewels.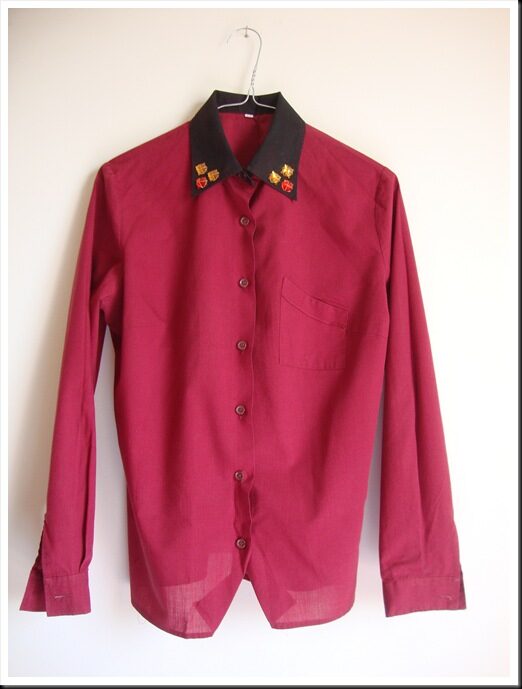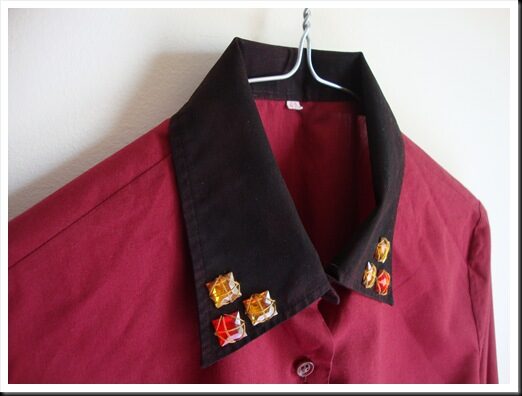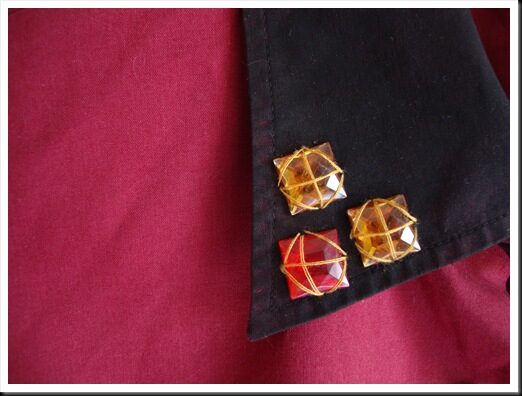 Kako vam je všeč? How do you like it?
With Love,