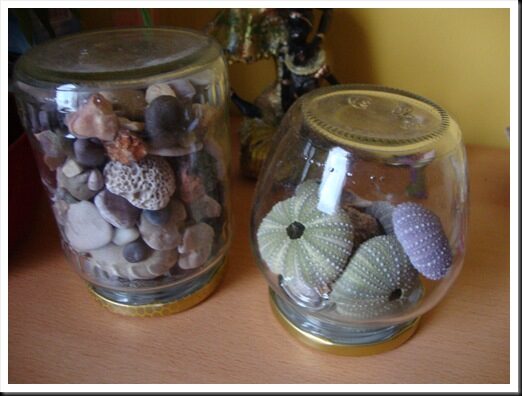 Prejšnjo sredo sem si čistila sobo in sem se odločila, da dam kamenčke in morske ježke v kozarce za vlaganje, tako da se več ne bo nabiral prah na njih. I've been cleaning my room last Wednesday and I decided to give stones and sea urchins into yars, so there will be no more dust on them.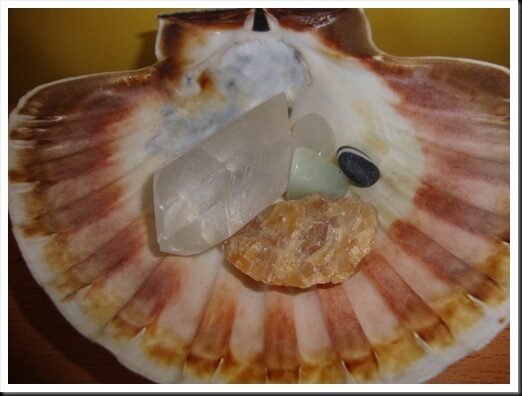 Bo pa prah na teh | | But dust will be on those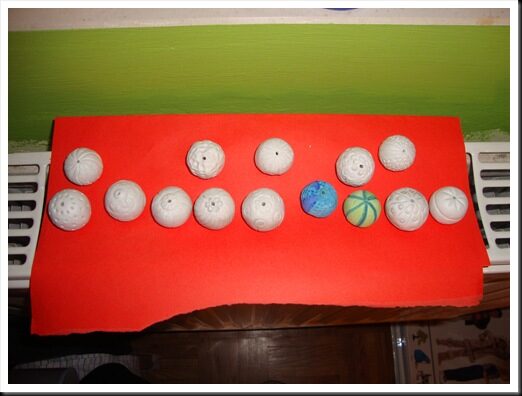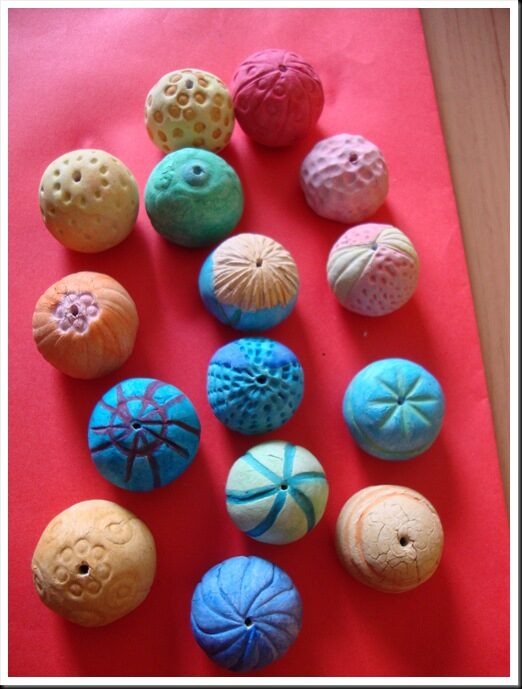 Naredila sem podstavke za kadilo za prijatelje. I made pedestals for incense for my friends.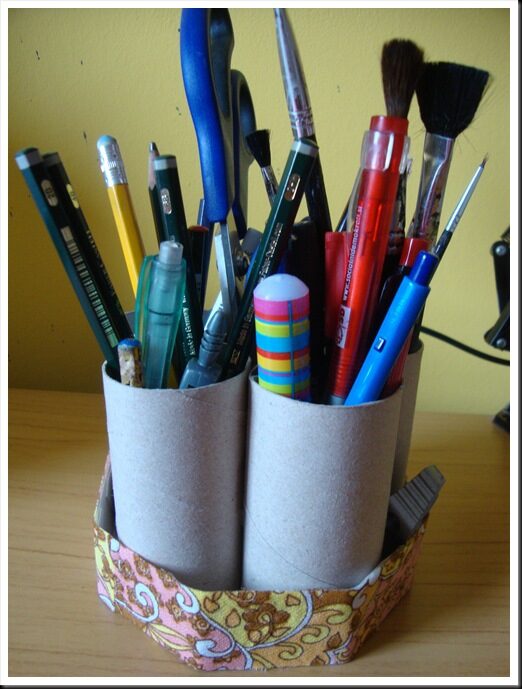 Naredila sem tudi stojalo za svinčnike, kulije in čopiče. Dno je iz škatle od Mozartovih kroglic, oblepljene z doma narejenim tekstilnim selotejpom. I also made stand for pen, pencil and brushes. Bottom is from Mozartkugeln box, glued with homemade fabric tape.
With Love,