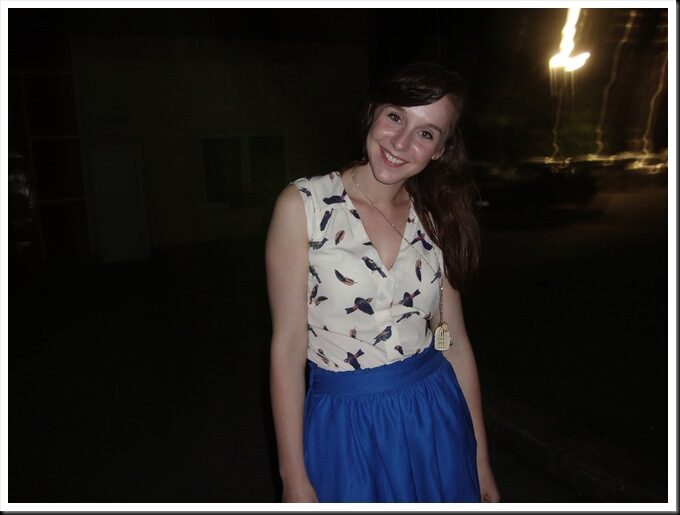 Prijteljica Jasna ima danes rojstni dan! V soboto ga je že praznovala (super zabava je bila!) in vi gledate kaj je imela oblečeno. Chic in sexy! Me, punce, smo ji kupile tole verižico s ptičjo kletko – zelo ji je všeč! In kaj je bilo čisto naključje? Oblečeno je imela bluzo s pticami in peresci! Popolno ujemanje!
Zaželite ji vse najboljše!

* * *
My friend Jasna has a Birthday today! She already celebrated it, on the Saturday (it was a great party!) and that's what she wore. Chic and sexy! Us girls bought her that bird cage necklace – she loves it! And what was the perfect coincidence? She wore the blouse with birds and feathers! Perfect match!
With Love,